Pauline Gahan - Cancer Treatment
£34,471
of £100,000 goal
Raised by
755
people in 39 months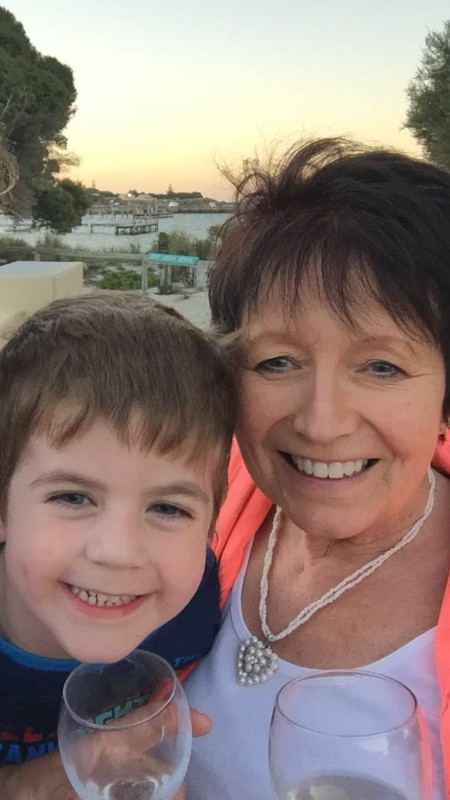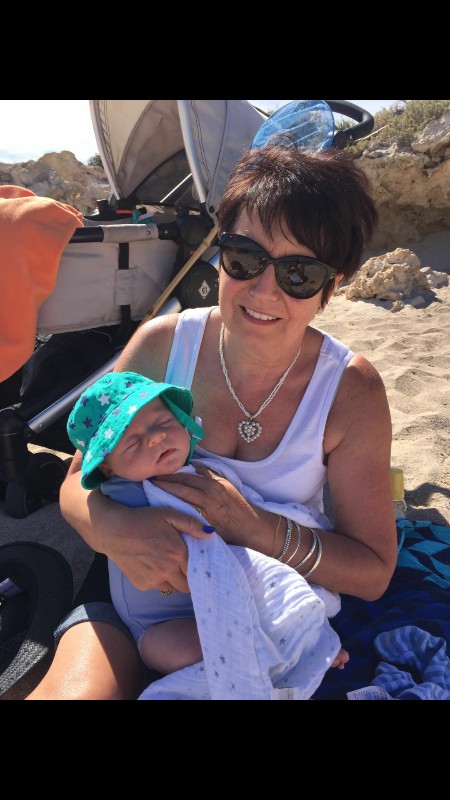 Pauline Gahan - wife, mum, Nanna, sister and friend to many has been given an absolutely devastating prognosis having discovered by chance just a few weeks ago that she has stomach cancer. The cancer has spread to her liver and now also her oesophagus. It's hard to believe that just over a month ago she was enjoying life to the full and visiting her new grandson in Australia for the first time. Now we are told that she probably doesn't have long to live. Mum is only 60 years of age, otherwise fit and healthy and as many of you will know she's the life and soul of any party. She has always run around selflessly and tirelessly for others making sure that everyone is ok. Now we really want to make sure that we can look after Mum when she most needs it.
There is a glimmer of hope. Having undertaken extensive research into alternative cancer treatments to conventional surgery, chemotherapy and radiotherapy (all of which we are told cannot cure her) we've read a lot about a new, innovative and extremely promising branch of cancer treatment called immunotherapy (
http://www.cancerresearch.org/cancer-immunotherapy
). In conjunction with some other groundbreaking, complementary alternative treatments we believe that Mum's life could be saved or, at the very least, extended by several more years if she is able to access these types of treatments.
Most of these new drugs and treatments are not available on the NHS and for the most part they're not available in the UK at all. We have however found a world leading cancer treatment facility in Germany (
http://www.hallwang-clinic.com
) that can combines conventional cancer treatments such as chemotherapy with a wide range of highly promising alternative treatments including immunotherapy which is widely regarded as being the future of cancer treatment. Importantly the clinic believes that they could have some success with Mum and potentially put her into remission. I (Nick) know of someone who went to this same clinic more than 3 years ago when a local hospital in Western Australia gave her a dire terminal prognosis and she is very much alive and well today as a result.
The reason for this fundraising page is that the treatment plan that has been specifically tailored for Mum and her cancer is not cheap. We are already committing a significant amount of funds towards it ourselves but we simply cannot cover the full cost without taking drastic measures like selling the home. If we can get enough people who are willing and able to contribute to Mum's cause we can spread the cost of this treatment amongst many people and give Mum a chance at survival. We are hoping to raise around £60,000. We would appreciate any amount at all that people are able to contribute, no matter how small.
Given how many friends Mum has we'd like to think that we can achieve our goal and get her booked in for a stay at the clinic in Germany as soon as possible. We believe this alone would give Mum such a massive psychological boost and the belief that she can overcome this nasty disease. I'm sure Mum would also appreciate and take strength from any messages of love and support so please feel free to comment and let her know that she's not alone in this fight.
Mum is mentally tough and we know that she will fight tooth and nail with every breath in her body to get herself well again. She has so much to live for. With emotional and some financial support, from all of the many people that know and love her we hope to give Mum the tools to enable her to beat cancer and to live and long and cancer-free life.
+ Read More