Send PATRA opera to NY Workshop
$9,312
of $25,000 goal
Raised by
39
people in 2 months
PATRA News/Update:
Pre-New York Concert in Sarasota! A full
concert reading of PATRA
- July 19, 2019 at 7:30pm in the rehearsal hall of the Westcoast Black Theater. Produced by Sharon & David Ohrenstein as a fundraiser for our Seagle Music Colony workshop. $20 suggested donation ticket price. Audience talkback after. For advance reserved seats, make a donation and in the notes write WBTT ticket. THANK YOU.
WBTT address- 1012 N Orange Ave, Sarasota, FL 34236.
PATRA Story:
PATRA is a new opera comique in two acts sung in English created by us - Sharon and David Ohrenstein.  The music is both melodic and exotic and uses latin dance rhythms.  PATRA's uplifting story of rebirth is loosely based on Cleopatra's final days. When the villainous Gen. Octavian dangles a marriage proposal, Cleopatra hopes to save herself and her children.  Things do not go as either she nor Octavian planned.  Cleopatra's love changes Octavian and as he dons the name Augustus Caesar he make one last vow to her.  Listen to
selections from PATRA here
 .
Why are we are asking for you tax-deductible donation? 
PATRA has been chosen for a
Seagle Music Colony
  Workshop (September 1 - 7) in their American Center for New Works Development Series.  The goal of the workshop is to test out the material, see it on its feet, get audience/your feedback and have a way to introduce our work to producers and opera companies.
The 7 to 8-day workshop will include professional singers, conductor, pianist, director, vocal coach, in house sets and costumes and a staged public performance fully memorized with piano accompaniment.  The Seagle Music Colony will also provide a video and a live streaming option for potential producers and invited donors.  PATRA will have a public performance one night only on Sept. 7th.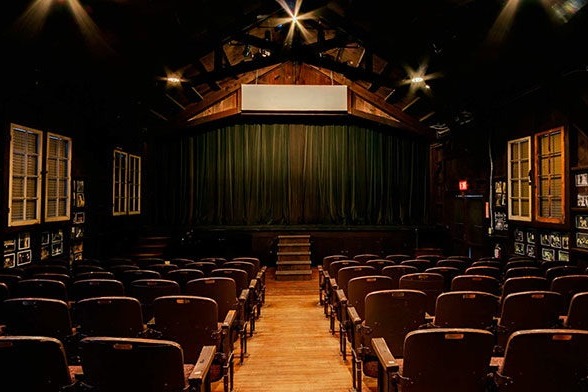 All the money raised through donations will go to the production costs . 
Workshop Expense: 
$  25,000  What makes writing for the musical stage so challenging is that the vast majority of the time, the writers have to supply the seed capital to get a show on its feet.  It is how it is.  When you help a writer, you get a say in what kind of show appears on the stage.
How will you benefit?
Do you like a sweeping love story with moments where you can laugh, cry, and go away feeling better about the world?  PATRA is written to have popular appeal.  While we hope it does, the workshop will help us find out.
Do you love singers and singing?  PATRA was written to showcase the voice.  AND if you can sing "Summertime" or "The Impossible Dream",  PATRA has songs you can sing, too. 
Do you want an economical show?  With a small cast, chamber ensemble and limited production needs, PATRA can be mounted anywhere.
Tax-Deductible Support
Share our journey and help PATRA have a future.  Support us with the price of a theater ticket: $15 - $150.  Or be an Angel with a larger donation.  (Or send your check directly to:  Seagle Music Colony,  PO Box 366,  Schroon Lake, New York 12870, with this important note:  "Restricted to PATRA". )
A private link to watch the SMC performance will be sent to each donor and some questions asking your opinions about our work.  We LOVE audience feedback. 
Our Gratitude
PATRA is a project that took years of research, thought and creativity.   We believe in this work.  We are so honored and excited to have this opportunity.  Your kind donation means the world to us.  
Thank you, forever.
Sharon and David Ohrenstein
About Seagle Music Colony
Seagle Music Colony (est. 1905) is the oldest summer vocal training program in the U.S.   SMC produces opera, musical theater and new works in the Adirondack region of upstate New York.   SMC has work-shopped new operas by award-winning composers and librettists. 
seaglecolony.org
seaglecolony.org/new-works/
patraopera.com
+ Read More