www.KasemCares.org
$292,395
of $100,000 goal
Raised by
182
people in 68 months
Show your support in this movement, by
pledging
to end the silence, raising awareness in your community, and speaking up against elder abuse.
Stop the Silence. Promote Awareness. Raise your Voice.
1 to 2 million Americans age 65+ report having been abused by a loved one or someone they depend on for care.
Only 1 in 14 incidents of elder abuse are ever reported to authorities.
Only 1 in 25 cases of financial exploitation are ever reported, meaning there may be at least 5 million financial abuse victims each year.
You can do your part to end the silent epidemic of elder abuse by taking the pledge to stand up against elder abuse.
There are 10,000 people who are turning 65 each and every day (Pew Research Center), and we are rapidly approaching a time where nearly 50% of the population will be 65 or older. Together, we can end the silence of elder abuse by standing united and raising our voices against this growing problem. 
__________________________________________________
THERE IS NO LAW THAT ALLOWS A JUDGE TO JUST RULE ON VISITATION! We at 
Kasem Cares
aim to change this!  Iowa is the first state to pass the VISITATION BILL!  We have 49 more states to go.  We believe Texas will be next!
We can't do this without your help. There are so many adult children across the US that are not afforded the right to to visit an ailing parent because the spouse is opposed.
The Kasem Cares Foundation isn't just limited to the experience of a daughter of celebrity father Casey Kasem; rather, this is the experience so many of us across this country face with an ailing parent and a step-parent placing restrictions and inhumane conditions upon the relationship between an adult child and his/her ailing parent.   
As an entertainer and the daughter of a reknowned celebrity, Kerri Kasem has lived more of her life in the spotlight than most of us. Unfortunately, circumstances put her private and very personal family tragedy on the front pages of the news. Her legal battle regarding the visitation and medical care of her father, radio icon, Casey Kasem, has brought awareness and attention to a cause that many of us may face one day, in today's world of blended families.    Kerri is actively involved in the elder abuse prevention community.
With this foundation comes the reassurance and promise from us to dedicate our time and determination to pass a law in the state of California and well onto other states in America giving legal rights to adult children where none exist thus far in the courts.
The foundation encompasses a group of passionate family system thinking minds looking to protect, preserve, and support all adult children's rights to visitation when your parent is not able to speak up, pick up the phone for help or you are faced with a situation that impedes the once sacred bond between parent and adult child!
This is a foundation for those who want to uphold family values and integrity.  The future is brighter because with the visitation law passed, and where necessary, with the prevention of elder abuse, adult children will be guaranteed access to their ailing parent absent the necessity of a long, legal battle. 
The Kasem Cares Foundation is about protecting the rights of families and about preserving the relationship between an adult child and an ailing parent absent unnecessary and illegal roadblocks.
Thanks for your support!
THANK YOU,
Kerri Kasem
Donations
go directly to the efforts of sponsoring this legislation. PLEASE join us in funding this effort to pass this law. Any amount is helpful, appreciated, and very needed.
FOLLOW
Kerri Kasem - News & Events:
CLICK HERE
OUR PAGES
Our Website
CLICK HERE
Facebook Foundation Page,
CLICK HERE
Twitter updates,
CLICK HERE
For more information, watch this video or visit the links below to our foundation website, facebook page and twitter page.
Any support you can offer is so greatly appreciated and we can't help others without it. We are a small dedicated team that are passionate about making the lives of so many better. Please join us and thank you for listening to our story.


The KASEM CARES Foundation is a 501-C4 and all donations directly benefit the foundation and its efforts. Donations at this time are not tax deductible. Thank you for your support.
501(c)3 status is filed and pending final application.
+ Read More
Update 2
51 months ago
Share
We continue our goal and mission to get Adult Visitation Rights in ALL 50 STATES along with sharing the message of #ElderAbuse awareness and prevention. Please take the #KasemCares Pledge against #ElderAbuse. Please follow our news and events at
www.KasemCares.org
Along with getting the "Visitation Bill" passed in Iowa in April 2015 - the Kasem Cares Foundation raised $260,000.00 at our April 27th fundraiser honoring Casey Kasem on what would have been his 83rd birthday.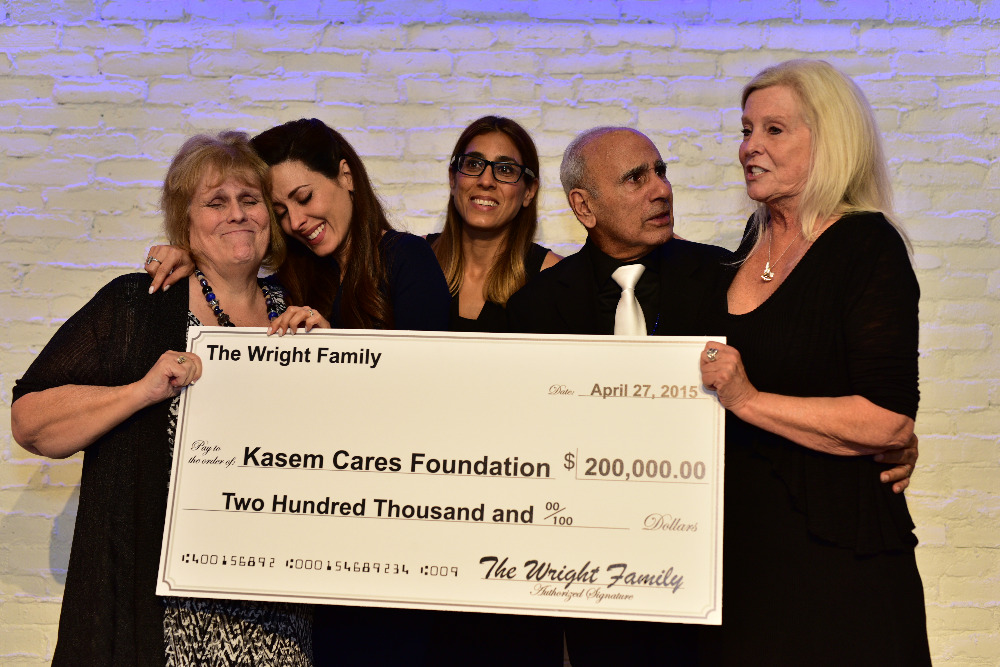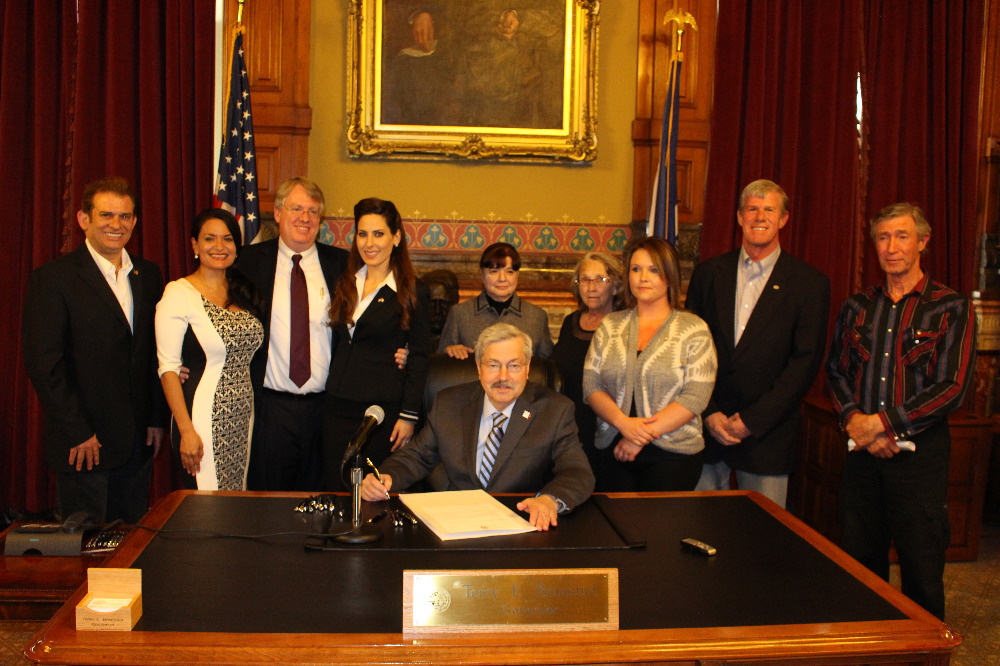 + Read More
Update 1
65 months ago
Share
To all of you supporting the Kasem Cares Foundation, we are making progress with all your support through these donations and event ticket sales. Thank you and please continue to support us! This couldn't be done without everybody's help.
Casey Kasem case spurs proposed family-law bill
LOS ANGELES (KABC) "" Ailing radio legend Casey Kasem may inspire a new law based on his children's attempts to visit him. The legendary radio DJ has been suffering from Parkinson's disease for years. His family has been embroiled in a battle over the right to visit him, which has prompted a state lawmaker to take action.
It's been a frustrating court battle for Kasem's kids. But now one of his daughters says she has new hope. Kerri Kasem says she simply wants to see her father, but is being denied by her stepmother of 33 years, Jean."To be blocked for no reason when he needs us the most has been the hardest thing I have ever had to go through," said Kerri Kasem. Casey Kasem signed off the air in 2009 due to Parkinson's disease and is now hospitalized. Kasem's kids have protested outside his home to see him and recently battled in court. "There is nothing in the law books right now that allows a judge to adjudicate, to rule on visitation rights for children," said Kerri Kasem.
Now Kerri is joining Assemblyman Mike Gatto (D-Los Angeles) in proposing new legislation."Current law does not provide for any information to be given to the adult children of somebody who might be sick and elderly. We want to change that," said Gatto. Gatto's bill would require conservators inform relatives if someone is hospitalized for acute care, or dies, and disclose funeral arrangements and burial location. Gatto says the bill also provides "reasonable accommodations" for adult children to visit their parent. "This is about keeping families together," said Gatto. "I think the most important thing, of course, is to make sure that children get to see their mom or dad if that person is getting toward the end of days." "It's the most important thing I've ever done in my life and I just hope this helps so many families that are going through this," said Kerri Kasem.
What does the bill meant to Kerri personally? "That there's hope, that there's light, and that my father would have stood up and done something about this, and he can't, so I'm doing it for him," said Kerri. Gatto hopes to pass this bill under what's called "urgent status." If so, that means it could become law by mid-summer.
To watch the video, visit
http://abclocal.go.com/kabc/story?section=news/entertainment&id=9440019
+ Read More
Read a Previous Update