317
2
Otto #19FTW - Striking Out Leukemia
$43,183
of $50,000 goal
Raised by
329
people in 5 months
Otto "O-Bomb" Funderburk, a star 12 year old baseball player and competitive swimmer, was diagnosed with Acute Myeloid Leukemia just before the end of his 7th grade year.   He was in the middle of the baseball season and literally went from the ball field to a hospital bed in a matter of days.
Otto has always been a strong, fierce competitor and he is bringing this same larger than life attitude to his recovery battle. Otto's family: Dad Mark, Mom Leigh, and his two sisters Tess and Lulu will be hand in hand with Otto for as long as his recovery journey takes.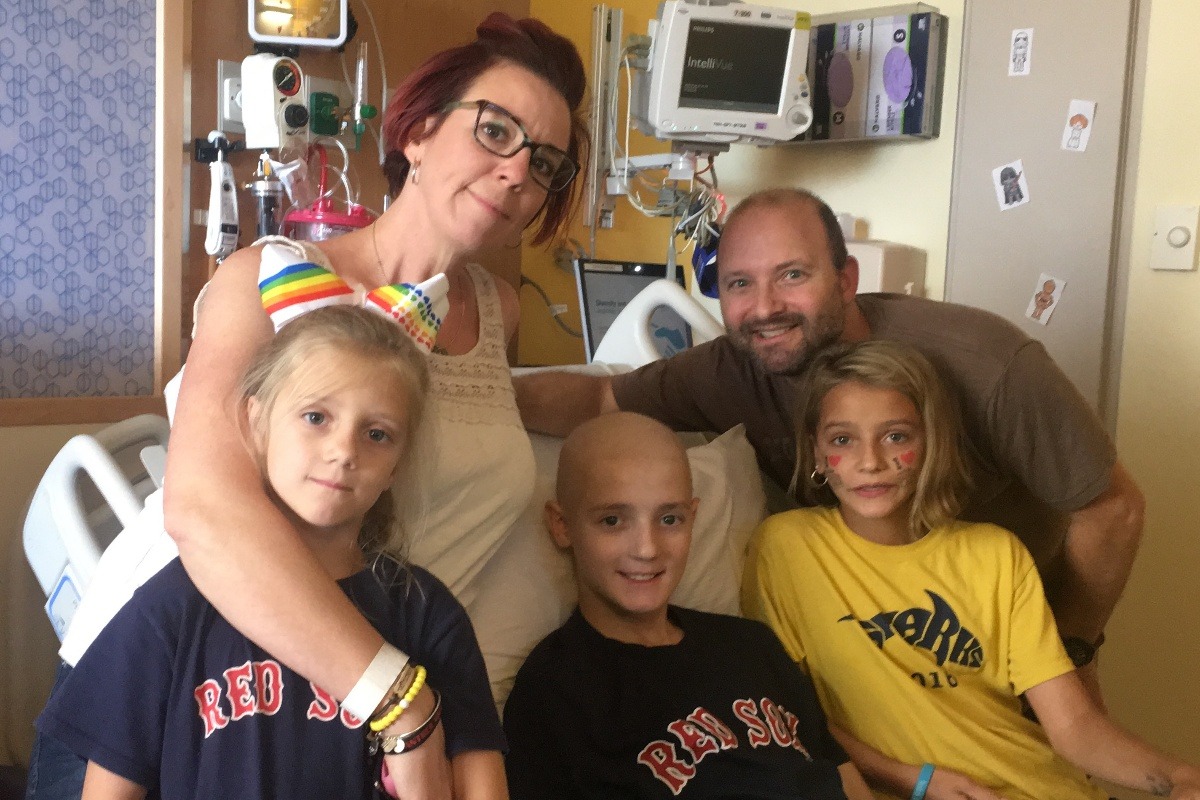 Otto just finished his second round of five chemo cycles and is doing well, which is a huge testament to those around him.  Otto and his family will continue to need our thoughts and prayers during this process of recovery, but you can also help ease some of the financial burden. 
It's an emotional rollercoaster and strain on the Funderburk family. We know they will be facing financial burdens that no family could plan for or endure alone.  The costs of dealing with high deductibles, travel, meals, missing work, childcare for the girls and other miscellaneous things are all very overwhelming.  
If you know Otto, you love him.  However, if you don't, you'll certainly fall in love by following his inspirational battle.  Please appeal to friends, family and the greater community far and near to get involved and assist Otto and his family on his road to recovery.  
Proceeds will first be put towards finances. Secondarily, additional proceeds will go towards laughter, love and support to those children in hospitals who are facing similar battles with childhood cancer. This is something that has helped Otto tremendously in regards to keeping his spirits up while he continues to fight!
Follow along with the Funderburk's blog at
thirtydaysandwaiting.blogspot.com
Choose to support with an
Otto Strong
shirt at this link - 
Get an Otto Strong t-shirt!
  Available through August 5th!
Going from striking out batters to Striking Out Leukemia!  #OttoStrong #19ftw
Thank you
The Otto Strong Team!
+ Read More
Hello,
We are just over halfway through Otto's Acute Myeloid Leukemia treatment. We started on this journey Father's Day weekend. So far, our community of friends and family have been so caring, helpful and generous. Folks near and far, past and current, old and new, and many unknown have amazed us with the support given. We invite you to follow along with our journey at
https://thirtydaysandwaiting.blogspot.com
Thank you all for your prayers, thoughts, and support with love and gratitude from the Funderburk Family.
+ Read More