Self-sustainable children shelter
£6,349
of £10,000 goal
Raised by
106
people in 46 months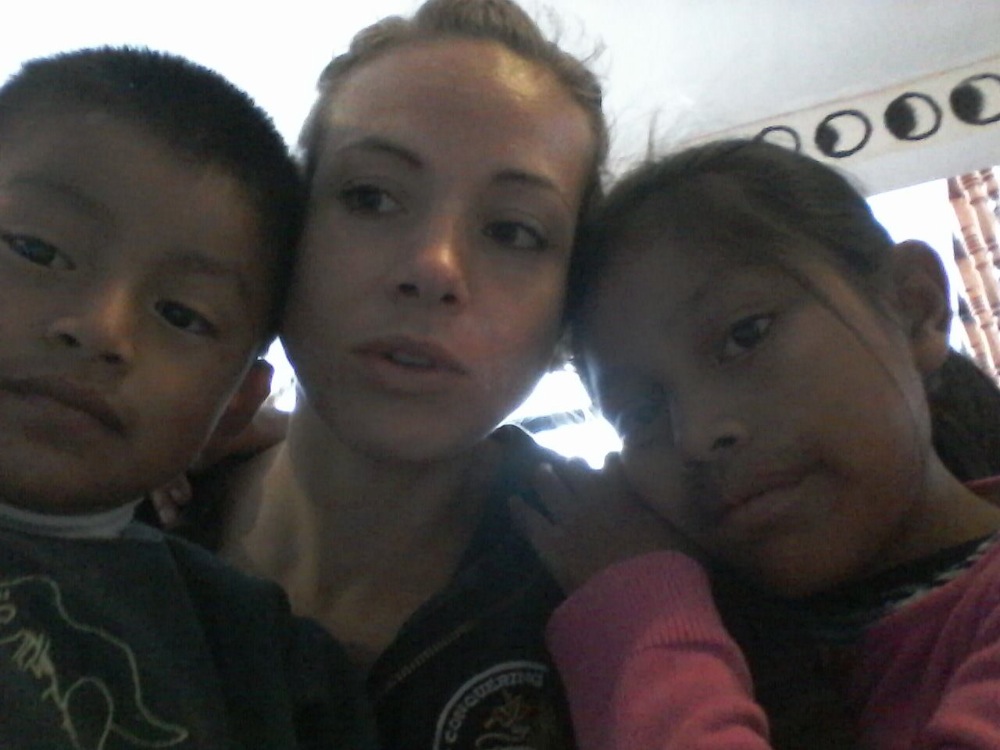 ( SPANISH -traducción abajo-
FRENCH --traduction en bas)
Hi! My name is Agate (french) and I studied International Development and Environmental Sustainability.My researches and studies have allowed me to meet some of the most amazing people in the world, such as Ole, a 24 year-old Swedish man living by himself in a huge sustainable orphanage carrying for 35 children in Thailand.
It inspired me and I got interested by this model of autonomous and sustainable buildings and discovered Earthships, which are self sufficient homes built with urban waste materials such as tyres, cans, bottles etc.
Earthships produce their own electricity, food and water harvesting system. These fantastic models of architectures were developed by Michael Reynolds 40 years ago in the USA.

 MY GOAL BECAME TO CREATE THE FIRST TOTALLY SELF SUSTAINABLE ORPHANAGE, AS A PROTOTYPE FOR MANY OTHER PROJECTS.

So far, I have put all my life savings (from working with disabled children in London), to buy some land in Mexico, where there is a huge need for SAFE orphanages. Indeed, Mexico is known for its breach of human rights, in particular, children rights, exploiting, trafficking and selling children is common.
The government DOES NOT HELP its citizens like in Europe.
We already received approval and positive encouragements from the DIF (Mexican social services).

 So we now need materials and we would like to raise £10,000, to pay for materials such as concrete, nails, windows, and tools such as hammers, saws, diggers....
Thus, we are now calling for world help and international generosity so we can build quickly in order to help the children as soon as possible. We are determined to help as many children as we can.

However, we need your support so that together, we can achieve a constructive outcome that will bring positive change.THANK YOU !
¡Hola!
Mi nombre es Agata (francés) y  estudié el Desarrollo Internacional y la sostenibilidad ambiental.
Mis investigaciones y estudios me han permitido conocer a algunas de las personas más increíbles en el mundo, como Ole, un hombre sueco de 24 años de edad que vive solo en una gran orfanato sostenible para llevar a 35 niños en Tailandia. Me inspiró y se interesó por este modelo de edificios autónomos y sostenibles y descubrió EARTHSHIPS, que son casas autosuficientes construidas con materiales de desecho urbanos, tales como neumáticos, latas, botellas, etc.
Earthships producen su propio sistema de energía eléctrica, la alimentación y la captación de agua. Estos modelos de arquitecturas fantásticas fueron desarrollados por Michael Reynolds hace 40 años en los EE.UU..
Hasta ahora, yo puesto todos mis ahorros para comprar un terreno en México, donde hay una enorme necesidad de orfanatos seguro. De hecho, México es conocido por su violación de los derechos humanos, en especial, los derechos de los niños, la explotación, la trata y venta de niños es común.
El gobierno no ayudar a sus ciudadanos como en Europa.
Ya hemos recibido la aprobación y estímulos positivos de los DIF (servicios sociales de México), y el apoyo de NaveTierra Biotecture para construir este orfanato prueba.
Por tanto, necesitaremos materiales y nos gustaría recaudar 8.000 £, para pagar los materiales como el hormigón, clavos, ventanas y herramientas tales como martillos, sierras, excavadoras ....
Por lo tanto, ahora estamos pidiendo ayuda mundo y la generosidad internacional para que podamos construir de forma rápida con el fin de ayudar a los niños tan pronto como sea posible. Estamos decididos a ayudar a tantos niños como sea posible. Sin embargo, necesitamos su apoyo para que juntos, podemos lograr un resultado constructivo que traerá un cambio positivo.
GRACIAS !
Bonjour,
Je m'appelle Agathe et suis une française de 28 ans.Je vis à Londres depuis 10 ans où j'étudie le développement international et le développement durable.
Mes études m'ont permis de rencontrer beaucoup de gens étonnants , tel que Ole par exemple qui (vit seul) dans un grand orphelinat en Thaïlande, totalement autonome.
J'ai été inspirée par ce modèle d'orphelinat et j'ai décidé de tenter l'aventure et d'en construire un premier au Mexique, pays dans lequel je suis allée auparavant, faire des recherches pour mes études. Le Mexique est malheureusement connu pour violer régulièrement les droits de l'homme et l'exploitation, le trafic et la vente d'enfants sont choses courantes.
Grâce aux économies que j'ai réalisées en travaillant, j'ai pu acheter un terrain dans l'Oaxaca, état le plus pauvre du Mexique .
J'ai déjà reçu l'approbation et les encouragements du DIF (services sociaux mexicains) car le besoin d'orphelinats est énorme et les services sociaux du gouvernement n'aident pas les citoyens comme en Europe.
La somme de 10000 livres me permettrait de construire un orphelinat.
Je sollicite donc votre aide et compte sur votre générosité afin de mener à bien ,et le plus rapidement possible, ce projet et prouver que de bonnes choses peuvent être réalisées
Merci !
+ Read More
hey there... how is the project going? sounds amazing. let me know if you'll need more helpers x
+ Read More