A Mother's Love
$9,820
of $117,000 goal
Raised by
110
people in 34 months
"I need Thee every hour,
Most gracious Lord;
No tender voice like Thine
Can peace afford."
On October 3rd 2014 my son, Orlando Cepeda Griffin, left home to do an honourable deed for The Children's Cancer Society in Las Vegas, NV.  Orlando is my heart and soul. My only child. So as I tell you this catastrophic story, I am pausing every second. He is my heart and we are both broken. 
I raised him alone while attending college and working on my career. He has been a wonderful son. I am so very proud of him and his accomplishments. Anyone who has ever met him knows he loved training people to live and eat correctly for a better way of life. He didn't take for granted that his mother was working very hard to sponsor him. He put in the work. He treated his body as a temple. While living in Houston he was featured in the Houston Chronicle for his discipline and extreme workouts.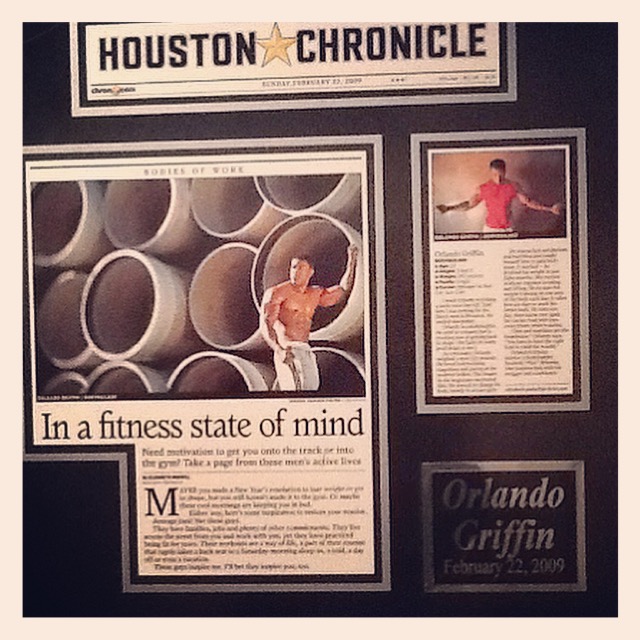 Orlando started his workouts at age 14. He trained 12 hours a day, faithfully and spiritually for 4 years to become the best at what he wanted to accomplish.
He won 19 consecutive bodybuilding competitions in one year and went on to compete in the Nationals Body Building Competition. Orlando also placed in the Nationals. The wonderful part about all of this to me is he did it all alone. He studied and made his own diets and workout plans and did it all without a trainer.
Orlando was vegan for 4 years while training for his chance to become an Olympian contender for the USA in Martial Arts. His chance had come one week before this Children's Cancer Society Charity exhibition. After years of training, sacrificing, and putting in the work, he had arrived at what he thought was a very pivotal time in his life.
On October 3rd, 2014, my son wanted to do something good for children born or stricken with cancer. I spoke with my son before this exhibition, and he was happy that he could help someone who was less fortunate where their health was concerned. Orlando has always been an active person, with a great compassionate heart for people and their health issues.
This event was very successful, and raised money for children who are living with Cancer. When Orlando arrived, ready to do a good deed for the less fortunate, he was excited. The person opposite him in the ring had no formal Martial Arts training, and was basically a street fighter that a promoter matched him up with. Orlando didn't want to do the exhibition at this point, but he thought about the reason he signed on to do it, and kept his word. That is my son. His word is his bond. After all, all we have is our word at the end of the day. What could happen? This event was an exhibition fight, not an MMA fight. In the MMA there are no pads worn, but in an exhibition fight, which is basically a fight where you go through the motions, to demonstrate your skills, and moves, pads are worn.  There was no need for excessive force and both fighters were given pads. They were both told before the exhibition that this is going to be easy, and just pure entertainment for the children and National sponsors.  
As the fight progressed, it went far beyond a simple demonstration of moves and skill. His opponent, was reprimanded twice before he took Orlando's head and rammed it into his knee. The referee called the hit an illegal hit and stopped the exhibition. Orlando's life would never be the same.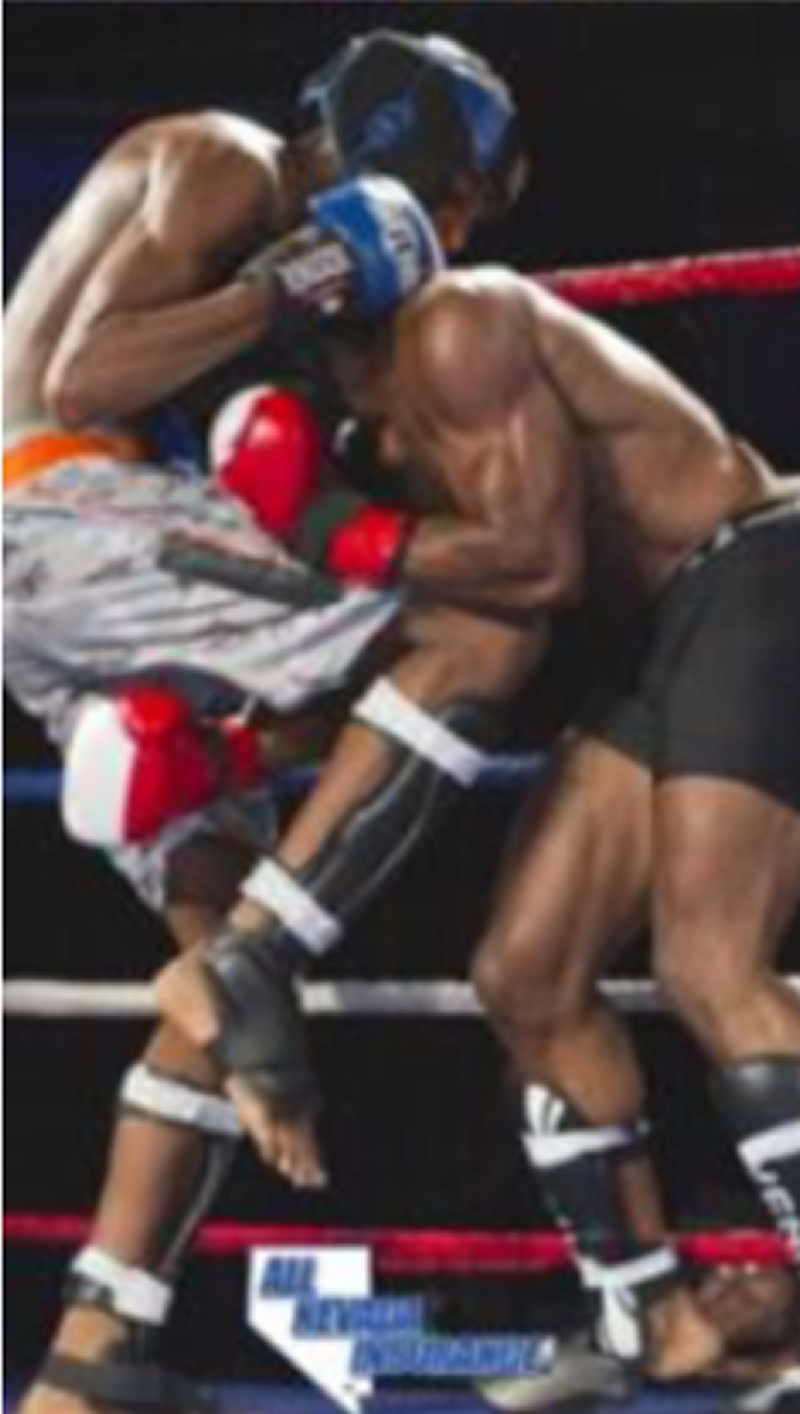 My son left this exhibition with multiple fractures and breaks in his bone structure of his face. Nobody from the Cancer Society or the ISKA Federation would take him to the hospital. They didn't even make sure that the hospital treated him. They didn't check on him when he went to UMC. I flew to Las Vegas and begged UMC to keep him until my plane arrived. The hospital wouldn't treat him because he had no insurance that they could place on file. They discharged him with a crushed nose, a swollen face, two broken orbitals, broken upper maxilla, and cerebral fluids leaking from his eyes and nostrils. When I arrived I couldn't even recognize my own son. His face was depressed and twisted.
For ten days I fought and called everyone I could to get his nose reconstructed. He couldn't sleep because he would stop breathing through the night. Finally an administrator had some compassion and allowed the paperwork to go through and allowed me to pay for most of the medical expenses up front just so we could get him to a condition where could breathe. After the surgery they left the plugs in his nose for another gruelling 7 days. Of course when he went back, the doctor said they were supposed take them out before he was released.
Before and after the rhinoplasty he had headaches so bad that he had ringing in his ears. We took him to neurologist and that doctor wouldn't even treat him again because he had no insurance and the federation was still jerking us around. He couldn't see anything without there being double vision so I took him to an ophthalmologist and this just broke his spirit completely. When the Doctor's performed a third CAT scan, they found out that the left side of his cheek bone was not connected to his nose and that there is a wide crack from his cranial to his lower jaw. The implant had to be placed there because the floor behind his eye socket had been perforated from the trauma. He had to have an implant placed behind his left eyeball.
We have now been told Orlando has to have a complete upper maxilla reconstruction of his face to even start healing properly. The two doctors who will and can do the surgery are in Glendale, CA. The surgery alone is projected to take 5 hrs and quoted at $58,000.00. The balance of the request is for travel, hotel, followup, and six months convalescence time with living expenses, and prescription drugs.  He will have bolts and screws holding his face together for at least 4 to 5 months. He needed this surgery an entire year and 3 months ago. My baby's world came crashing down and as a mother I was completely broken. He is in constant pain and his vision is now impaired. He has not left home in a year unless he has to go to the hospital.
(Note: I have no current picture to show, as Orlando doesn't want his picture taken now.  He wears a hood over his head as he goes to and from doctor's appointments.  He simply doesn't want to be seen.)
The Child Cancer Society and The ISKA Federation, who asked him to be a part of this highly funded fundraiser, didn't adhere to their Liability Insurance clause for the illegal hit to my son's face that left him disfigured. The rules stated that if the opponent was disqualified by reason of an illegal hit, the insurance is to pay. That never happened. This whole catastrophe could have been avoided, but they allowed a person to enter this exhibition without any training, nor self control. The promoters and The Children's Cancer Society Liability Insurance denied the claim and did not stand by their own rules and regulations. We have hired an attorney but that can take years. We have already paid for 3 surgeries so far and sent in the claims, but no reimbursements have been made to date.
I am working now to resume solo career, after 13 years of employment, to focus my energy on getting my CD out, and needless to say, cash is short.  The surgeries that he has had to date, I have paid for, alone, and with my family's help. We are a family who stick together to solve our own family issues. But here we are, and I can't afford this surgery and recovery expense. I have done everything humanly possible to get this surgery on my own.
So with hat-in-hand, I am coming to my loved ones, friends and fans. With the most humble voice, and heavy heart, I ask you all to please help me get my baby the help he so desperately needs to enable him to return to a productive life, without the physical pain of this injury. Orlando has been unable to work for an entire year because of his injuries. He can not leave home because any exposure to the sun gives him terrible headaches. We all love our children and we all will do whatever it takes to get them to a place where they can stand on their own. All he needs is another chance. I want with all my heart to help him get that chance. He has so much potential and such a big heart, but he needs your help. 
Please help me get him the surgery he so desperately needs to move on with his life. I have always been the only parent Orlando has ever had in his life. I feel so helpless right now because Momma cannot do this one alone.
To any and everyone that will help us, we both thank you from the bottom of our hearts. I pray that God will touch, bless, and keep you in his ever-favorable arms. I can not do this one alone. I need you. Thank you, Thank you, Thank you. With my deepest, heartfelt appreciation, thank you for taking the time to read this message, and anything you can to do to help, from contributing what you can, to sharing this page, I thank you.
Sincerely,

Mary Griffin
+ Read More
Update 1
4 months ago
Share
Thank you all so much for your kind donations to help get Orlando his final surgery. To update everyone, Orlando has a surgery on standby pending cash to pay the doctor and services. Separately but related, the law suit filed against the Children's Cancer Society three years ago, is now in discovery, so it remains difficult to project the outcome. Of course, after the surgery, there will be significant convalescence costs before he will be able to earn a living again. To facilitate follow-through on his case, Orlando remains confined and living in Las Vegas, where his physicians, diagnostic labs, and lawyer reside. Thank you all again, and may God Bless, Mary
+ Read More