LUPUS: LUNGS ARE DETERIORATING!
$675
of $10,000 goal
Raised by
11
people in 30 months
YES, NIESHA'S LUNGS ARE DETERIORATING AGAIN!
As the year comes to an end, it isn't looking good for Niesha. We only raised enough money to cover her products for two months. Unfortunately, though we are still able to give our services for free, we stopped being able to give her products for free a couple of months ago. Her coloring was blue again when she came last month. She was struggling too much this month to even keep her appointment. Without more donations, she will have to return to proceeding with the lung transplant which only promises about five years of life afterwards.
We truly appreciate those who contributed to the the $220 raised by this campaign. However, unless a lot more is raised, Niesha's struggle will not end well.
Look at the first picture and see the struggle in her face.  Who will be there for those two beautiful children once she is gone?  Now, look at the picture below and see how well she was doing before she had to stop her program that was helping her body to heal.
Please, share this post with everyone you know NOW and give them a chance to help. If you can, please give just a few dollars to help Niesha continue to heal her lungs and breathe the very air that so many of us take for granted!
HERE IS WHAT OUR ORIGINAL CAMPAIGN STATED:
Just a few of your dollars can go a long way to help Niesha.  Read her story and let your heart move you to assist if you can.
Niesha has lupus, fibrosis of the lungs and high blood pressure due to her damaged lungs.  She cannot afford to pay anything for her care.  Her conditions are so severe that just six months ago, her pulmonary physician told her that her lungs were NOT CAPABLE of improving and that she had less than two years to live if she did not get a lung transplant.  Unfortunatley, no air flow can be heard in the lower lobes of Niesha's lungs.  Her pulmonary physician was so concerned that she had Niesha come for an appointment every single month while Niesha also went to Charlottesville, Virginia for regular appointments to qualify and begin procedures for a lung transplant.  Unfortunately, the lung transplant only offers most people about five more years of life.
Regardless of her condition, Niesha continued to smile and hope for the best.  Look closely at the picture below and notice the struggle behind the smile.  She keeps her spirits up and smile present regardless of how bad she feels.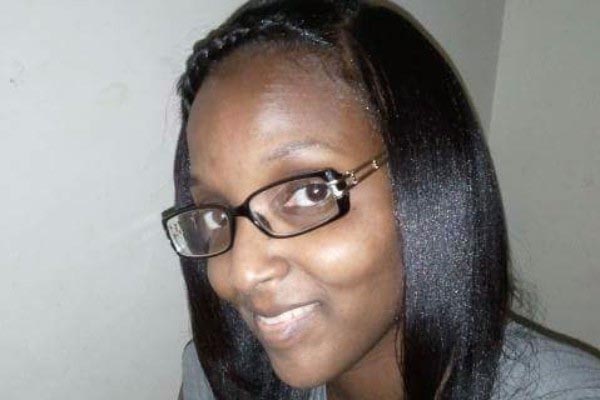 Niesha came to Optimum Health  pale, weak, barely able to walk, pulling an oxygen tank and still struggling to breathe.     By the end of her first appointment she was no longer pale.  She felt stronger and said, "
It isn't a struggle to breathe anymore.
"  
Niesha has two children less than 3 years old that need their mother to love and nurture them.    She and her children need our help.  The
staff at Optimum Health
saw to it that Niesha had everything she needed even though she didn't have a single dime to pay for our services or supplements.  She and her children are important and need your help.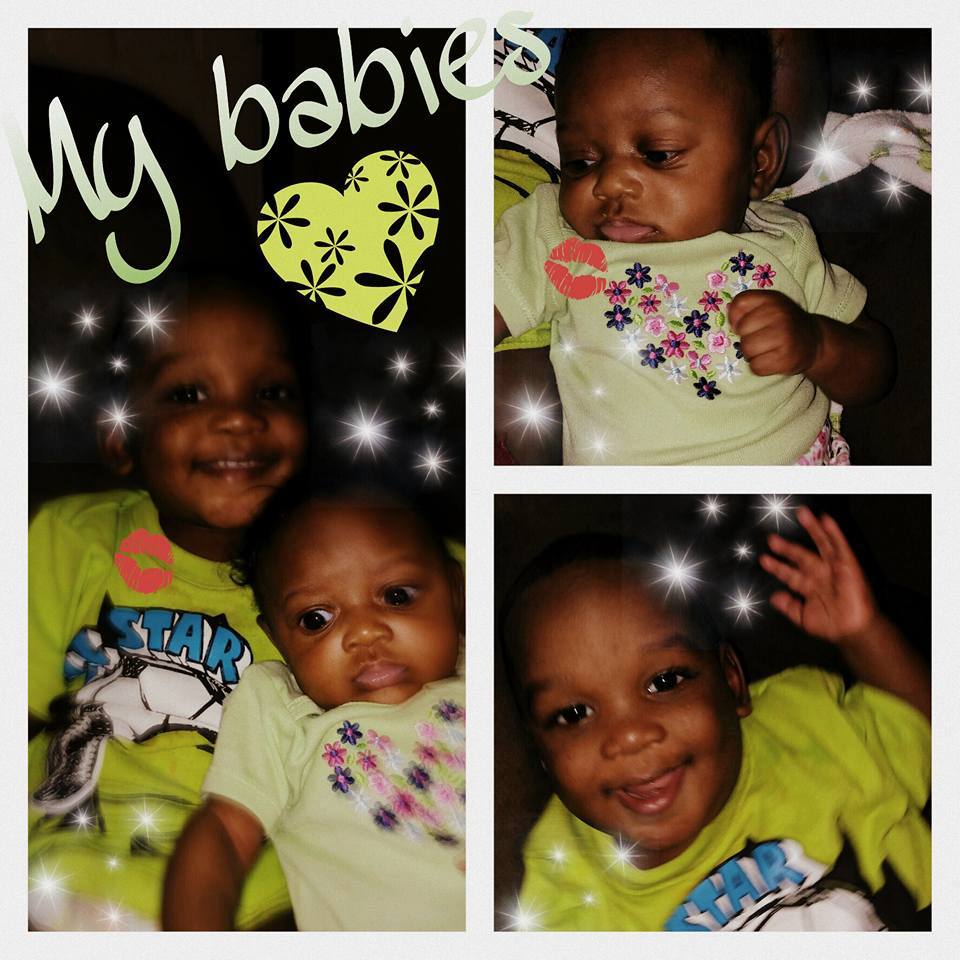 By the end of the first week,  she could breathe deeply and was able to walk briskly to her vehicle without her oxygen tank.  She was very pleased.  Unfortunately, she has many months of treatments and no way to pay for the services she has received or those needed over the next few months.  
UPDATE:
Unfortunately, in June of 2016, as Niesha proceeded with qualifying for the lung transplant, the physician's became concerned that she might not be a candidate because her esophagus (food pipe) does not function well.  This made it even more important that we succeed in helping her.  In order to do this, we need the help of everyone who can spare just a few dollars.
UPDATE:
We are happy to say that with two months of coming to our center, Niesha's lungs healed to the point that she can easily walk around and not get short of breath on a regular basis. The damage in her lungs that caused her blood pressure to be too high has healed significantly.  Therefore,  her heart can now push the blood through her lungs much easier.  This means that her blood pressure is no longer too high because of damage in her lungs.  In fact, the blood pressure medicine is making her blood pressure be too low consistently! So, her physician cut her medicine in half.  Even though she is acknowledging healing that she said could never happen, she still tried to get Niesha to stop the very supplements that were helping her.   Regardless, Niesha continued with her program, including a new step to encourage her lungs to heal faster.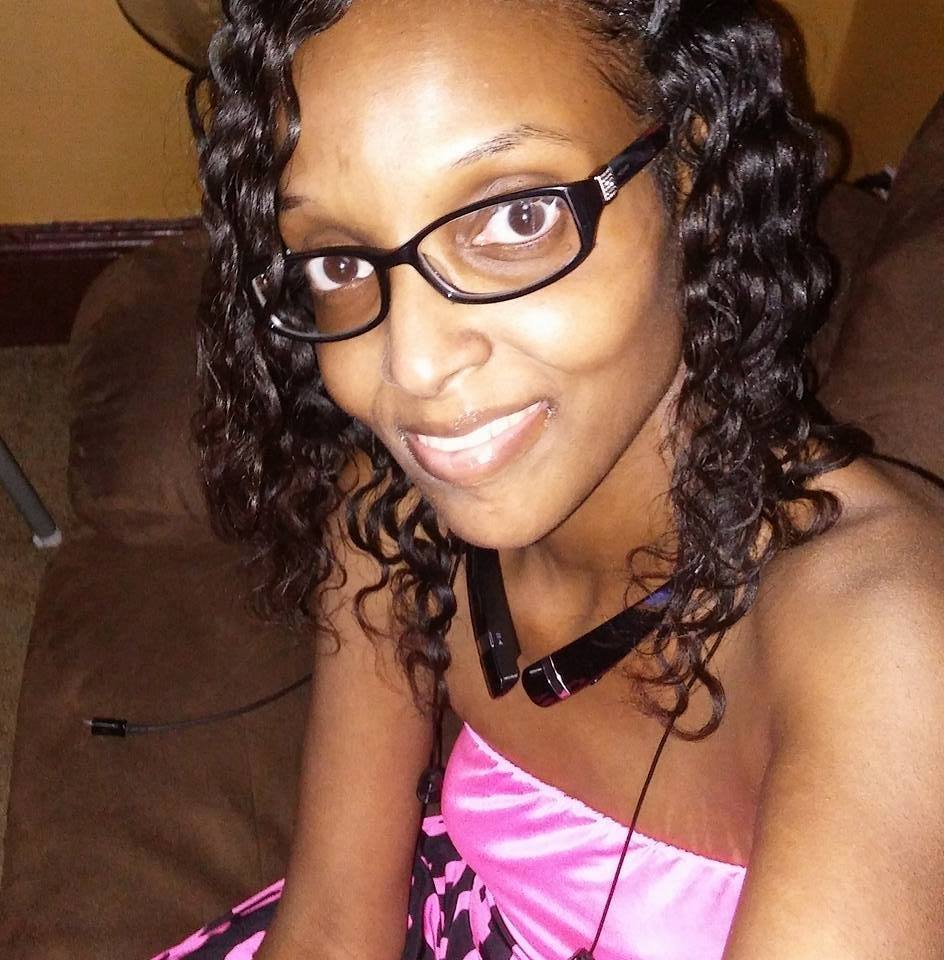 In the above picture, notice the happy glow that has now returned!  Niesha feels good again.  Her smile is no longer the forced smile of an optimistic person.  She now smiles a true smile of feeling good
UPDATE:
Niesha went to see her pulmonary specialist again. This time, this physician said that Niesha's lung have improved so much that they are now functioning as good as they were two years ago. The pressure from her lungs onto her heart is so much lower that she has been taken completely off all blood pressure medicine.  Now, this very same physician is saying, "Tell me the name of those supplements that you are taking again."   The lower lobes that had not audible air flow, now have good strong air flow clearly audible!  
We are happy to say that Niesha no longer has to go to the pulmonary specialist (lung doctor) for monthly distress visits. No, Niesha does not have to return for three months!
YOU CAN MAKE A DIFFERENCE!
Yes, Niesha is showing improvement and we are hopeful that she won't have to continue to see the pulmonary specialist much longer.  We are confident that, with help from people like you, she will get to continue to love and nurture her two very young children.  
Remember,  she still cannot afford to spend a single dime to continue her care at Optimum Health. Fortunately, at Optimum Health we have big hearts and will do all we can to help Niesha.  However, we can't afford to do this alone.   We need your help in order to continue to help Niesha and people like her.  Niesha has expressed heartfelt appreciation for all the help that she is receiving.  She has even brought in cards to give to those who have donated.  She and others will be very grateful  for your donations of $1, $5, $10 or more to help pay for life saving services and supplements.
Look at
Those We Have Helped
 to find out what they have to say.  Your spare change will go to good use.  Every person that is helped will know that the caring people who donated through gofundme are a big part of the reason that they will get the help they need.  Everyone at our small facility will be ever so grateful that you are willing to help us help Niesha and others!
+ Read More
Be the first to leave a comment on this campaign.