One27 Foster Care Initiative
$1,125
of $2,500 goal
Raised by
23
people in 27 months
We are so excited to finally be able to share something we've been holding close to our hearts for some time now. We are grateful for the opportunity to meet an incredible need and are blown away by how quickly it has unfolded.

Some time ago, God really began to stir the hearts of my husband, Brandon, and myself. We knew He was asking us to step into new territory, but were unsure in what way. We began to pray and felt that the Lord had really given us a burden for foster care…not only for our family, but for the system as a whole. If I'm being totally honest, I fought this concept…I have always had a burden for foster care, but didn't know what I could do personally to make a difference and felt that it would be too difficult to love a child and let them go. But I clearly heard the Lord say to me "Why is your pain more important than their need for love?" Wow.

And the One27 Initiative was born.

James 1:27 says, "Here are the kinds of beliefs that God our Father accepts as pure and without fault. WHEN WIDOWS AND CHILDREN WHO HAVE NO PARENTS ARE IN TROUBLE, TAKE CARE OF THEM. And keep yourselves from being polluted by the world."

Children who have no parents.

I like this translation because it doesn't use the word orphan. "Orphan" speaks to an identity…"children without parents" speaks to circumstance. Circumstances can change…and we wanted to be a part of that change. 

This was our call to action and we were ready to move.

‭‭We started dreaming about how we could come alongside the city agencies in the foster community and better equip them to meet the needs of the kids. We weren't sure how we were actually going to get boots on the ground, but just knew to be obedient with what God was placing in our hearts. And - like only God can do - every time we took one step, He provided the next two.

We got an open welcome from some of the city agencies and were able to share our dreams and plans. They were blown away and so thankful that someone was stepping up to the plate....and we were overjoyed to hear that our ideas were not just plans, but were actually meeting a tangible need.

The One27 initiative has four main goals…

First, we want to raise awareness for the need for foster families.

Second, we want to raise awareness for the need for respite families.

Third, we want to provide community among foster families and kids. We will do this by providing monthly or quarterly events for these families and their children. Our first event will be hosting this year's Christmas party for the Norfolk City foster kids/families. We. are. so. EXCITED!!

Lastly, it is a part of our mission to come alongside and serve the city agencies. This can be done in a variety of ways…we would like to provide them and the children in care with supplies, volunteer at their events, provide refreshments for their trainings, etc. One of our main projects falls under this…

We call them Bags of Hope.

When a child is removed from their biological home or moved to a new foster home, they rarely come with any of their own belongings...and if they do it's just thrown into a trash bag. It's a traumatic experience and we want to provide hope in one of their darkest moments. We will provide them with a duffle bag full necessities, such as clothing and toiletries, but will also have an age-appropriate comfort item. (stuffed animal, journal, etc) We want to fill the trunks of all the social workers in the area so that these are on hand in a moment of need.

And this is where you come in. This is where we ask you to link arms and partner with us to make this possible. The purpose of this campaign is to raise money to begin to buy bags and supplies and get them out as soon as possible. Whether you live in the Coastal Virginia area or not - there is a place for you in this Initiative. An opportunity to make a difference.

We hope that you will join the journey - let's foster hope one child at a time!
+ Read More
Update 1
Posted by Tiffany Hester
26 months ago
Share
THANK YOU!!! We are almost halfway there! With your help we have been able to purchase duffel bags and some items to go in them! With your donation we will be able to continue this effort and also provide gifts for kids in foster care for Christmas! Thank you so much for those who have already contributed and to those who will!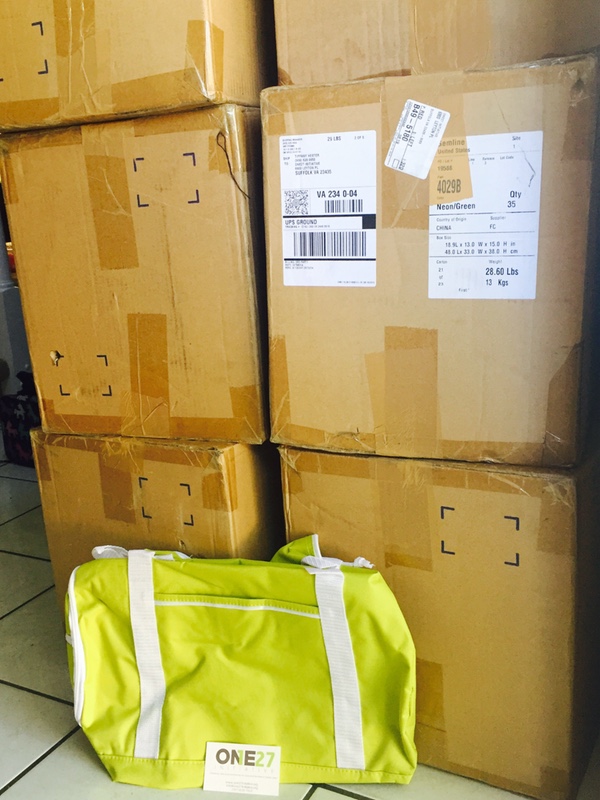 + Read More
Be the first to leave a comment on this campaign.