111
2
On The Road Again
$6,326
of $4,000 goal
Raised by
111
people in 2 months
Last month we moved out of our home here in England in preparation for our family adventure: five months traveling in our caravan around Europe with our three kids. On the night of February 12th, we went to bed with our caravan fully loaded for our departure the following morning. When we woke up on the 13th, ready to take off for our trip, our caravan was gone - it had been stolen in the night by three men, all caught on security cameras. It took them less than five minutes to break the locks and drive away with our caravan, nearly everything we owned, and our dream of this special adventure we'd poured our time, energy, money, and love into over the past two years while living abroad.
The caravan was recovered by police, damaged and missing all of our personal belongings - all of our clothing, the children's toys and treasures, our bedding, our books - all things of little value to the thieves, but things that meant the world to us as they were going to accompany us as we took our kids to see a little slice of the world.
We made the hard decision to sell the damaged caravan back to the dealer. It would have taken too long to fix, too much money to rebuild exactly what we'd lost, and we had moved out of our home in order to take the trip and no longer had a place to live while the repairs took place.  Besides that, the caravan didn't feel like ours anymore. It had lost it's sweet, cozy feeling that had comforted us and been our base on other wonderful adventures. We didn't want to go into this special time as a family feeling anxious that something like this could happen again.
We've spent the last two weeks trying to grieve the loss of our original dream, navigate insurance, come up with a new plan, and rebuild the basic necessities for a family of five. With our meticulously planned dream trip changed, we now simply hold a ferry ticket that will get us to France, and no other plans of where, how, or what exactly we're going to do. But we're together, we're healthy, and we're determined not to let the actions of a few terrible people deter us from fulfilling a new - if yet unknown - dream.
Many friends and family have extended support to us in the form of clothing, donations, and an endless flow of love and encouragement. We decided, after careful consideration, to set up this Go Fund Me, as there are so many of you who still want to help. Please know that your cheering us on, your love, and your words of consolation and support are more than enough, and that every small contribution is humbly and gratefully received.
For months now the first line of my Nana's favorite Irish blessing has been with me, and they were with me on my birthday morning when we woke up to discover our caravan was gone:
"May the road rise up to meet you."
Our family trusts in these words, and we know that everything is going to be okay. Thank you for being a part of our community, for extending your hands to help us up, and for being a part of getting us back on the road. 
Please follow along our journey on
Instagram
  if you'd like to. x
+ Read More
Update 2
2 months ago
Share
Hello Everyone! We wanted to take a moment to thank you all (again and again and again) for your support. We're going to transfer the Go Fund Me donations to our account. It means the world to have your emotional and financial support. Thank you for making it possible for us to continue our adventure, replace our clothing and essentials, get the kids a few new toys and books, and to be able to say "YES!" to gelato and carousel rides and chocolate croissants. We traveled through France and are now in Italy. We drastically changed our plans since the theft made following our previous path too challenging. We will now be going from Italy to Croatia, Slovenia, Austria, Germany, Denmark, Sweden... and a few other stops before we spend more time in England and Scotland and then fly back to the US.

Please send your address to us so we send a postcard along the way or a thank you card when we get back to Oregon!

Love,
Kyle, Kacie, Gwyn, Lulu, and Whit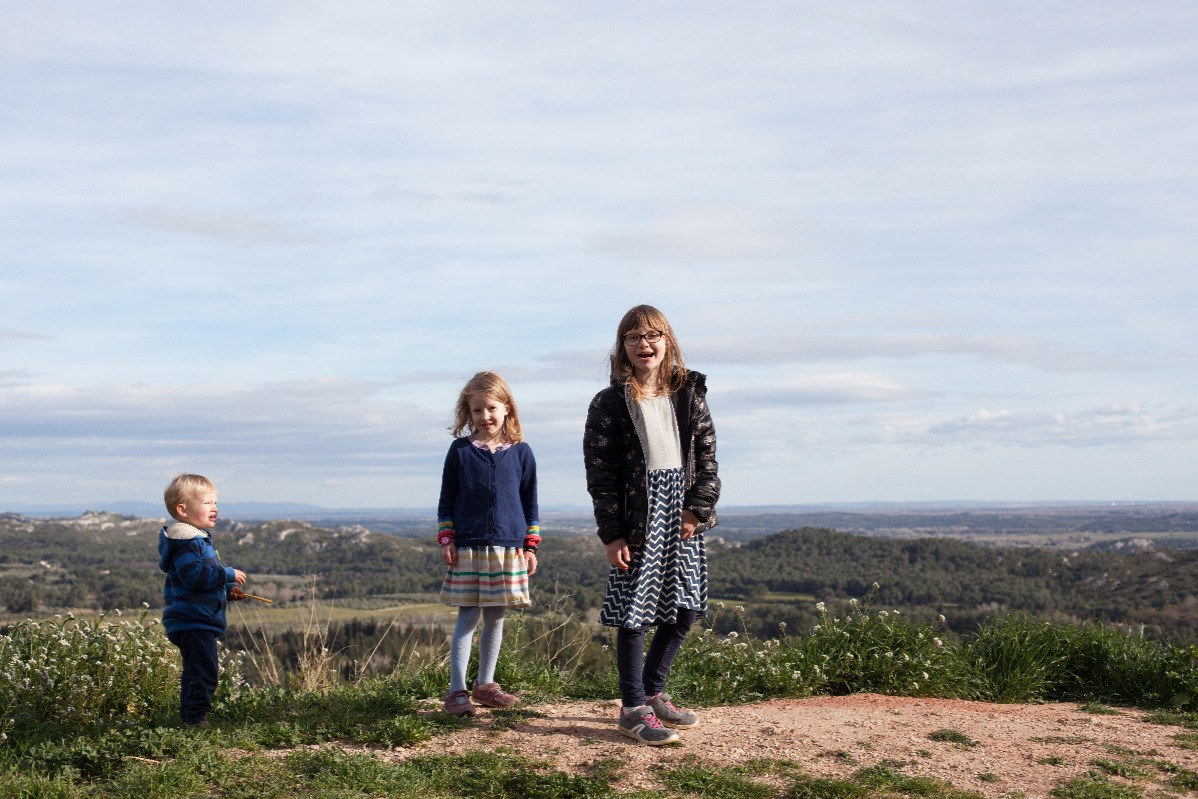 + Read More
Update 1
2 months ago
Share
Thank you so, so very much for the support. We're truly astounded and touched... and we can feel the stress and grief of what we lost dissipating as we feel bolstered both emotionally and financially to embrace a new, unknown adventure. Thank you all for being a part of out net. It means the world to us.

Also, we'd LOVE to send a proper thank you or postcard. If possible can you please message me your address? Thank you. x
+ Read More
Read a Previous Update