#OperationFinishTheMovie
$10,065
of $10,000 goal
Raised by
341
people in 54 months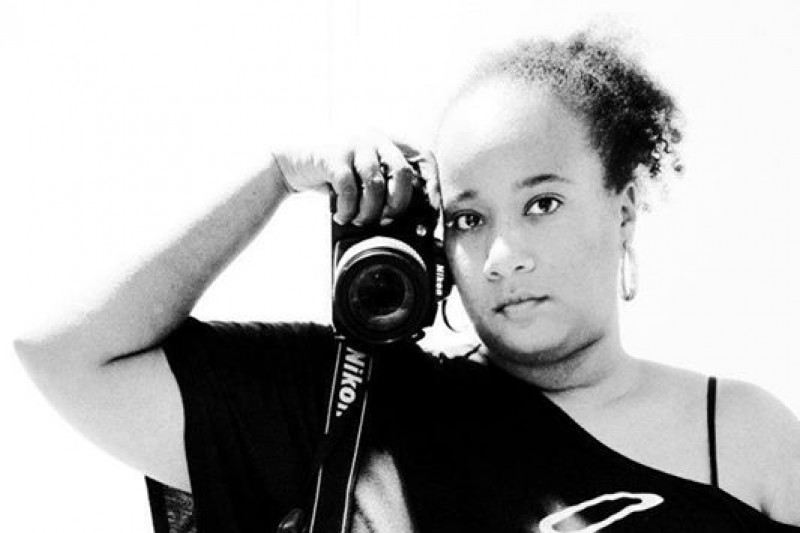 Though I've been a fan of film my entire life, I was really enamored with the medium until I saw a little film called
Malcolm X
, directed by my creative idol – Spike Lee.  
Sitting on the floor, in the front of an AMC Theater, I saw this masterfully directed biopic and I knew I wanted to make films that touched me the way this film did.
Even after becoming a student journalist in high school and working for the TV station (learning to shoot and edit), then going to college majoring in Mass Communication and minoring in film (during which I also took production and writing courses), I didn't fully take on the role I truly desired.  I directed some things, but mostly took a back seat and served as the supporting staff on various TV and film sets.  
After graduating college, then working in TV News, the fire to direct wasn't rekindled until I worked on the film set of
Welcome Home Roscoe Jenkins
under the direction of Spike's cousin Malcolm D. Lee. 
Watching how a film is made, how directors and actors interact, how a script comes to life – all of it reignited my passion to get behind a camera.
Though I ended up in still photography, that fire has been burning inside me for over five years.  And after starting my MFA
program
(finally) this year, I can no longer contain it.  I must fulfill this life-long aspiration. 
Enter
#OperationMakeAMovie
For years I've watched others enter a fairly new festival that takes place in my hometown called the
Louisiana Film Prize
.  It's a short film festival with a prize of $50,000 and only one rule – it has to be shot in the city of Shreveport, LA. 
The first year I didn't feel I could compete.  I'm more of a documentary person, not a narrative feature person, when it comes to writing and directing.  But as the years have gone by, and now with this MFA 
program
 underway, I have a new found confidence that even if it sucks, I at least want to make it happen. 
So in 2015, I want to
MAKE A MOVIE
. I feel more ready than ever before.  It will be a short film idea I've been brewing over for months now.  I have my star and I'm slowly filling the rest of the cast and crew ... 
Now all I need is the
FUNDS
.  
Film-making definitely takes money – even indie film. 
Crew rates, set design, lighting, cameras, permits, insurance, location fees, travel, editing/post-production, promotional materials, entry fees, etc. 
According to festival rules I have to raise the funds independently and that's why I need the help of my friends and supporters to make this movie happen!
I am really excited about this journey and I hope to have your support! 
Update (5/21/15):
With the help from over 200 amazing supporters we have reached our goal to MAKE our film! #OperationMakeAMovie was a success!  And even though we celebrate that, we still need your help, so our page will remain active, even through post-production.  We still need help with post-production costs and for fees and materials to PROMOTE the film.  
Whereas some crews have tens of thousands of dollars and other resources at their disposal, #TeamSirenSong does not ... and that's why we still need your help to make sure our film is a contender in these upcoming festivals!
Thanks to all who have supported thus far and to those that will in the future -- Thanks in advance! 
- Kristi Woodard,
Director 



Update -- 5/29/15: 
Good news everyone!


Siren Song
has wrapped filming!!


(insert applause and confetti throwing here) 


We are so excited to have completed our film over the Memorial Day weekend.  
And though we completed one operation -- Making the Movie.  We now have another feat ... FINISHING the movie. 
We raised enough for production costs, but we need more for post-production (editiing, sound, promotion, etc).   So we STILL need your help.  
If you haven't donated, please do so ... If you have already and are compelled to again -- Great.  If not, please share our story.  
And make sure you "Like" our new Facebook page at
www.facebook.com/sirensongfilm
.  
We will continue to update you as we make our quest for the Louisiana Film Prize.  In the meantime -- Please help us reach our new goal by donating today! 


#TeamSirenSong



VIDEOS: 


Jason Aro, Music Director:



To see more videos, check out or #OperationMakeAMovie playlist on YouTube >>  https://www.youtube.com/playlist?list=PLXSCCLBkwgX8HmxssvkSipfGMBpJuqcTb


+ Read More
Be the first to leave a comment on this campaign.