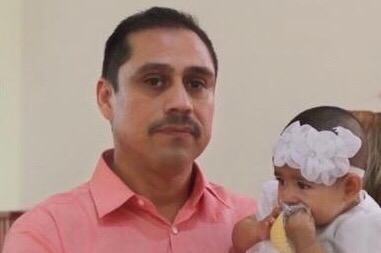 76
3
Octavio Chávez Renovato
$4,587
of $5,000 goal
Raised by
68
people in 2 months
https://abc7chicago.com/4-killed-in-wrong-way-crash-on-indiana-toll-road/4117932/
My biggest fear has always been loosing someone close to me and it happened. As I sit here between all the crying, all the sadness, all the madness, all the frustration...I still can't believe it. my family is hurting and I can't do anything about it...it's killing me. I wish I could stop them from hurting I wish I could make everything go away....but I can't. This was so unexpected, we were not prepared, so I decided to make this go fund me account to take a little weight off their shoulders. We need help with expenses for a service and to be able to transfer my uncle to Mexico to be with my grandparents. My grandparents unfortunately are not able to come here because of health issues and they are asking and pleading us to please take them their son. anything and I mean anything is a huge help. thank you and God bless.❤️ attached you all will find the story of what happened to my uncle and his family. the funds will go to help both families.
Mi mayor miedo siempre a sido perder a alguien de mi familia y desafortunadamente nos pasó. Mientras estoy sentada aquí entre la tristeza, el dolor, la frustración, como que todavía no lo puedo creer. Mi familia está sufriendo y no ay nada que yo pueda hacer. Yo quisiera quitarles ese dolor, yo quisiera que todo fuera mentiras, quisiera ayudarlos pero no puedo. Esto fue algo que no nos esperábamos y no estábamos preparados, por eso eh decidido hacer esta pagina para quitarles un poco de preocupación. Queremos pedir ayuda para hacerle un servicio a mi tío y poder llevarlo para Mexico con mis abuelitos. Desafortunadamente ellos no pueden venir por razones de salud y nos piden y nos suplican que les llevemos a su hijo. todo absolutamente todo...no importa lo que sea es de mucha ayuda. gracias y que Dios los bendiga.❤️ encontrarán una pagina donde podrán ver que fue lo qué pasó. los fondos serán para las dos familias.
+ Read More
Update 2
2 months ago
Share
hello all,
Thank you so much for your donations.
just wanted to share a picture of my two cousins, these two are doing good Thank God. Emily is unfortunatly still in the hospital and we are waiting on updates.
+ Read More
Update 1
2 months ago
Share
we have been hearing that there's people making fake pages, please help report any other page. this is the real one and official page. thank you for all the support my family and I really appreciate it.
+ Read More
Read a Previous Update