Akilah's Liver Treatment Fund
$38,717
of $40k goal
Raised by
1,141
people in 12 months
Hi friends,
I'm Akilah Hughes. I'm a
writer
,
comedian
, and
YouTuber
based in New York City.  Maybe you've seen my work online or on TV. Either way, I'm glad you're here.
A few weeks ago my life was completely different.
My days were spent writing articles for Fusion, writing videos for my YouTube channel, making decisions about long term projects, and trying my best to work out on a regular basis. All of that felt good (sans working out, but you know), and like *my* normal.
The first signs
After working out one Saturday a month ago, I felt far more exhausted than usual. I took a shower and filmed a video about being a #millennial, and then came straight home. At some point I laid down in bed, but I woke up 10 hours later with all of my clothes on and all of the lights on. Even with that much sleep I was exhausted. I also had an itchy rash that had formed on my right arm.
I assumed it was just a new detergent I'd used for my clothes, but as the week went on I realized I was completely wrong. I went to a doctor here in Brooklyn who prescribed me a topical cream for "prickly heat" (wrong) and I decided to start taking Benadryl. A couple days later I flew to LA for a YouTube event.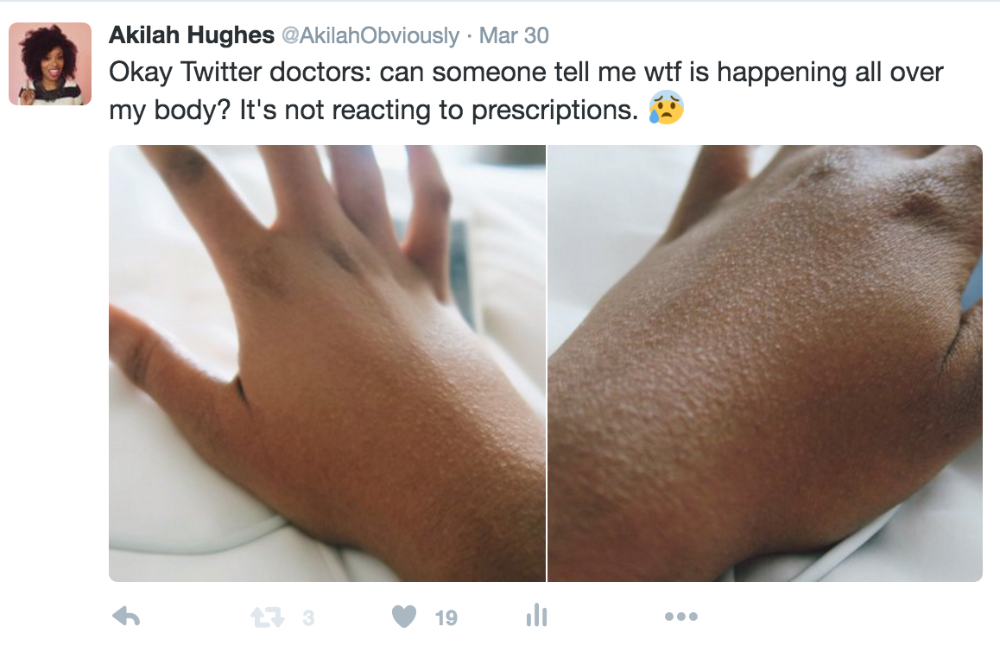 The event was a success, but
the rash was spreading and I started getting other bizarre symptoms:
a painful stinging sensation around my neck and down my back anytime I got too hot, heart palpitations, inexplicable joint pain in my wrists, jaw, knees, and shoulders, and EXTREME exhaustion. After the event ended for the day I decided at the suggestion of worried friends to go to an outpatient center in West Hollywood.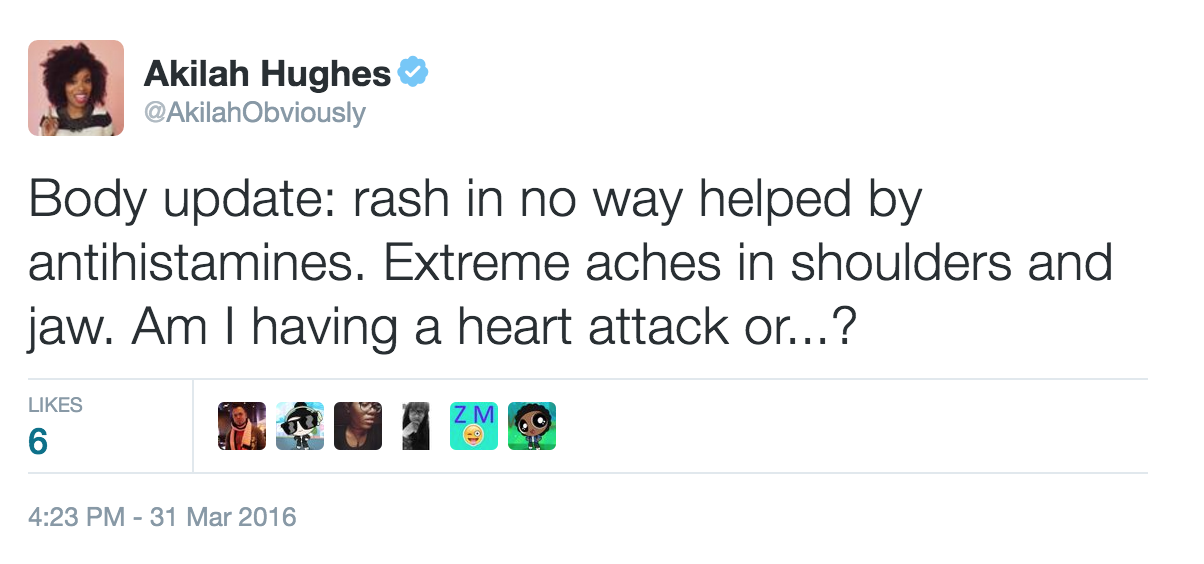 Upon arrival the doctor went pale and called an ambulance. The rash had spread to every part of my body and she was worried about anaphylactic shock. I was transported to Cedar Sinai medical center by ambulance a few moments later. 
The ER
My time at Cedars-Sinai was incredibly disappointing. Though they noted the heart palpitations, the high blood pressure, the full body bright red rash, and the exhaustion, the blood work they chose to do showed that nothing was wrong. The doctor gave me a prednisone prescription and a prescription for Benadryl. When I asked about pain medicine, the doctor scoffed and refused to prescribe it (I have my thoughts on why). I asked if I could have a CT scan, if there was any way we could actually get to the bottom of what felt like was killing me, the doctor refused.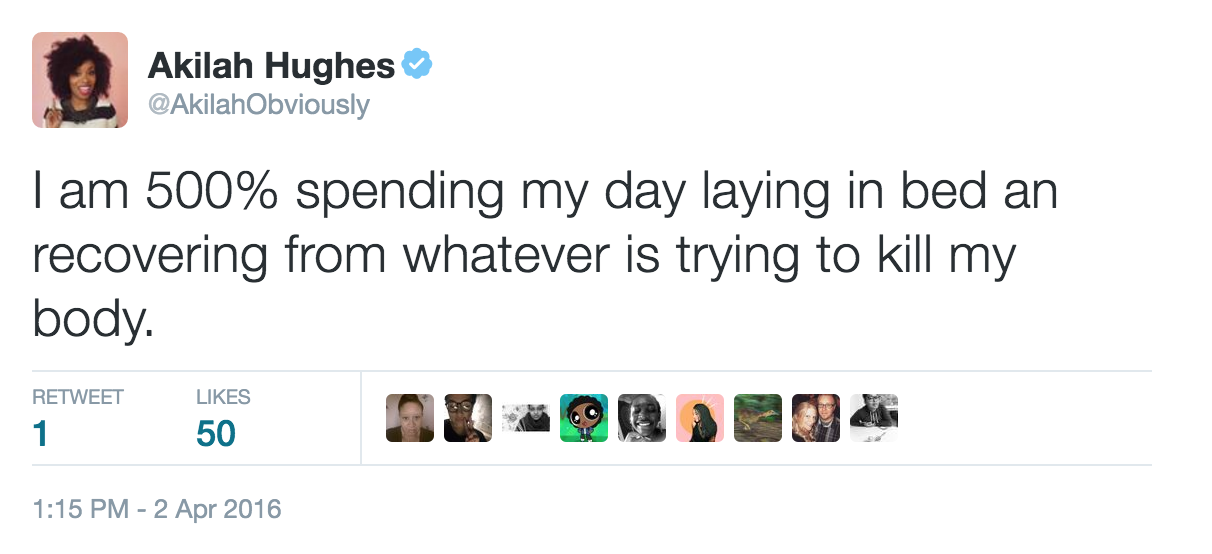 I flew back to New York and felt no better. That week I woke up with all of my lymph nodes swollen and sore. The rash still had not subsided. The heart palpitations were getting scary. I decided to see another internist to hopefully actually get answers.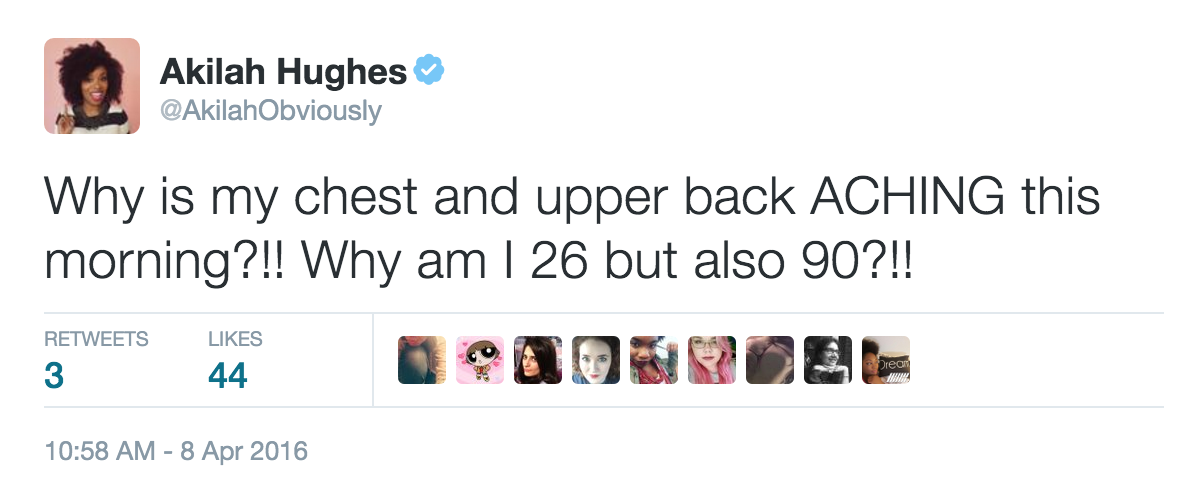 I had to be my own advocate and after enough insisting the doctor decided to do blood work. The tests came back the next day and the doctor called me in. Apparently my liver enzymes were out of whack, my cholesterol was oddly high for my health level, my lymphatic system was hardly functioning, and my white blood cells were all over the place. The doctor was a little blunter than I would have liked, but she asked me if there was a history of cancer in my family. I told her yes. She scheduled a sonogram for a week later. Scared, I pushed it up to the next day.
The results from the sonogram were also bad. I have 3 benign tumors on my liver, 2 of which are classified as "giant" and are basically making it hard for my liver to 1) stay hydrated and 2) process anything I've been eating. But while going over this with me, the doctor also noticed that I had tested positive for Lyme disease.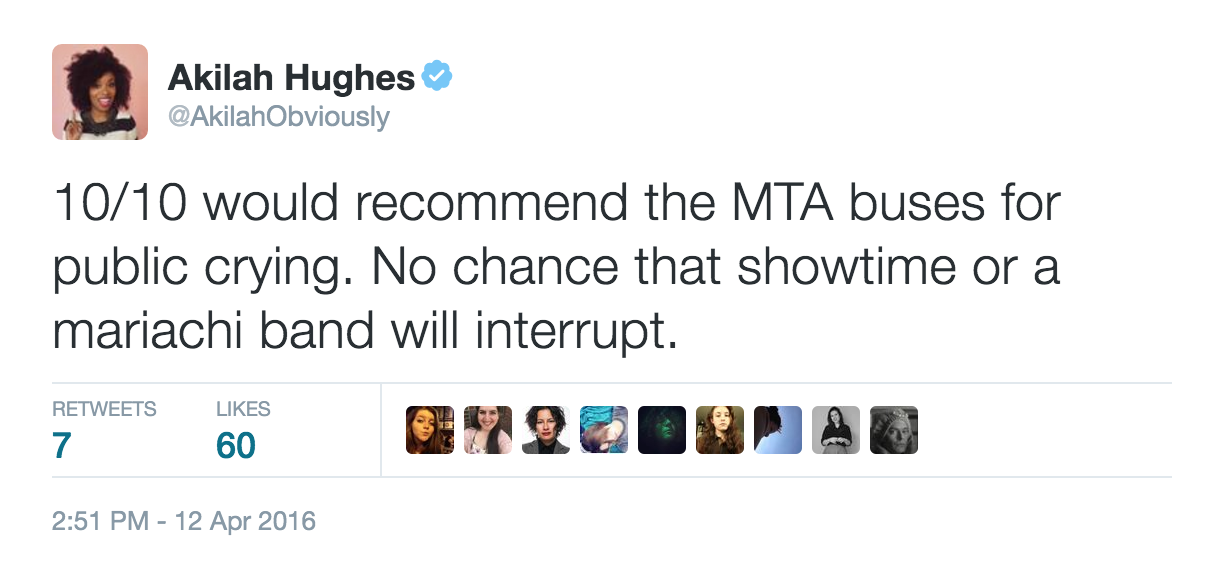 Lyme disease is mocked in the media.
When Avril Lavigne came forward,  a unanimous, unsympathetic groan emitted from the media. Here was a young, beautiful, rich woman complaining of an invisible illness. The same story was repeated when Yolanda Hadid made an announcement about herself and two of her children. Jimmy Kimmel made a joke about Lyme disease last Christmas as medical professionals reminded Christmas tree buyers that ticks could be a problem. I bought in. I assumed it was a fake disease that I never needed to look into.
Lyme disease also caused heart failure in a healthy 26 year old last year. It's caused countless deaths due to late diagnosis or failure to diagnose. The symptoms I have can be deadly if untreated. That's the reality.
After some good friends gave me their best recommendations for specialists, it became clear that I should start antibiotics ASAP to stop the effects of the lyme disease. The shocking sweats were deemed nerve damage, the liver tumors were exacerbated by the inflammation that Lyme disease causes. The exhaustion is the first sign. The rash I had wasn't just a detergent allergy. Everything started adding up.
***
I need your help. Please.

The problem, now, is that treatment and appointments have taken up all of my time and so much of my money. I only have energy to do 1 thing a day, and mostly that has been a ton of medical appointments for blood work and follow ups. At this point multiple doctors have recommended I have surgery to either remove the tumors or get a liver transplant. The Lyme treatment is tricky because antibiotics wreak havoc on the liver and could make an already horrific situation even worse.
CLIFFSNOTES:
I need a damn good specialist.
My medical insurance is garbage until May 1st. I had Blue Cross Blue Shield, but for some reason NY State of Health mixed up my records and I am on Medicaid until then. I never gave much thought to how bad our healthcare is, but I genuinely feel for anyone with Medicaid. So many doctors treat you poorly or refuse to treat you at all with this insurance. I've paid THOUSANDS out of pocket already in the past few weeks, and the stress of an upcoming major surgery and this relentless illness has made it nearly impossible for me to work at all. I'm scared that I'll have to leave New York.
Please share. Please give. Both help astronomically.
I would be ETERNALLY grateful if you could give $1, $5, $10, or $20.
Whatever you have helps.
 Times are hard for a lot of us, and if you don't have money, sharing this post still raises awareness and could lead to someone else giving. It's all helpful.
I need to see a specialist who will take my condition seriously regardless of my insurance. It's urgent that I see someone who can recommend treatment that I can start ASAP. With Lyme disease, the later you treat it the worse the symptoms can get. There are people with lowered brain function, people who now are wheelchair-bound, people whose quality of life have been greatly diminished because of this illness. With your caring and generosity we won't have to worry about that. We can focus on healing and moving forward and making great videos and finishing the book and making a TV show and really doing all the things I'm so close to getting to do. I don't want to lose all this potential.
Once I have a treatment plan I need to be close to my family in Kentucky for surgery and recovery. It is so isolating being sick in New York City and I can admit I feel too burdensome to ask for help most of the time--even from my closest friends.
Together we can find a solution that leads towards good health and away from the grave. If you can give, please give today. I am hoping to find a specialist in the next week to help me out. I'm not a Lavigne or a Hadid. I can't afford to fight this on my own. 
Thank you so much for your help. The hope you've given me in the past week with just kind words and concern has really helped me in this difficult time.  xx
+ Read More