Native Nut Processing Equipment
$6,440
of $10,000 goal
Raised by
26
people in 22 months
We are The Nutty Buddy Collective (NBC), The Nutty Buddy Collective is an Asheville-based business established in 2014 with the goal of working with community partners to bring native crops to local tables at an economically viable scale, in an ecologically viable way.  

The purpose of this fundraiser is to gather donations to buy a commercial-grade nutcracker and other nut processing equipment. Our vision is that this equipment will be a resource for our business and also our community. The fundraising campaign was kicked off at the Carnival of Nuts on November 20th, 4-8pm, at Toy Boat Community Art Space.

We call what we do 'community supported perennial agriculture'. Because tree crops are slow, land expensive, and margins tight for farmers, we're looking to our community to help us bring this vision into reality.

Your donations will help us purchase the equipment necessary to move niche crops like black walnut and hickories toward the central place they deserve on our farms and in our regional cuisine.  Our nut orchard projects are long-term investment in our region's foodshed. Of course, it will be a long while before our black walnut, hickory, chestnut, and other trees produce a crop - so we want to kick-start the production side of our business by harnessing the value of an often-neglected but widespread natural resource: the wild black walnut and hickory nuts that come from trees that surround us every day.


There aren't many commercial-grade nutcrackers on the market that are made to stand up to the abuse of cracking black walnuts and hickories, but there are a few. The best one we've found costs about $5500, and that's just for the cracker. There are more steps and more equipment needed to scale up the process of preparing these nuts for market, including a dehuller, drying and curing equipment, equipment for sorting meat from shells, and storage. We think with the investment of about $10,000 in the right infrastructure, we can begin to bring these crops to market.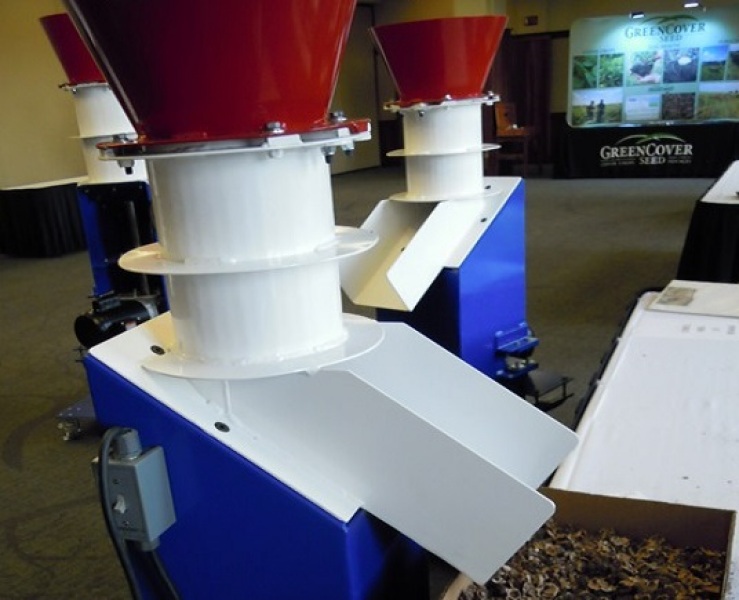 --- the Patriot 600 Nut Cracker ---

This equipment, through our model, will also be a community resource. We foresee a future when homeowners and foragers can bring in their nuts and can either have us crack them for their use (for a small fee of either nuts or money), or can just sell the NBC the nuts, thus turning a 'trash' product that messes up their yard into a win-win situation for all parties involved. Anyone with a walnut tree in their yard can become a farmer.

We thank you for considering supporting our work and investing in an abundant, nutty future. A donation of any amount helps us move toward our goal and is deeply appreciated.





+ Read More
Be the first to leave a comment on this campaign.