64
15
Nostalgic Nigerian Food
£6,913
of £15,000 goal
Raised by
87
people in 13 months
Seafood Afang

Chicken Suya & Masa

Book Signing at Sharjah Children's Reading Festival

Akara & Akamu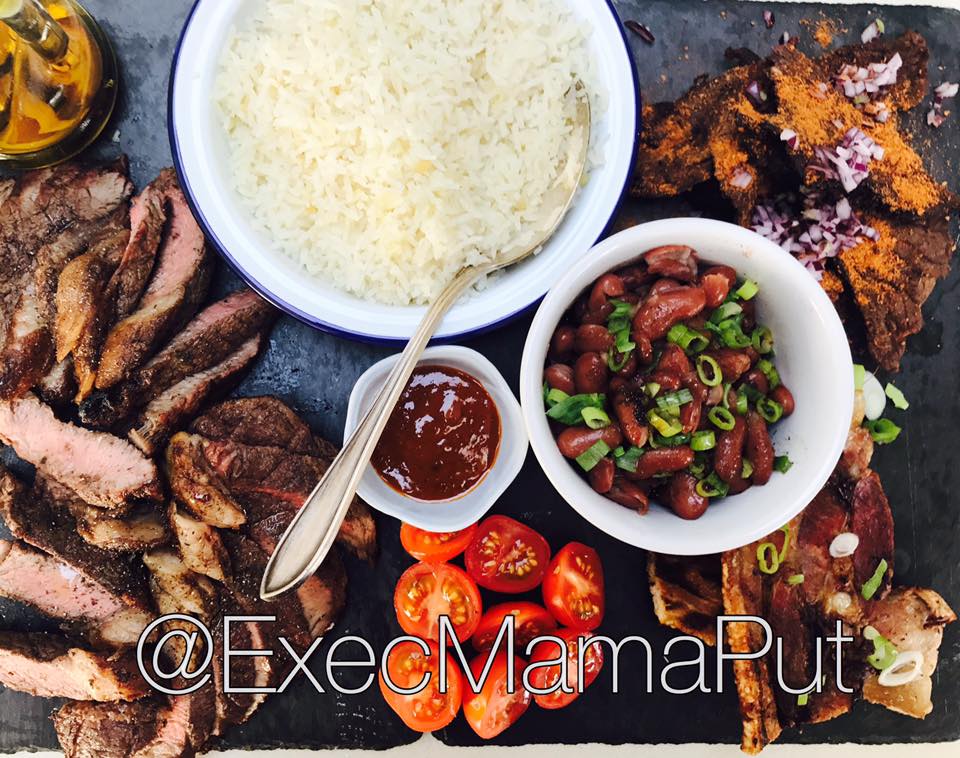 Various Suya

Seafood Okra

Roast Fish, Ugba Sauce and Boiled Yam
She moved to England when she was 15. She discovered the joys of Chicken Tandoori in Pinner; a short walk from her house on Love Lane. Her late dad loved it . Spud-U-Like in Harrow was a favourite. Almost always a Jacket Potato with Chilli Con Carne and Cheese. Sometimes, just cheese  … funny for the Nigerian girl that would not eat cheese until she read Heidi. Then nagged her dad about goat's cheese. Eventually he got exasperated: you don't even like goat meat, much less goat cheese.
Anyway, that fussy child would eventually wonder why Nigerian food was not as widely known in the UK as Indian and Chinese cuisine. She would draw Nigerian restaurants and imagine selling food. But as life teaches all of us, keeping dreams alive requires sacrifice and hard work. She would eventually grow up and concentrate on her career as a Management Consultant.
How does one let their dreams die? In this hard world, it is perhaps all one has. Hope and dreams. She kept on cooking and dreaming and one day she posted a food picture on Facebook; probably about 9/10 years ago … people noticed. She grew more confident. She cooked more, posted more and then it happened. People started paying for her services! It was finally happening. Consultancy gigs here and there, she was even featured on the BBC! A request for a reality show turned up but that had to be turned down. The dream of a restaurant was growing stronger and she felt it within her grasp…all she had to do was work more, save more, sacrifice more, and keep the hope alive.
She's finally found one. In West Kensington. Corner location (visible from three sides) and a garden to boot. Everything she wanted in a venue and even better, pretty central. So, she paid to take it over, had what she thought was a pretty good budget but has since worried she may not be able to launch that Nostalgic Nigerian Restaurant .. you know, the Nigeria of our dreams and childhood.
One day, she will write about the wahala of getting this restaurant … but right now, she has paid quite a large sum of money to get to where each day, the builder unearths yet another problem which was not anticipated.
I have to be frank, I am worried I will run out of money before I am ready to open. I had hoped I had hoped I could do it alone but I am afraid I have to ask you to help me raise the last £30,000 to make this work.
Many thanks x

Think of it as buying a voucher ...

- £20 donation, a set meal for two.
- £50 donation, a set meal for two and two teeshirts.
- £100 donation, a set meal for four and four teeshirts
- £500 donation, a bespoke meal of your choice for six and six teeshirts
Every little will help, please donate what you can and please share this.  

My Facebook Pages:

https://www.facebook.com/The-Executive-Mama-Put-1600766466878679/
https://www.facebook.com/Nigerian-Express-866854146718243/
+ Read More