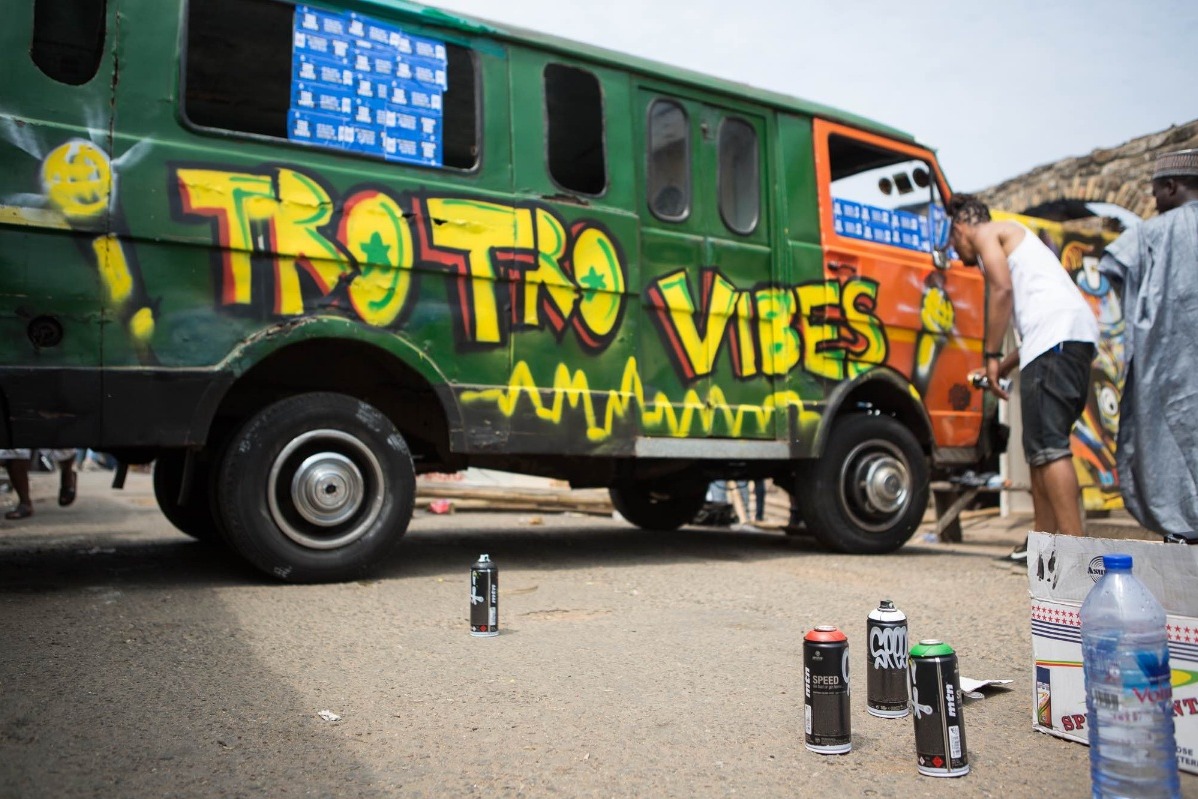 9
2
Nkabom 2018
€321
of €3,000 goal
Raised by
9
people in 1 month
Inkfluent- an independent Ghana-based creative community hereby announces the 3rd
edition of Ghana's pioneering and contemporary literary art festival, Nkabom Literary Art
Festival 2018 to be held in Accra, Ghana and Lomé, Togo from August 15 to August
19, 2018 , as an extension to pan-African Emancipation Week.
The theme is Ɛse Ne Tɛkrɛma , meaning Inter(activity) or Co-existence. A free thought
space where weavers of cutting edge oral and written word, musicians, academicians,
artists and sociocultural influencers from corners of West Africa, and scapes around the world gather
to share.
inclusive environment 
fluid language
diverse media
alternative storytelling
rare archiving
open access workshops
The festival avails inclusivity of artforms, marginalized people, ages and different abilities with quality workshops, interactive performances and more. 
Nkabom is an Ashanti word meaning U N I T Y...
Design by Kaz
Kindly donate today so that we can organize...
❖ Book Readings
❖ Literary/Art Workshops
❖ Elavanyo Concert Oh! (Tribute to legendary poet Atukwei Okai & griot Nii Lantey)
❖ Film Screenings
❖ Talk Sets
❖ Workshop for kids
❖ Atelier for persons with disabilities
❖ Poetry Slam
❖ Kiosk Library
❖ Trotro Vibes (Street poetry performance via local mini-van)
❖ A visit to Borstal Institute Juvenile Detention Centre, Ridge-Accra
❖ Indoor and Outdoor Performances...AND MORE!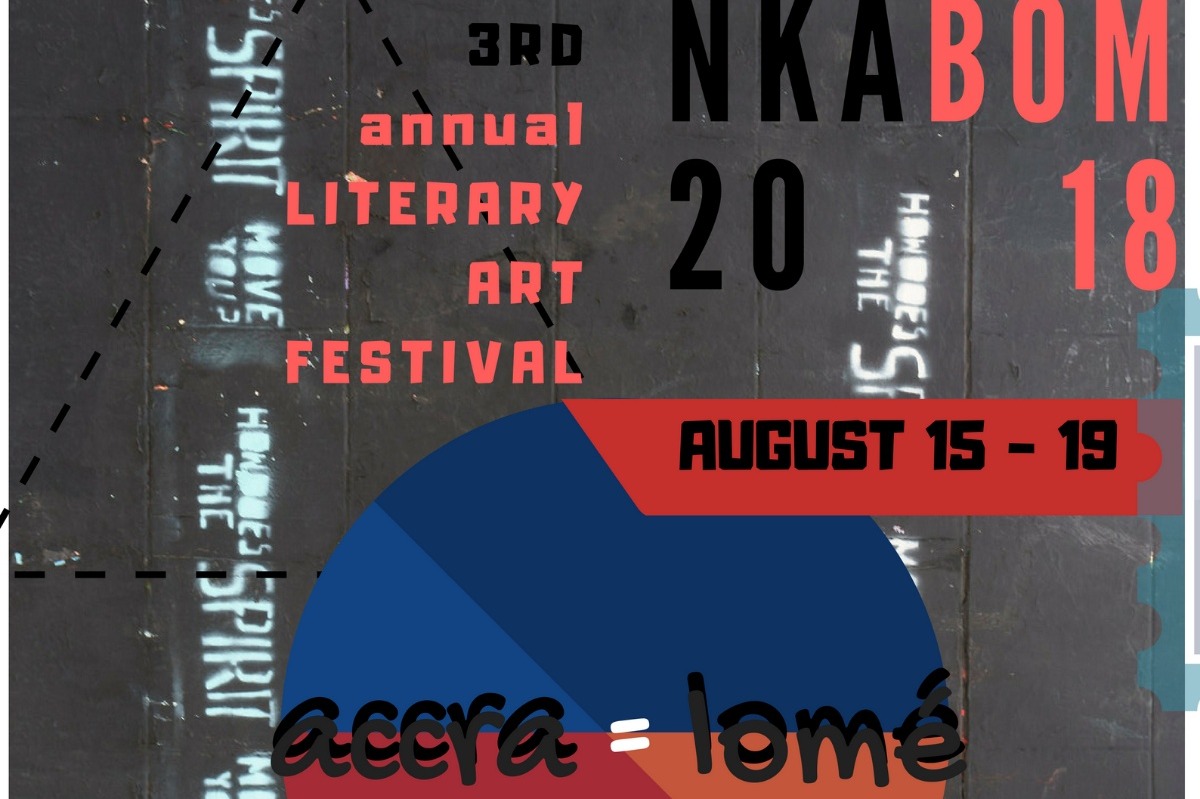 Design by Kwame Aidoo
Your support will help...
* Maximize our potential and engagement with people in our society receiving less attention with regards to reading and writing.
* Produce this exciting watershed experience in the continued development of the literary and performance arts space in West Africa.
* Sustain the monumental effects of knowledge acquisition through alternative means like making literature accessible via our mother tongues, symbols and social, historical and philosophical templates.
* Promote cross-cultural connections and collaboration between artists and writers from diverse corners of West Africa and the diaspora.
* Invite international acts, host seeded writers/speakers and performers, local authors, publishers, small press contributors, Ghana/Togo-based bookstore outlets, national/provincial writers organizations, etc
Apiorkor. Photo by Sara Pettinella
We would need your support before or in the space of...
August 15 to August 19, 2018 - Nkabom 2018 week in Accra, Ghana and Lomé, Togo
We keep building and appreciate that you join us to...
* enable a global platform for cultural exchanges and a safe pedagogical space for sensitizing audiences through literary and performance art with a focus on social transformation
* produce a free thought and open source project based on gender awareness and equality.
* continue our work on a mobile app and space to connect local readers, book borrowers, book clubs, libraries and literary content vendors in the sub region

Our team is all smiling hearts and grateful...
A youthful team of organizers, art enthusiasts and motivated creatives from Ghana, Togo and Burkina Faso make up Inkfluent. With your help, we will be able to pay visiting/home based artists the appropriate artist fees, accommodations and ground transportation. We are really thankful that you took the time to know more about our theme, projects and tasks. We appreciate that you donated and if possible, will visit one of our numerous events coming up this August. 
This festival will also afford the opportunity to showcase and promote artist works in the spirit of collaboration and cultural exchange across the globe. You can also volunteer or apply to share your writing, video, sound, performance, workshop, etc. Kindly share this by word of mouth and across your social networks.
+ Read More
Update 1
11 days ago
Share
#Nkabom2018 is only a week away folks. You can be a part of this journey simply by backing our fundraiser. Thank you!
+ Read More