Help NHS get a Rubber Track
$3,762
of $3,000 goal
Raised by
37
people in 23 months
      Our team has determination, talent, and an excellent coaching staff. What we lack is a proper facility. We are asking for your help to change that.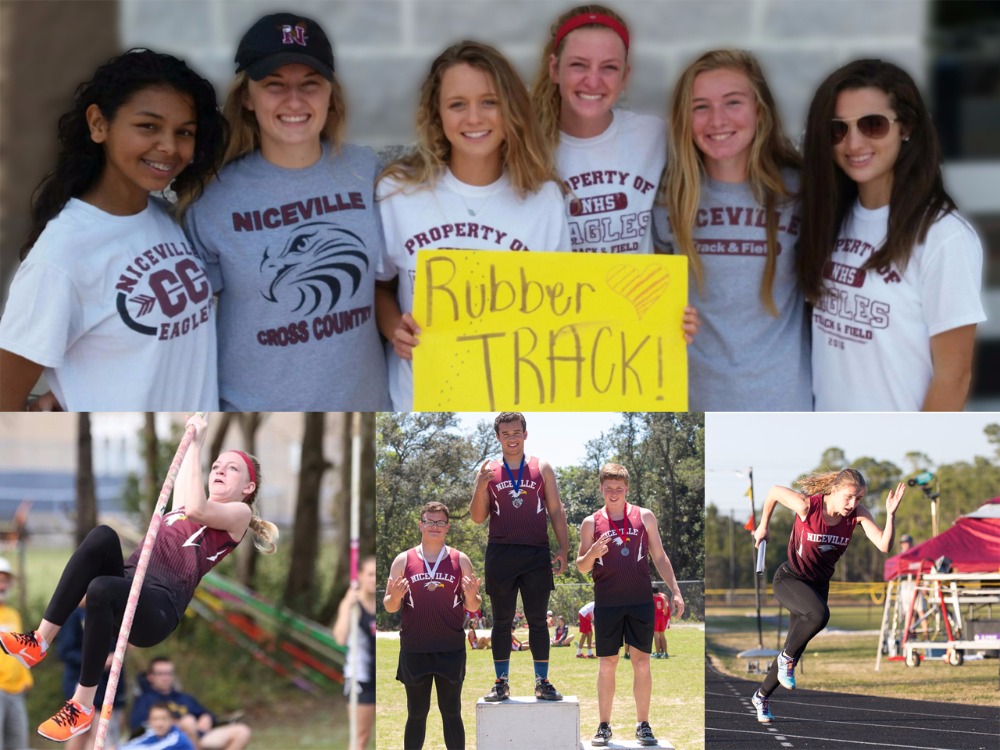 About me: Hannah Schneidewind   
I have been running cross country and track since the 6th grade. My running career has been amazing in those years. However, I have unfortantely had some set backs. I broke my foot twice, both due to high impacts on hard surfaces such as our current track. Because of my injuries I have extra motivation to want to help Niceville get a rubber track. A rubberized track will not only reduce impact, but it will also let us take our training to the next level. 
About my team: Niceville High School Track and Field
I am not the only athlete on the track team with a great high school career. We had a lot of athletes compete and medal at state track meet and we were breaking school records along the way. Our team has the determination, talent, and coaching staff to do it again this year. However, we need a proper facility. We are asking for the community's help to change that. 

About our project: Track and Field
Facility
- A rubberized surface will be laid over the existing 6 lane asphalt track. This will allow our sprinters to practice starts and handoffs on campus instead of traveling to Eglin Air Force Base.
- A rubberized pole vault runway and pole vault pit so the athletes can practice on campus. They had to travel to Destin in past years.
- A designated rubberized high jump area so that the athletes can practice on campus. These athletes in past years were forced to practice around the runners on the track which created a collision hazard for both the jumpers and runners.
- Updated discus cage and shot put area so that our throwers have proper safety equipment
- New hurdles to allow more than one hurdler to practice at a time.
These features will allow the entire team to safely practice on campus.Total Cost: $125,000

So far the team has raised $70,000 and we hope to have all $125,000  by January 1st.

Benefits to the Student Body and Community
-Improved athletic and exercise facilities for all Niceville High School students, faculty, staff and members of the community
-Improved and expanded facilities for students pursuing physical education coursework
-Opportunity for Niceville High School to host track and field events
-Outstanding sponsorship opportunities for local 
businesses, corporations and private donors committed to furthering Niceville High Schools commitment to excellence
For more information go to nhseagletrack.com


If you are looking to make a large or corporate donation, please contact
chmielha@cox.net.
+ Read More
Update 1
20 months ago
Share
Go Team. Thank you to everyone who has contributed.
+ Read More
Be the first to leave a comment on this campaign.