Fund the Expedition of Rediscovery
$3,070
of $3,000 goal
Raised by
27
people in 33 months
Hi. My name is
Glynn Wilson
. I'm an independent investigative journalist with many years of experience writing for traditional newspapers, magazines and the web. But I'm no longer part of the mainstream media. I am now the editor and publisher of the New American Journal at NewAmericanJournal.Net where we practice real, independent watchdog journalism and tell it like it is without the influence of huge corporate sponsors or big city bosses. I have a long history of success in making a difference in covering these kinds of stories. In fact, I have a memoir just out this year that documents many winning cases where democracy worked because of the press playing its watchdog role in society and communities.
Jump On The Bus
My good friend
Walter Simon
is an artist and videographer with a similar progressive world view who shares my enthusiasm for working to tell the American people about an important story they are not hearing about in the traditional press or on television news.
That is, the story of a plan to not only commercialize America's great national parks with Budweiser advertising and such. There is a plan afoot to eliminate the National Park Service, now celebrating its 100th anniversary, and sell off the national parks to the highest bidder. A bill has already been introduced in Congress to do just that, and the outcome of that debate may be impacted by the  results of the presidential election on November 8, 2016.
You may have heard pieces of this story out there in social medialand, but not like this. I spent nearly 3 months last summer in Shenandoah National Park as a volunteer. What I learned behind the scenes about the private concessionaire Delaware North — a company with a long history of ties to mafia gambling operations already sucking the profits out of the national parks — should make you mad as hell and not willing to take it anymore.
Thanks for all the support we've recieved so far. It helped us get to Standing Rock,  Yellowstone and the
Grand Canyon before it was too late to finish our investigation of what's going on in the parks. We are still working on  a major series of stories with photos, videos, paintings and illustrations to alert the American people about what's really going on, like the writers, photographers and artists did in the early days to turn public opinion in favor of setting aside the parks -- and kicking the private privateers out. This full story is not being covered by the corporate media or any blogger anywhere.
We working on a documentary of this important adventure, which kicked off in Fairhope, Alabama, with a fund raising launch party and open mic jam at the Windmill Market restaurant Wednesday, Sept. 21. We shot footage along the way through Arkansas and Missouri and followed the Missouri River through Iowa and South Dakota all the way to Cannon Ball, North Dakota, where the Standing Rock Sioux are engaged in a historic protest of an oil pipeline. See our story on that experience here. We will have way more to say about this as the protests continue. We may even go back to Cannon Ball if we can raise enough cash. 
Standing Rock Sioux Prepare for More Protests to Halt Dakota Access Pipeline
Since we do not take corporate advertising money to produce fake news, we need your help to fund this trip, and time is of the essence. Winter is here and the presidential election proved disastrous. There was already snow in Yellowstone National Park when we arrived, as you can see from the photos on this story: 
Experiencing Wild Yellowstone Would Make the World a Better Place
.
We geared up and left Mobile on Friday, September 23 and returned to Mobile on  October 18, documenting the trip timeline here: 
Expedition of Rediscovery Western Journey Timeline.
We only asked for $3,000 to pay the expenses of doing this journey out west to cover the gas, camp site fees, food, etc. Our travels have already taken us  along the Lewis and Clark Expedition trail all the way to Cannonball, North Dakota, where we camped out with the Red Warriors of  the Standing Rock Sioux Tribe.
From there we headed west to Yellowstone National Park in Wyoming, where we conducted video interviews with park rangers and visitors in the investigation of Delaware North and the other private contracter Xantara there. Stories and videos are already in progress, but we still need your help.
From there we headed south through Utah on the way to the Grand Canyon in Arizona, where Delaware North also controls all the receipts of all park hotels, lodges, restaurants, cabins, retail shops, grocery stores, gas stations, in-park bus tours, rafting centers, stables, bicycle stands, auto repair garages, dog kennels, golf courses, etc. Since Delaware North is a company privately held by one family, it's under no obligation to publicly disclose its earnings and is in no way accountable to voters or taxpayers for its operations and dealings.
This is a travesty that should be reversed, considering the long history of fighting private profiteers even documented in Ken Burns series on "America's Best Idea." He covered the history, but not the current dilemma. We can still save this best idea for future generations, but not if the American people do not know the facts because they are not being told the whole story by the media or even on Facebook. Even the so-called conservation groups advocating for the parks are not talking about this. We are uniquely qualified to tell this story, but the only way it is going to be told is with your help.
Now that Donald Trump has been elected president, this story is more important than ever.
Donald Trump Stuns American Establishment, Defeats Hillary Clinton for President
The historic pipeline protest in Cannon Ball, North Dakota, also deserves continuing coverage. As we reported Nov. 15, the protest over the Dakota Access Pipeline won another construction delay  when the Obama administration announced it would delay an easement for the pipeline to traverse the Missouri River until the U.S. Army Corps of Engineers conducts a further environmental review with the Standing Rock Sioux Tribe.
Standing Rock Sioux Pipeline Protest Wins Another Construction Delay
As we reported from the camp:
From a Lakota Perspective, the Holocaust Against Native Americans Must End
We fully and thankfully appreciate any help you can give us in this quest. But it is not really for us. Do this for your country and your kids and grandkids. If there are going to be open wild places in the United States of the future, it is going to take all of us working together to preserve it. We are just trying to do our part, with your help.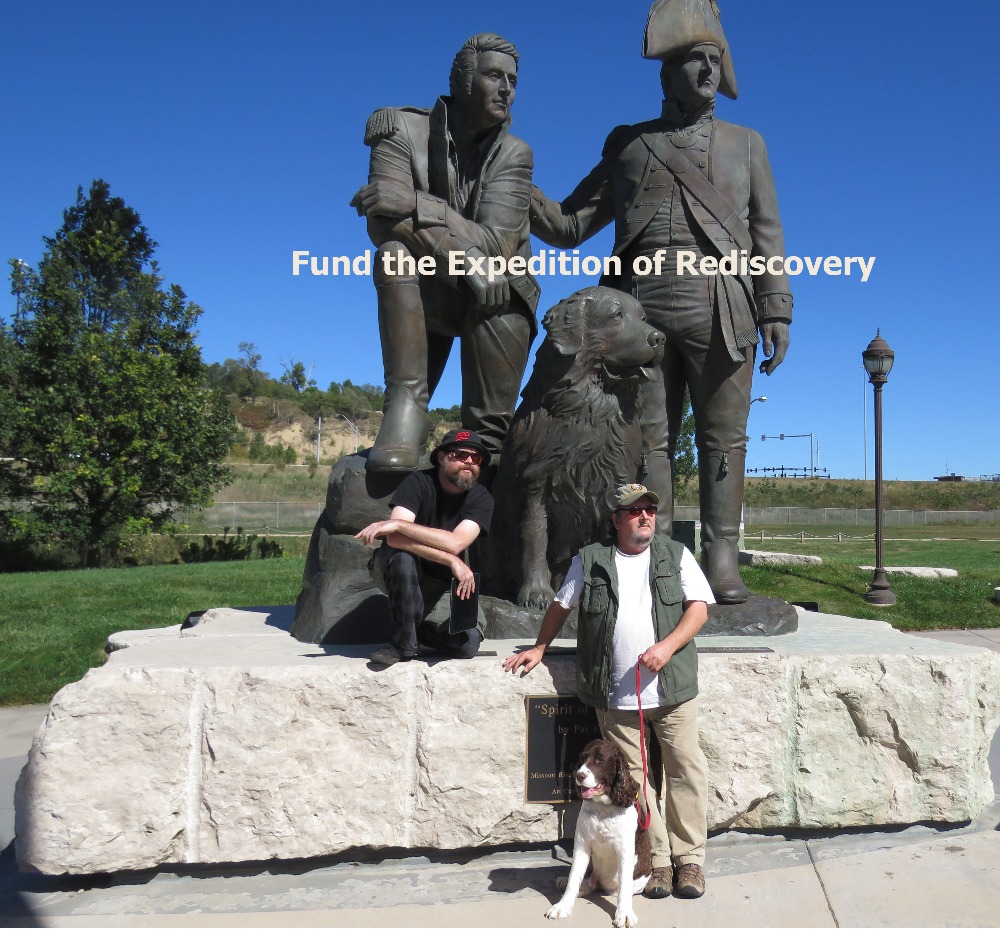 Watch this video to find out more.
Read more about the ongoing stories with the national park service here




+ Read More