Connecting friends with music
$50
of $70,000 goal
Raised by
1
person in 16 months
Hi, I'm Doug Williams, and we're digital media entrepreneurs and music lovers. I would like to tell you about our newest projects, Musicolony and Timbreo.
Both projects are web based/smartphone app platforms. With Musicolony, we are bringing, in real time, music discovery and streaming together with your friends. Anywhere. Anytime.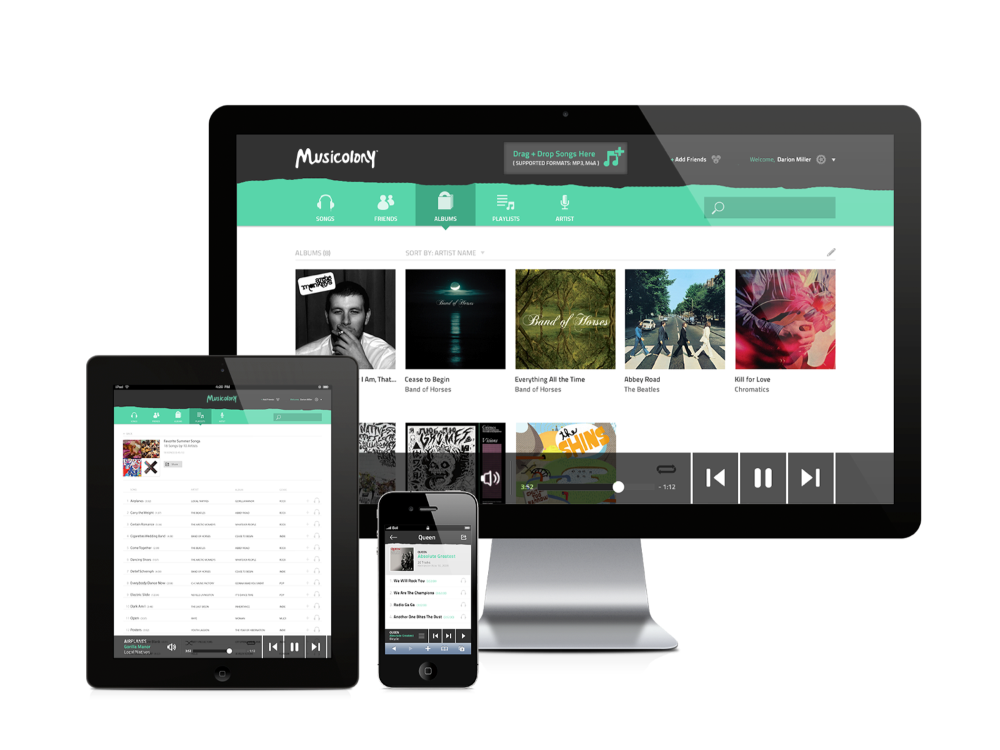 You can search music and share playlists across streaming platforms. You can build playlists using music from different sources. You can see what new tracks your friends recommend, as well as synchronize playlists and libraries.
In case you're wondering, legality is a nonissue. When using Musicolony, the music you hear comes from your existing streaming provider.
Essentially, Musicolony becomes your personal worldwide search, discovery, and recommendation engine - with friends attached in real time.
Then, I thought, "How can we make it better? Let's add a higher definition streaming sound for Musicolony's members."
After meeting Grammy award-winning producer and sound engineer, Rob Fraboni, we began development of Timbreo.
Timbreo makes your music stream sound better - without increasing data load or the need for expensive high-def audio files. We found people were compensating for loss of audio quality by turning up volume. So, our goal was not only to add back range and dynamics, but deliver a clear, full sound at lower volumes; and help protect a users hearing.
Timbreo will improve streaming sound with:
richer, deeper, full soundincreased range and dynamicsbroader volume levelno affect on your data cap
While Timbreo and Musicolony function together, both will also work as stand-alone platforms.
To make these projects happen on a grand scale, we need your help.
An additional 70K is required for continued development of Timbreo and a total re-code of Musicolony. There's also maintenance, operating expenses, and marketing costs to bring Musicolony and Timbreo to music lovers like you and your friends.
You can access and join the beta version of Musicolony and visit Timbreo. Please, invite your friends to join you on Musicolony, too.
Thank you for your help.
Doug
Musicolony

Timbreo
+ Read More