World's First Mushroom Surfboard
$1,355
of $20,000 goal
Raised by
6
people in 48 months
Surf Organic Boards has been developing the world's first mycofoam (mushroom) surfboards for the past 18 months.  It is our firm belief that this 100% Natural, 100% Biodegradable, and 100% Sustainable material will eventually replace oil based, toxic, foam surfboards.
Over the last year and a half we have learned how to grow the mushroom, developed techniques to shape it, and figured out ways to improve performance.  We're about 80% complete on our progress towards making this a marketable surfboard.  But like many great products in the making, we have reached a roadblock with consistent growth, density, and dehydration shrinkage.  Because the mushroom is a live plant when grown no two blanks are exactly the same.  This also means it's prone to moisture, heat, and other plant contaminants.  Due to these factors about 50% of our blanks are not useable and become mulch for my garden (which has never looked better).  This is mainly due to the fact that we're growing a 6' mushroom in a garage near the beach.  While we do our best to control the environment carefully, it is not perfect a setup.
What we need is funding to continue our work, get a better workspace, and make it conducive for primitive sized mushroom growing.  Additionally the purchase of a second mold would double our production capabilities.  Currently we are able to grow 2 boards a month on a quick turnaround, with everything working perfectly.  
How it works:
The surfboard starts as a bag of mulch inoculated with the mushroom mycelium.  (The mulch is a mixture of hemp & corn agricultural byproduct, stems & stalks)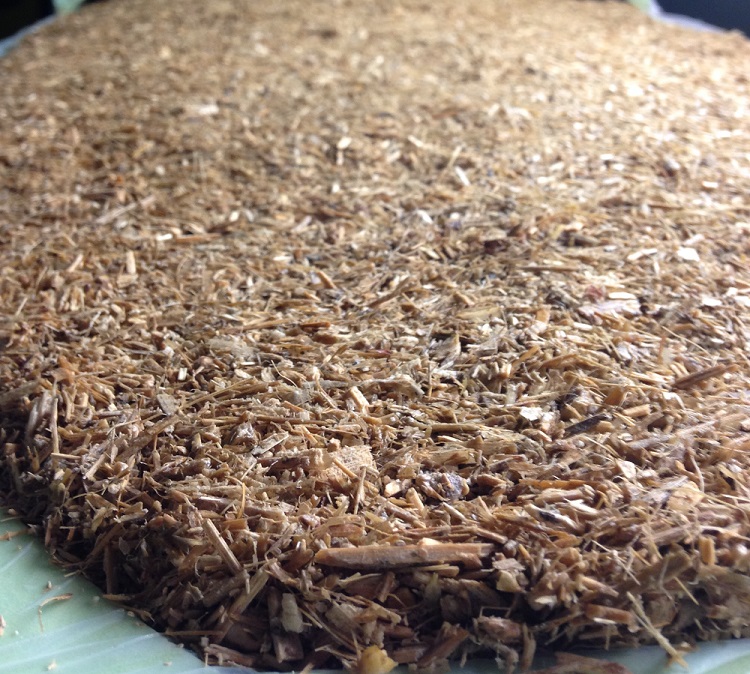 The material is then packed into a mold in the shape of our surfboard.  In this case a 6' hybrid shape with squash tail and single to double concave.
After 10 days the mushroom has eaten a majority of the agricultural byproduct and bound with the rest.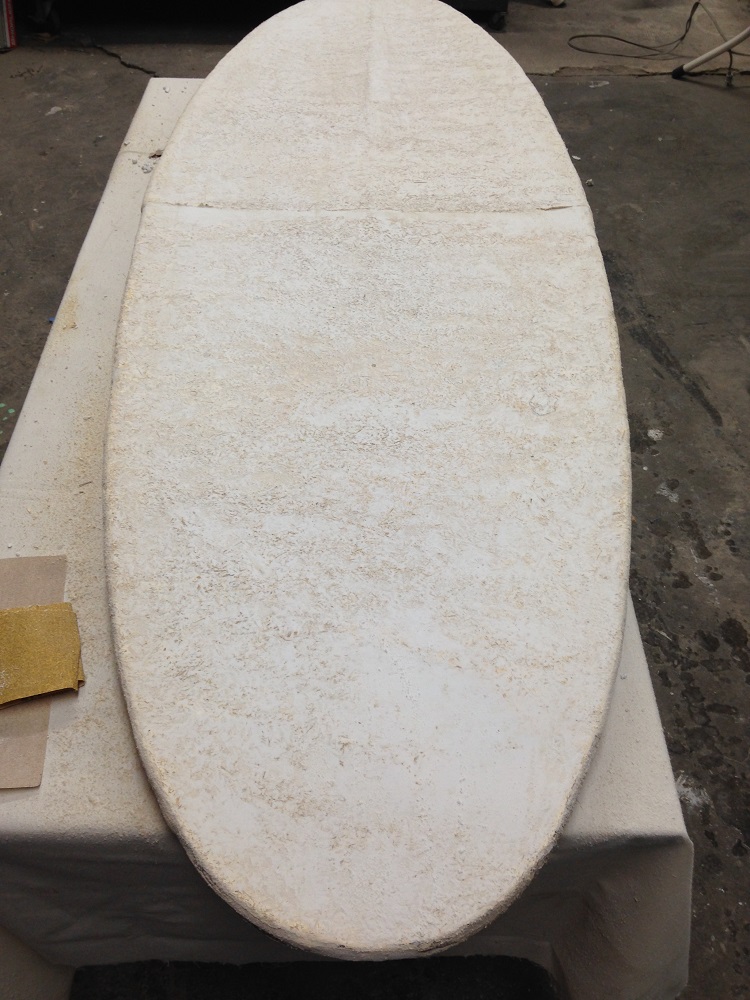 It takes 3 days in the dehydrator for the blank to fully dry.  It sheds about 6 pounds during this time and shrinks around 5%.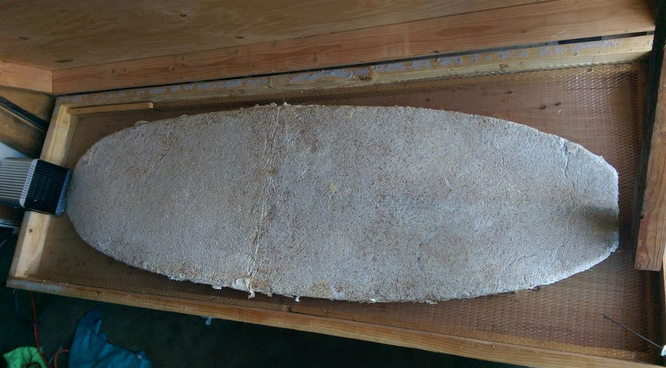 From here we glass it with
Entropy's Super Sap
 (plant based bio resin) and industrial
hemp cloth
.
This makes our surfboard one of the most environmentally friendly surfboards ever made. (If not the most, it's pretty much a vegetable.)

PERKS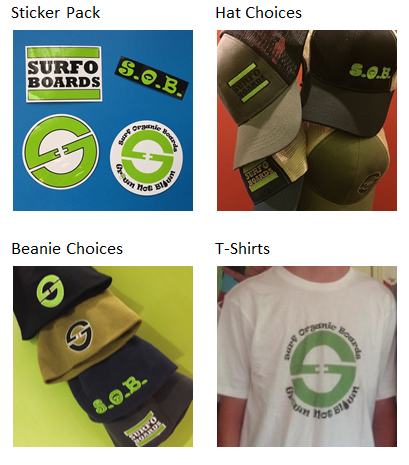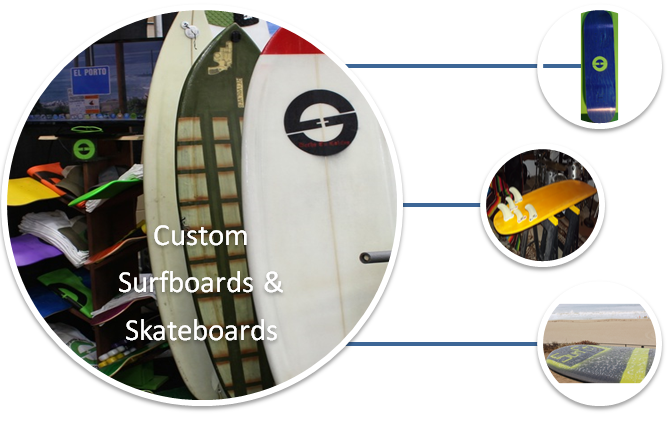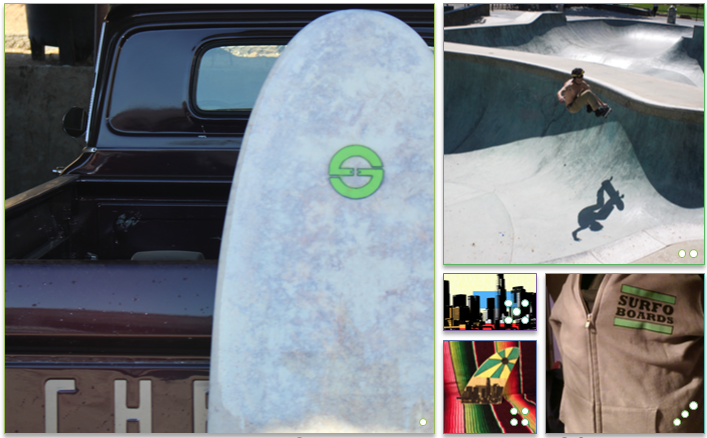 Click here to see more custom perk options!
All perks include shipping & handling!  Domestic only.  International shipments may require additional shipping and handling charges.
All surfboards include fins, leash, and boardbag (a $300 value).
We will contact you via email for customization options on applicable perks.
Learn more on our website!
Check out our article in Smorgasboarder magazine!
We know it's going to take a lot more than $20K to really get this technology off the ground.  For a small start up like ours this money will go a long way towards keeping us in business.
Our hopes are that through the gofundme community we can grow awareness for our products, and the reasons behind them.
Thank You for your support!
David & Daniel
Founders/Owners/Operators of Surf Organic Boards
Please check out these two wonderful organizations where we happily volunteer!
Chill LA

SantaMonicaBay.Org

Additionally:
- For every 4 skateboards we sell, 1 will be donated to Chill LA.
- For every 5 surfboards we sell, 1 will be donated to Chill LA.
+ Read More
Be the first to leave a comment on this campaign.