Kids Co-op - "Transform & Evolve"
$105
of $86k goal
Raised by
3
people in 31 months
IT TAKES A COMMUNITY TO BUILD A CENTER
See our activities on Facebook   
Help youth get hooked on good things!

Welcome to Polson's new Community Center in the heart of downtown:

·         Empowering youth to learn business and leadership skills

·         Teaching youth healthy habits and providing a safe space to lean

·         Connecting local businesses with consumers

·         Building communities together to learn and share

The Montana Co-op is open 7 days a week with activities and events, including music, robotics, arts, boxing, native dance, aerial arts, drama, and career development – connecting businesses and mentors with our Kids-Coop to create and sell products, develop and manage a business while providing a service to our communities.

Please consider supporting our Community Center to help our youth create positive change in their lives.

How You Can Help

Your gift will support the Community Center's work to provide a drug, alcohol, and tobacco free center and activities for the youth in our Lake County communities.

1.      Financial gift (once or recurring).

Display your business logo in our center!

2.      Sponsor a Kid

Classes cost $50/month per kid. Any amount will help us secure grants for scholarships and expand our programs to reach more youth!

3.      Sponsor a Kids Co-op Business

a.      A gift to support the program

b.      Your business can hire the Kid's Co-op to help you: snow removal, lawn care, packing and moving, gardening. Ask us about it. Create an opportunity.

4.      Get involved

a.      Mentor a kid, share your skills

b.      Volunteer

All gifts are tax deductible.

Please make checks payable to the Kids Co-op.  Our address is 401 Main Street, Polson, MT 59860.
Please visit us at the Community Center, ask for Jason Moore or Ken Camel.

Visit our website at:   www.MontanaCoop.com

Like us on Facebook at:  https://www.facebook.com/montanacoop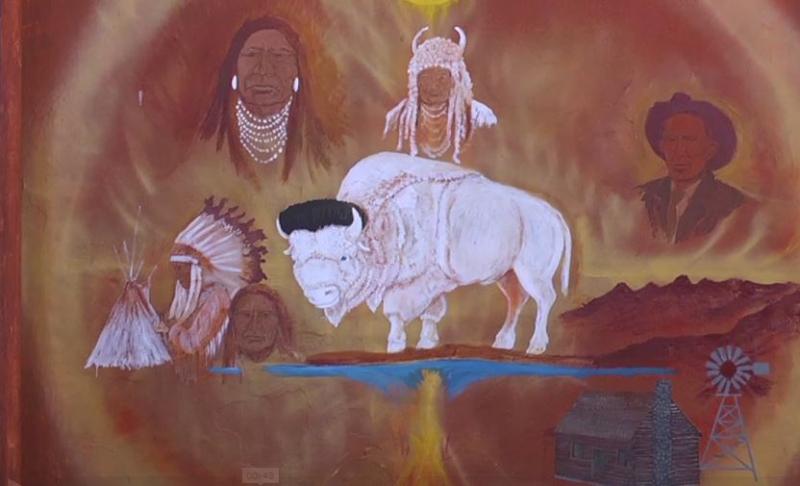 "Together We Thrive"
    


MORE INFORMATION BELOW:

We have the momentum of creating positive change, utilizing the Co-op model and empowering the next generation in supporting our efforts to live healthier and more sustainable?  The Kids Co-op consists of youth that have a passion for business in a cooperative work environment, and working in the local food, recycling, and community service industries.

We're in our todder phase of accomplishing big plans to service every community in Montana with a Food Hub, where local food and products are aggregated and shared with the local people.  Each Food Hub will have a Kids Co-op chapter.  The Kids Co-op is owned, managed, and worked by the youth.  It is our goal for many of the Food HUB's to be fully staffed and managed by the Kids Co-op.  

The Montana Co-op Polson HUB is the beginning of a network of food hubs that share in resources (website, transportation, programs, and services) and healthy support in the form of Local Food (fresh as possible; local vegetables picked the same day, milk the day after it's bottled, etc.; including prepared foods with home or business delivery), Exercise, Fun (music, art, dance, performances), Friendships, Youth Center & Outreach, Economic Development, & Community Development. 
The Montana Co-op's process of building community and developing new Montana Co-op Food Hubs starts with people coming together to unite their community by first identifying the needs/values, and learning to work together and stay connected in order to build a strong team.  To gain a better understanding of this value identification and community building process, see Orton Family Foundation - Heart & Soul website:   http://www.orton.org/what-we-do/what-community-heart-soul
Here are two video's from H&S in Polson:  http://www.orton.org/projects/polson_heart_soul
Help us with infrastructure and operating funds!  Let's work on your community Food HUB in Montana and let's build on the synergy of many talents and skills.
The Montana Co-op was started in 2012, operating weekly order periods of all local food including milk, cheese, butter, eggs, meat, pasta, and many processed local foods.  We are a group of people that believe in supporting our local community by buying local products made in Montana.  All kinds of things, from apples to tipi's, and everything in between.  

Last year, June 2014, we rented a vacant building dowtown Polson, MT (5k people; Flathead Reservation), and fixed it up to gain occupancy and begin fulfilling our mission of serving the community needs.  Also in 2014, the Polson Heart & Soul project was nearing completion of a 2-year, $100,000 grant, matched by the City of Polson, to discover what the people value about living in Polson and what they would like to change.  After the 2 years of research and analyzing data, we came up with 8 core values of our community. As part of the ACTION phase of the Heart & Soul program, we formed 8 committees representing each of these identified values.  We now need people to join these committees to help us collaborate and accomplish the projects and needs of our community under each of these values.  The 8 identified values are detailed in this video:  https://vimeo.com/91358239

We're excited to be where we're at with our Montana Co-op, but we need support from committed people and partner organizations.  The implemenation stage is a difficult one, but the benefits include our health and our future.  Please help with financial support or sent an email or call us with your ideas and suggestions on how you can help and how we can collaborate.  Together We Thrive - See Montana Co-op Food HUB in Polson, MT.

What we are?
Buying Local Just Got Easier!
Shop from over 100 local farms and producers.   This is the freshest and most nutritious food option available, delivered every week, year round.

The Kids Co-op is a collaboration with Montana Co-op to enrich children and families. The Kids Co-op is managed by the youth and young adults (up to age 25) in a real life business.  The youth learn field to table and real life skills. Education, mentoring, and leadership for the next generation of Montanans.  

The Polson HUB Activity Center has been one of our biggest challenges with the necessary renovations of a very old building.  But we didn't let it stand in our way.  We have already given Polson downtown a new look.  We have a dedicated team of instructors and coaches who are passionate about sharing their knowledge with the youth of our community.  For an updated calendar of events, send our website:  http://www.montanacoop.com/Content.aspx?content=content34

Our services are mostly related to health or youth.  One of our next projects that we need some plumbing help involves our new community kitchen to prepare this fresh food into meals including smoothies and salads.  We many forms of exercise in our activity center including a boxing conditioning program, native dancing, aerial arts (using silks), and many more forms of exercise for all coming soon.  For fun, and part of our health, we have music lessons, open mic, and a co-op art and music group. We have many educational classes for people of all ages including "Food is our Medicine," "4 Agreements," "Robotics," "Womens Support Group for Breast Feeding," and "Leadership Development."   
The Kids Co-op is also in its toddler phase as it needs full-time volunteers or kids to build.

Why people should fund us?  
Our business and plans services many people in many different ways.  Our focus is serving the needs of the community based on solid data (H&S program).  It takes a  community to build a center.  We have to figure this out together, not just folks living in Polson or Montana, but across the country.
Buying from local farms and businesses builds and strengthens our local economy.  It supports your friends and neighbors.  The Montana Co-op members are committed to positive change and our solutions include:
*Create more healthy food products and share throughout the state.  This immediately creates jobs and stimulates economic growth.
*Help people understand that a reliable supply of fresh local produce promotes better health and food security. 
*Mentoring and empowering the next generation.
*Encourage relationships between local producers and consumers, as this is an essential component of improving food systems. 

The Montana Co-op is setting up a Food Hub in every community that will make those consumer and producer connections.  This is just the beginning of the many benefits of a Food Hub.  Knowing your local farmer has become a valued aspect of connecting with food, and with it brings a relationship, knowledge, and a clear understanding of how food is raised and who is raising it.  With the Montana Co-op service model, locally grown food is immediately delivered to your family table when its taste and nutritional value are at their peak. 
We need $86,000, our annual operating budget, to fund our new community kitchen and continue operating the Kids Co-o Activity Center.  The activity center is open to everyone regardless of financial ability.  You're donation will be used to pay for a years worth of expenses including rent, utilities, and continued renovations.  

Your support for this community project is vital for us to continue to move forward.  A life-time Montana Co-op membership will be given for any donation over $50.  No donation is too small.  If everyone gives a little, we get a lot.

Grant Funding
 We are doing our share to get funding  for grants requiring matching funds.  Your funds will be duplicated.  We can't do it without you!   

Come by and see us 401 Main St. Polson, MT 59860.
www. MontanaCoop.com.  Like us on FACEBOOK .




+ Read More
Be the first to leave a comment on this campaign.