Mr. Wilson Goes to Washington
$680
of $7,500 goal
Raised by
8
people in 27 days
I'm sure you're all familiar with the film Mr. Smith Goes to Washington.
It's a classic tale. A freshman U.S. Senator named Jefferson Smith, played by James Stewart, goes to Washington, D.C., full of hope and idealism. He tries to pass a bill to create a national outdoor camp, but it is shot down by corrupt politicians who are after the same land to dam a river. He tries using the press to tell his story, but he is shut down by a powerful mainstream newspaper publisher who also owns radio stations and is behind the graft scheme. Mr. Smith filibusters in the Senate and wins in the end with the help of a sympathetic woman Senate staffer and her friend, a reporter.
Well I'm no Senator, but I am a reporter, and used to write for some of the biggest names in the newspaper business, including the New York Times, the Christian Science Monitor and the Dallas Morning News. Prior to that I taught journalism at universities and conducted quantitative academic research with a specialty in media effects on public opinion. Before that, I free-lanced for magazines and wrote for smaller newspapers, where I learned how to use my position as a journalist to make democracy work.
About 12 years ago, disgruntled with the performance of the mainstream media in America in covering public affairs, and disappointed with the capitalistic nature of academe,
I started publishing independenly on the web. I now edit and publish the New American Journal online at NewAmericanJournal.Net.
Last year I published a book about my experiences. You can check out the book and buy it online in Amazon Kindle form or in paperback here:  
Jump On The Bus: How the Independent Web Press Could Save American Democracy.
For the past three years, I have been traveling back and forth from a base operation in the South to and from Washington, exploring ways to live and work inexpensively on the road and operate out of a media camper van.
I'm not a greedy person and I love the great outdoors
. Covering science and the environment are among my specialties.
But the greatest challenge we face today in American journalism is how to live up to the mission set forth in the First Amendment to the U.S. Constitution to cover not just both sides in politics, but public affairs in a way that truly helps the public find out what's really going on.
Since the mainstream media helped Donald Trump win the presidency last year by covering his every statement and Tweet as if his crazy point of view had legitimacy, there has been much talk on Facebook and elsewhere about "
fake news
" and how that helped Trump win the election. We now know that Trump's chief White House strategist 
Steve Bannon
, formerly of the alt-right 
Breitbart News
, and Trump, were funded by libertarian conservative
Robert Mercer
, who gave Bannon $11 million to  use his news outfit to help turn the country to the right for Trump and against Hillary Clinton. We still do not know the full extent of Trump's connections to Russia. There are several ongoing investigations into that controversy.
But it is safe to say the MSM played its own role in leading us to this distressing point in our history.
It has been my mission and is still my goal to try to get people to understand that we need a new media model in this country if we are ever going to avoid this pattern of two steps forward, one step back. I know how to do this.
Yet I cannot do it without your help and support
.
That's why I am asking for you to help fund this modest proposal to pay for my expenses to make the trip back to DC this summer. I should be asking for $11 million like Bannon, or at least $1 million or maybe $100,000. If you've got it and want to invest it, I'll take it and put it to good use.
But for now, I have the experience of knowing I can do more with less. I once helped stop a dam on a free flowing river with a budget of $4,000 when the PR firm promoting the dam had $450,000. I am used to winning from the point of view of an underdog.
When we reach this modest goal of raising $7,500, I will most likely keep this GoFundMe going as a long-term way for readers to support the alternative, independent Watchdog Web Press. We already have a 
PayPal Account
 where readers can send us donations.
With this GoFundMe campaign, however, we can be specific about what we need and how much it is projected to cost.
So here is the breakdown.
Gas
First we need to raise the money to pay for the camper van gas and oil to get to Washington in May, to operate there for four months or so,  and get back to Mobile in October. A detailed calculation based on the size of the gas tank, the average price of gas, the gas mileage rate and the number of miles involved, I need about $1,106 for gas and oil.
Food
Me and my dog Jefferson have to eat, you know, but we can get by very inexpensively living in the camper van. Based on a ridiculously low per diem rate of only $20 a day for four months, we are only asking for $2,400 for food, and that includes dog food.
Basic Expenses
At this time I am already paying a little more than $100 a month for an iPhone with a built in WiFi Hot Spot. So we need about $400 to cover that for this trip.
I am also paying about $50 a month for auto insurance, so I need $200 for this time period.
We also pay about $150 a year for domain names and a server hosting package. Your donation will help support that and ensure that we stay in business publishing online.
Computer
I am including the cost of a new computer in this budget. The Mac Mini I have now is four years old and slowing down due to all the wear and tear, especially from producing news videos. The latest search for a refurbished Mac Mini shows that I can get one with a 2.4 GH processor and a 1 TB HD for about $650.
I recently purchaed a new Cannon camera, tripod and a new 27-inch LG monitor, so we are good on that front. But I may try to hire a video crew to help me do a few stories. I would also like to hire a writer friend of mine already living in DC to produce a few columns and stories, with photos. I am including about $1,500 for that in this budget.
Story Ideas
I have several story ideas in mind for this trip. I don't want to tip my hand too much on what I plan to do, and of course we always run across stories on the road. But as my regular readers know, we have already been covering the story about
Trump's Attorney General Jeff Sessions lying to Congress
. We should be able to get more done on this story and other stories related to the Trump administration by being camped out 12 miles from the White House and the Capitol.
Notice I am not asking for camp site fees for this trip. I have a free campsite already lined up with water, power and sewer hookups. I am prohibited from revealing the details of that volunteer arrangement. The good news is we are not asking readers and supporters to pay for that this time around like we did on our
recent trip out west
.
I recently tried to get a call back and an interview with
Minnesota Senator Al Franken
, the one who did the best job of questioning Sessions on the U.S. Senate Judiciary Committee. But I gather from recent intel picked up from DC insiders that the only way to get to Franken is to catch him in the halls of the Capitol. That will happen on this trip. I will get a video interview and story.
Another story we have already been covering is related to Republican congressmen in Alabama and Florida.
Republican Rhetoric Doesn't Match Report Showing Millions Would Lose Health Care Under Trump Plan
 A number of our readers have expressed dismay with the job 
Bradley Byrne
is doing, as well as 
Matt Gaetz
, who is literally trying to 
abolish the EPA
 . Imagine what we could do with a video camera in the halls of Congress? Remember Michael Moore? Washington here we come.
We will also continue to cover science and the environment, and especially the renewed battle about climate change due to global warming from the burning of fossil fuels. I recently ran a story about this based on a report from the
American Association for the Advancement of Science
, with a headquarters located not far from where I will be camping.
Scientists Issue Statement Opposing Trump Order Withdrawing from Global Climate Change Fight
The division of
NASA
that keeps up with climate science is also located in that part of Maryland. I plan to make some connections there and do some stories based on what I learn.
Also, by being located inside the Washington beltway, we will be in a better position to develop sources and work on stories related to spying and hacking.
Deadline


We need as much of the money as possible by the last week of May, but we can continue to bring in donations through September.
Thank You for Your Support!
I want to thank you all for supporting this trip in advance. I sincerely appreciate it and believe you are doing the right thing, since the old model of selling subscriptions and advertising is not getting the job done these days to fund the press we need.
If Steve Bannon can get Donald Trump elected president with Robert Mercer's money, imagine what we could do with a fraction of that money
?
Read more about this here:
How We Are Going to Fund the New Free Press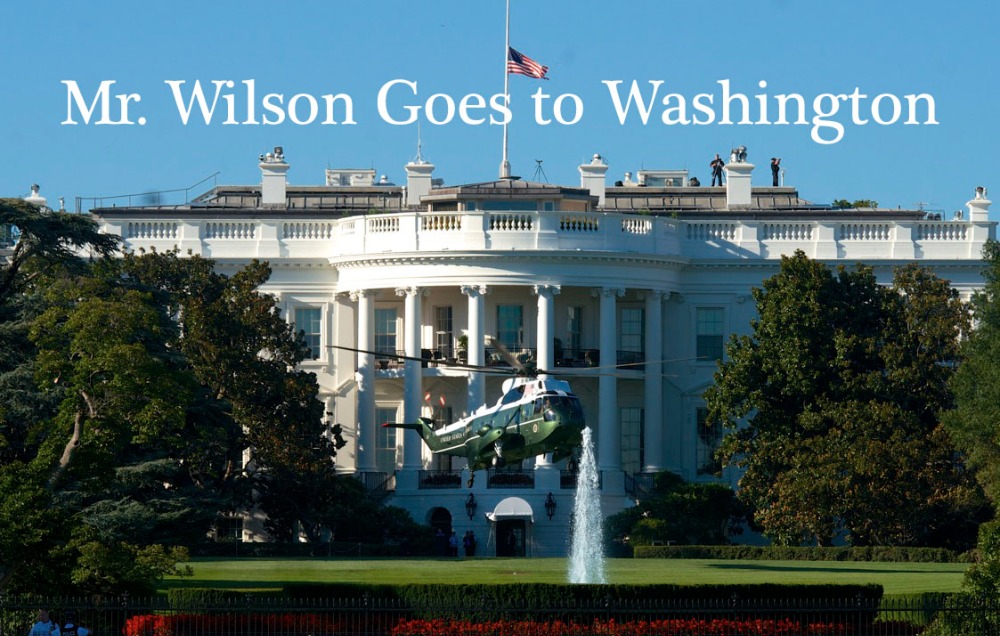 + Read More