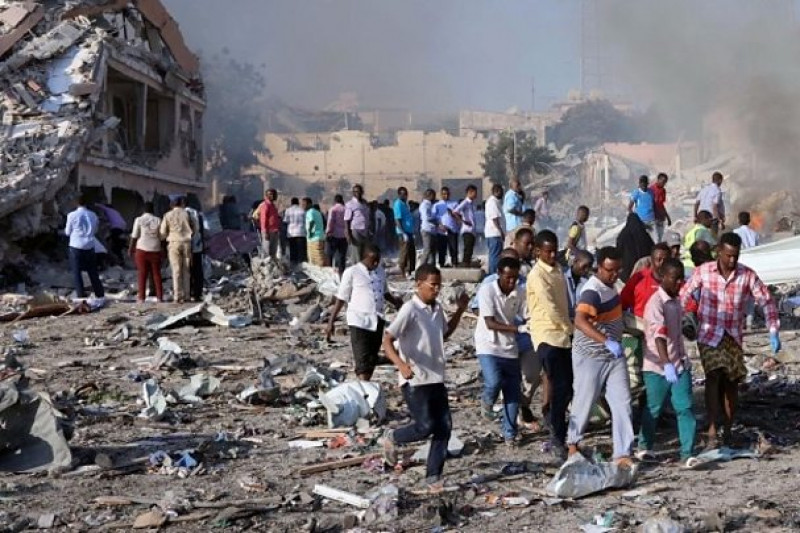 799
9
Mogdishu's Victim fund - Caawi
$32,093
of $31,000 goal
Raised by
800
people in 10 months
ASC , Dear Brothers & Sisters.
** Emergency**

Suggested minimum 50$* ... But all donations are accepted 
As you all know, on October 14, 2017, two trucks full of explosives went off in Muqadisho city killing more than 300 and injuring more than 300 innocent civilians. These innocents people were Somalia mothers, fathers, daughters, sons and more. It was indeed a sad day for the Somalis in Somalia and abroad. Today, many families are devastated because their loved ones died in the blast. Brothers and sister, this bomb attack killed so many people in such a short time, which is painful, but the families of the victims and the survivors of this weekend's terrorist attack in Mogadishu need our help financially, especially those of us that live in America and Europe need to contribute financially. Also, sadly, we are disheartened to share with you that one of the victims that lost his life in the blast was a Somali-American and a native Minnesotan who we worked with in the past Mr. Ahmed Ciyoow.
We are a group of young people who live in Minneapolis, Minnesota, who collected donations and funds in the past for the droughts and the famine in Somalia. Kali A Mohamed and Liban Adam, who has done a wonderful in the past are spearheading this effort. Find them on Facebook.
We want to raise funds for the families of the victims and the survivors themselves. These funds will be used to get and buy more medical supplies, to bury the deceased, to rebuild businesses and streets that got destroyed, and most importantly, to speed up the recovery process for those who are injured. The toll is increasing, and many people are being found dead by the clean crews. It was a sad tragedy that shook a nation and together, we can come out of this mourning phase and help out these victims on the ground.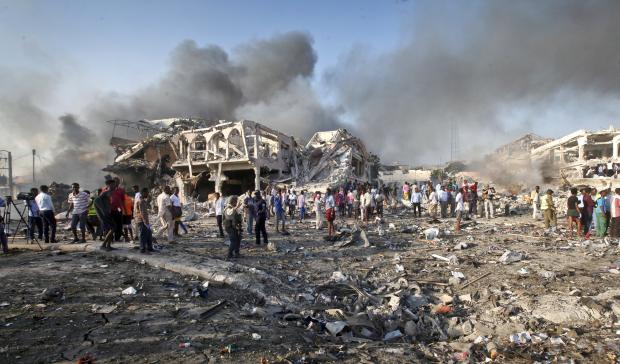 Also, we want to mention that hospitals and ambulance services in the city of Moqdishu have been working so hard and around the clock to assist the victims, but we are told that they are already struggling with the number of wounded since more than 300 were injured in the blast. Thus a portion of these funds will go these hospital and ambulance services.
Please, I ask you my friends, lets come together just like we did in the past and raised immediate survival fund to help the families of the victims and the wounded ones.
Thank you, and also, all donations are accepted no matter how small they are.
God Bless you.
How we will with draw the money and who we will work with to help out the people injured and the rising death count ?
Once we reach our goal of 15,000$ we will with the funds to our bank account . Us-bank account then we will withdraw the funds from the bank account and use Dhabshiil (money remettience company ) & western union to send the money to our contact  on the gorund , Abdikarim Said Abdi
Fb: Abdikarim Said Adi Team Minneaplis  will send the funds to somalia step by step after each progress. We will document , take videos, pictures, to show our donors in Minneapolis and around the world the progress. Once Abdikarim Said Abdi
Fb: Abdikarim Said Abdi recieves the funds he will buy medical supplies , lead our team on the ground for rapid recvery or situation and to a missing search for the children underneath the devasting explosion of the bulings . This is our plan to help hundreds of injured, and deaths, and help with memorials and preperations.
Fb : Abdikarin Abdi , My fb : Liban 
1.Who you are ? A: We are a group of youth affected by the crises in Somalia. We live in Minneapolis , Mn Our names is Ruweida Ahmed , Liban, Khalid, Riya, Mido, Hafsa , Nadira, Ramla .We have used Gofund me to raise in the past for famines , and natural cuases and donated over 100,00$2. Where you're from A: We are from Minnesots , Minneapolis , and we grow up and raised here in this town. our email is somalicarefoundation@gmail.com3. Your relationship to the parties you're raising funds for A : The relationships with these people are our famalies and it inlcudes our relatives who have been affected by the blast we have several projects in Somalia and help thosands with food aid crises. They are our famalies and friends in the city Muqadisho 4. How the funds will be spent (be specific as possible) A : Once we raise the funds we will withdraw the five thousand & use it to help with the funeral costs of few hundred people, buy medical supplies for the injured , help get emegerancy sleeping kits and set up mobil shelters for temporary stay. Our Representative Abdikarim Said Abdi
Fb: Abdikarim Said Adi & team on the ground will help us implement this. We will use Money rementence company like dhabshiil and wire transfer like Westernunion to get the funds to the place of the tragedy.
Please donate whatever you can and help us reach our goal ! We relieable , transparent as you have seen in the past.
All donations are accepted !
+ Read More
Update 2
10 months ago
Share
Hooray !!! We have reached 50% of our Goal! Thank you, keep spreading the message. Small donations make a big difference!
+ Read More
Update 1
10 months ago
Share
We need 10 more donors to donate 50$ , Share with your friends and Family so we can make a huge difference.

Thank you.
+ Read More
Read a Previous Update