Mastermind Adventures Playspace
$3,575
of $7,000 goal
Raised by
23
people in 7 months
We have some great news to share about Mastermind Adventures ! We have been pouring ourselves into making a business out of our passion for pop culture and games, our love of kids and our belief in the need for community. In order to move forward, we need to raise capital to outfit our beta space and prepare for applying for a loan. We are asking for your support to reach our goal of $7,000.

This details the history of our company and our vision for going forward. We hope you will consider becoming a part of our story.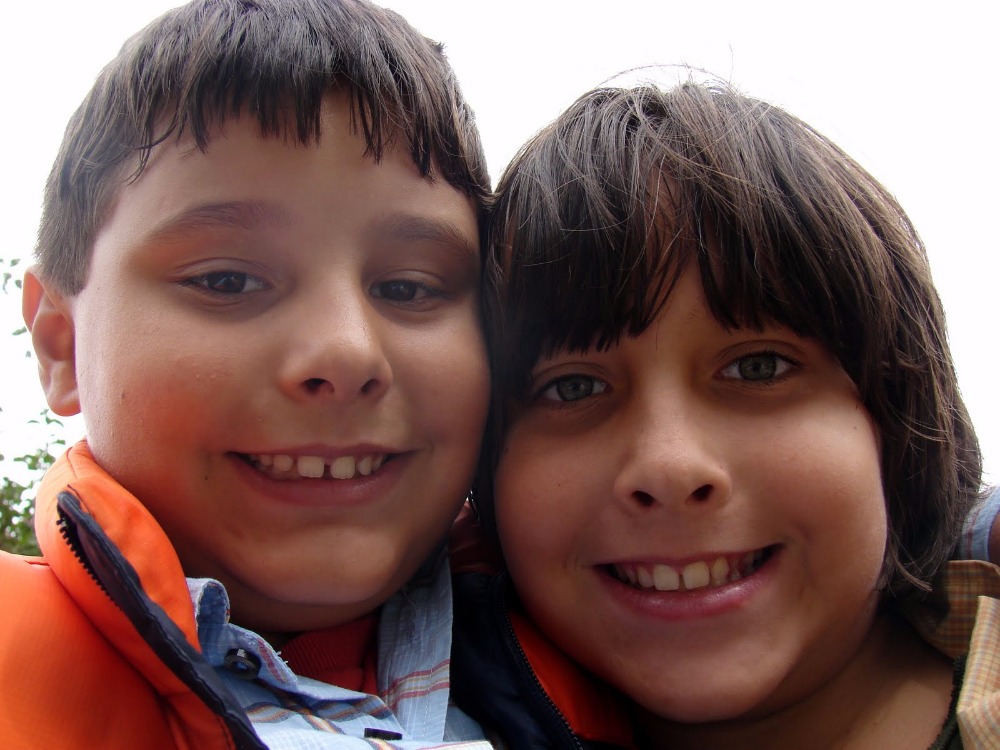 Our kids, Seth & Luke, 2010

Our Beginning
If you don't know our story, it all started with our tabletop games and NERF events that we organized voluntarily in 2010-2013 to give our kids (who were not interested in organized sports) an opportunity to build relationships with other kids and get some exercise.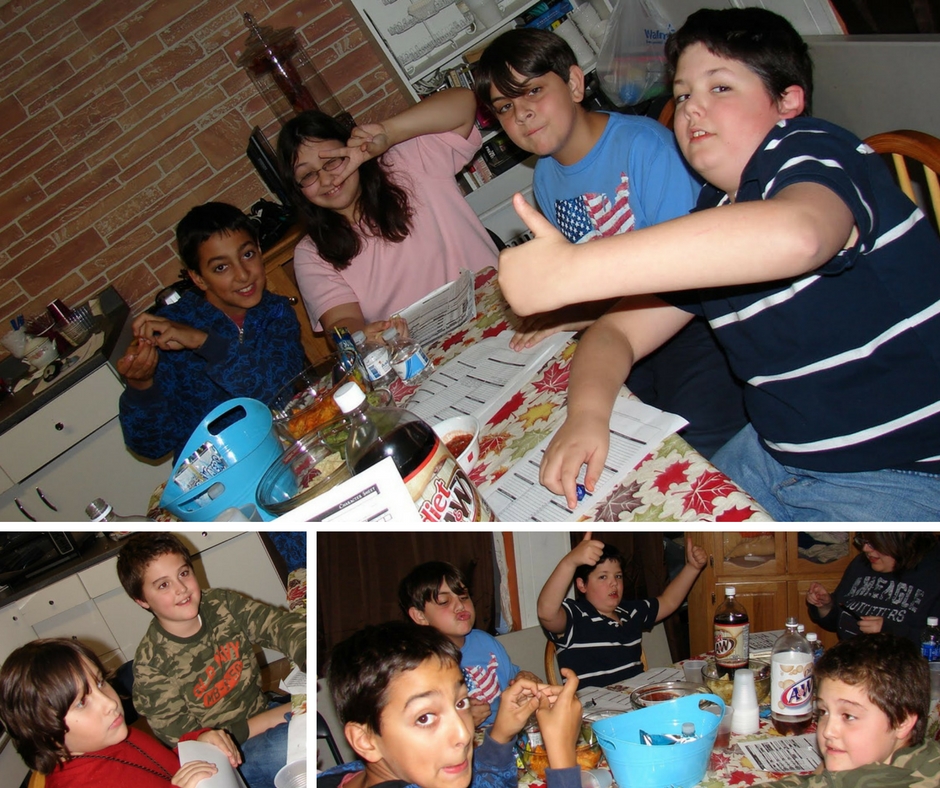 Seth & friends, Callina Game Night, 2010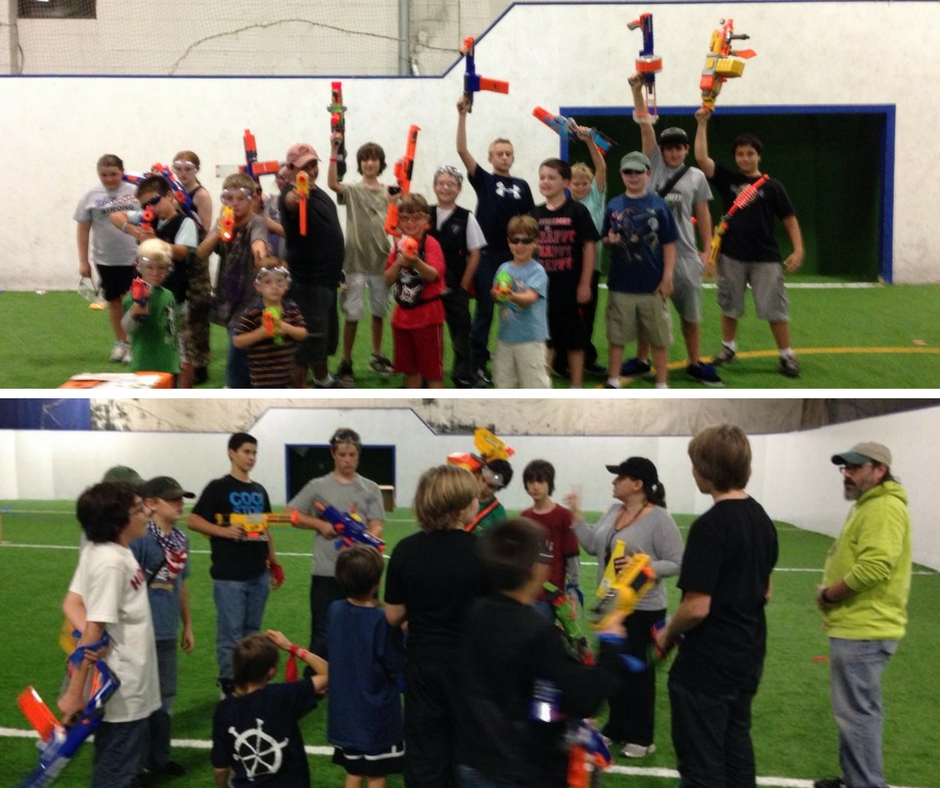 NERF War at Teamworks, 2013

In the Spring of 2015, we organized our first educational role play event, again, as volunteers, inspired by a popular young adult book, Percy Jackson and the Lightning Thief. It was organized like a field day. We hoped to get 20 kids to come, and we ended up with 175. This was our "a-ha" moment - there was a need for this kind of social and imaginative event for kids.


Camp Half Blood, May 2015


Adventures in Entrepreneurship
Last November, we enrolled in a pitch contest with a group called Entrepreneurship for All (EforAll) and won first place for our idea to get kids moving, learning and having fun with our NERF and educational role play events. Many people asked when we would have these events available for adults, and we started to see the potential for Mastermind to grow into a viable business that would set up financial security for us and our kids and offer employment to others.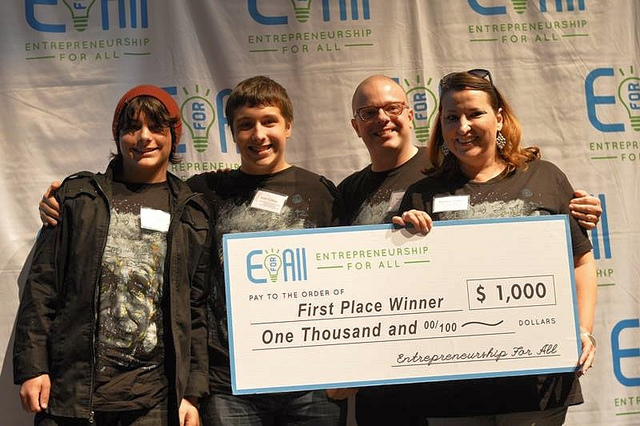 November 2016, Pitch Contest, New Bedford

We decided to enroll in EforAll's accelerator program, and again, won first place out of the 12 who participated for our business idea and the progress that we made over the 12 weeks. We learned that we should offer our events on a smaller scale for libraries, schools and community centers and developed relationships with important key partners, like King Richard's Faire and Education in Action. We were able to define our programs by 3 key factors: problem solving, hands on activities and physical movement.


EforAll Winter Accelerator Program, 2016

What We Have Learned

One of the insights we gained from that program was that our large events were very popular, but not profitable enough to make a full-time business out of running them. We had to have a storefront that we could offer smaller events, like NERF games and birthday parties to create a regular revenue stream for our business.

We had a very successful and busy Summer, and as we started to plan for the Fall, we realized that it was time to look into renting a space for our Fall NERF games. When we compared the cost of renting a space for 4 nights and the cost of renting space in our local mall, we determined that the mall was a better option. We have spent the last several weeks working toward opening the storefront as a Beta space for events, workshops, games, birthday parties and other activities.

See all our past events here

If you'd like to hear more about our journey, here is a recent interview with the Somerset Roundtable local Television Access Program.


In order to make this Beta space a permanent home, we will need to apply for a small business loan. But in order to get the loan, we will need cash in the bank. And that's why we need your help.

Our Impact

We're huge geeks, and when we started out, we just wanted to create a safe and fun choice for our kids to be with friends and get exercise in ways that didn't feel like work. What we discovered was that there are a whole lot of kids and others who enjoy these kinds of games and activities who just want to have fun.

For Masterminds, there are no prerequisites for level of nerd-cred  to pick up a NERF Blaster or foam sword and get in the action or jump in and enjoy some tabletop games and RPGs. We are trying to take the most fun parts of these otherwise ultra-geeky activities and make them accessible to anyone (yes, even non-geeks!)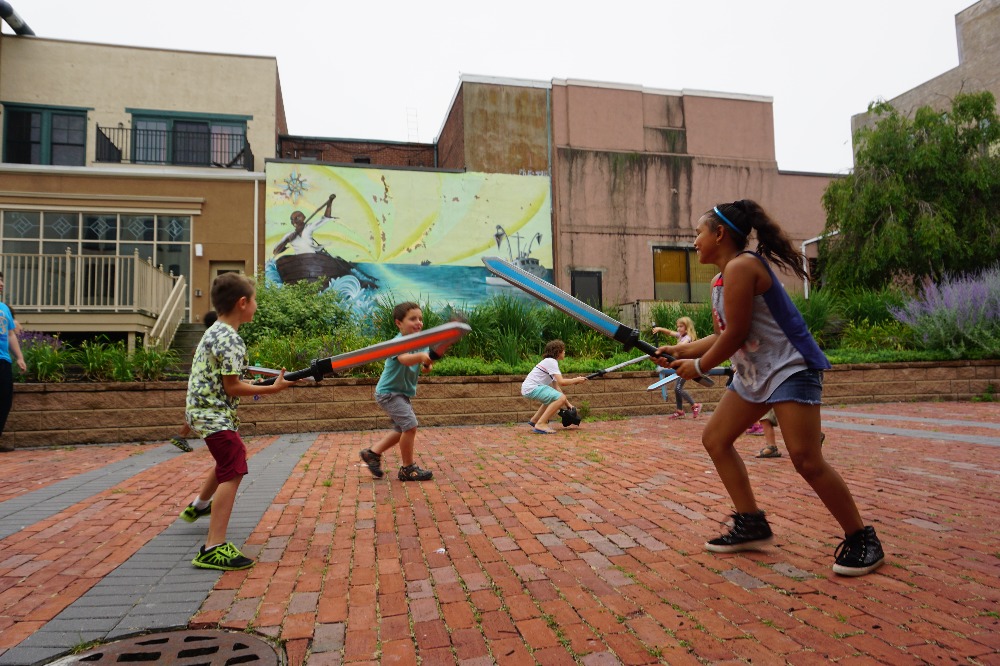 Here's what some of our customers, educators and librarians have to say:

Parents

"Problem solving, communication, social skills, AND it's not team sports.  We need a venue for kids that aren't into the mainstream!!" -Kerri C


"These events get kids thinking and working together to solve problems and overcome obstacles in such creative ways. My son has attended a number of your events and each time he has left looking forward to the next." - Lynore M


"The creativity that Mastermind Adventures brings to all of their events is unparalleled. Most important to me, they treat the children with kindness and respect while ensuring a safe, fun and educational experience. I can say without any hesitation, that my children's safety is the utmost priority. I am always impressed with the level of professionalism, detail and depth of communication they never fail to provide." - Melissa D.


"...your programs provide a spectacular service for our family and our community. I recommend you wherever I go, and am forever grateful that you do what you do. Keep up the amazing work, Mastermind!!" - Megan L.




Educators

"In all of my roles as an educator, I have found that the most important element of education is summed up in one word: creativity. In this day and age, memorization from a textbook is not sufficient for our students; teaching to one learning style will not prepare our kids to learn, mature, and thrive in their young lives. Mastermind Adventures is a program that understands this need for creativity in a child's life, and has done amazing things to strengthen the desire to question, to delve deeper, and to be insatiable about learning." - Stephanie C., Educator


"Many of lessons multi curricular and multimodal. These lessons are designed to encourage students to "think outside of the box". Students are put in situations where they have to display team work, cooperation, and attention to detail. Much of work done at mastermind adventures encourages students to focus in the STEM fields. " - Llolyd L., Educator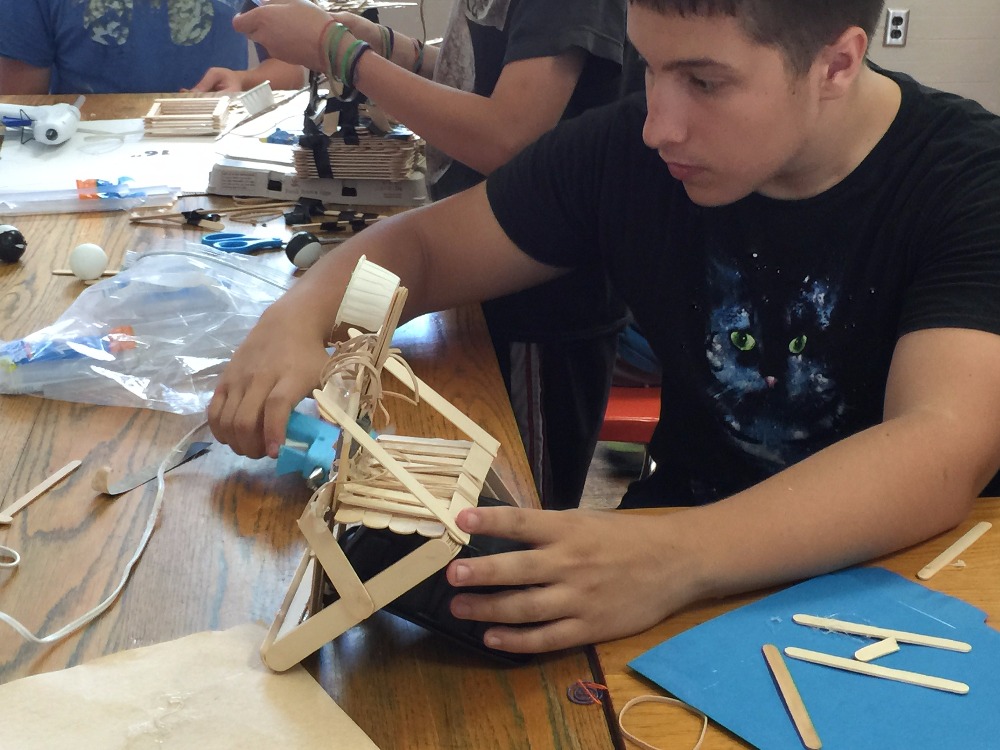 Librarians

"I was so impressed with how she and her staff ran the logistics of the overall program, the individual events, and importantly, how they interacted with my teens. They were respectful, fun, and seemed to genuinely like teenagers ­ which, as a YA librarian, is so important to me in a presenter!" - Allison B., Beverly


"Mastermind Adventures offers educational learning as well as social interaction and fun to all their participants. They combine problem solving, critical thinking and cooperation in their game and activities." Chris M., Somerset
Mastermind Adventures in the media


Our Vision

Live Action Games, like NERF (Battle Sports)

The Mastermind Adventures storefront will offer NERF Meetups throughout the winter. These will no longer be limited to kids - we can now offer these games to adults, families or as a birthday party theme. We also offer other types of alternative sports like archery tag, black light dodgeball, Quidditch and Troll Ball (played with foam swords). We will have both drop-in games or the option for people to reserve private games or parties. There are a number of NERF Game spaces popping up across the Country. Here are some examples:

Battlezone Arena, Arizona
New York Dart Zone, New York
Detroit Dart Club, Michigan

Although we offer other kinds of games alongside NERF, the success of this model makes us confident that we will be able to sustain the business by offering these games. The location we are renting at the Swansea Mall is 9,000 square feet (Video of inside of storefront ). It is enough room to have 2 game arenas that can offer NERF games and other alternative sports, or birthday party space.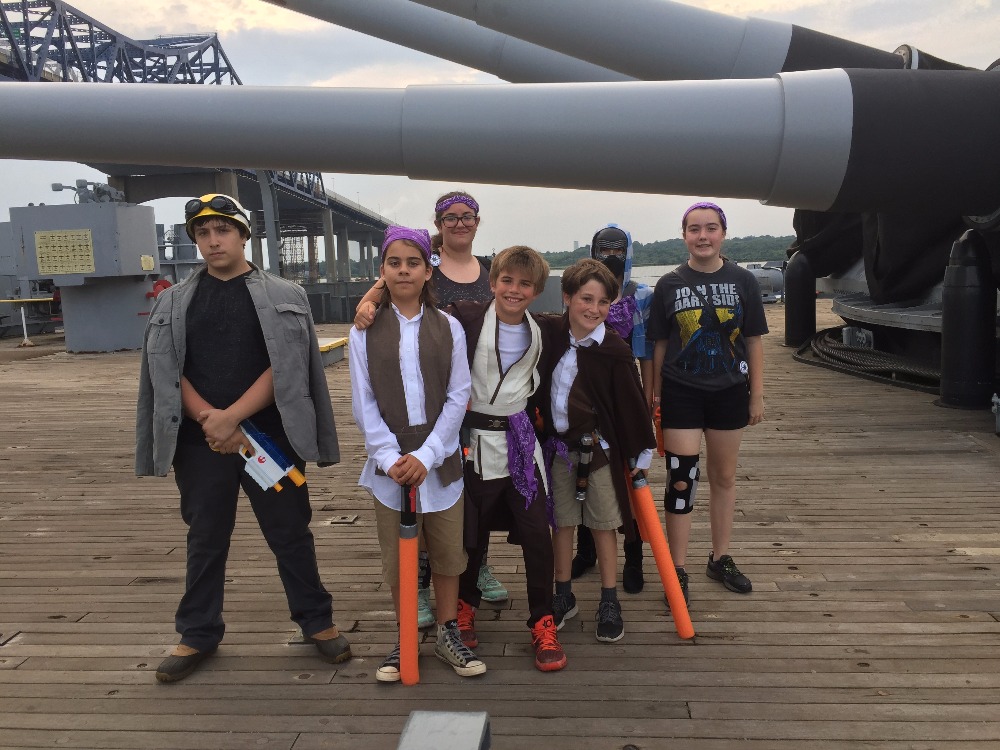 Tabletop Game Space

In addition to these active games, we want to offer a board game playspace. Tabletop game meetups and instruction has been a big part of what we have always done. We have regularly hosted board game celebrations at our local library, like Tabletop Day, and offer programs to libraries, community centers and schools in tabletop role playing games like Pathfinder and FATE.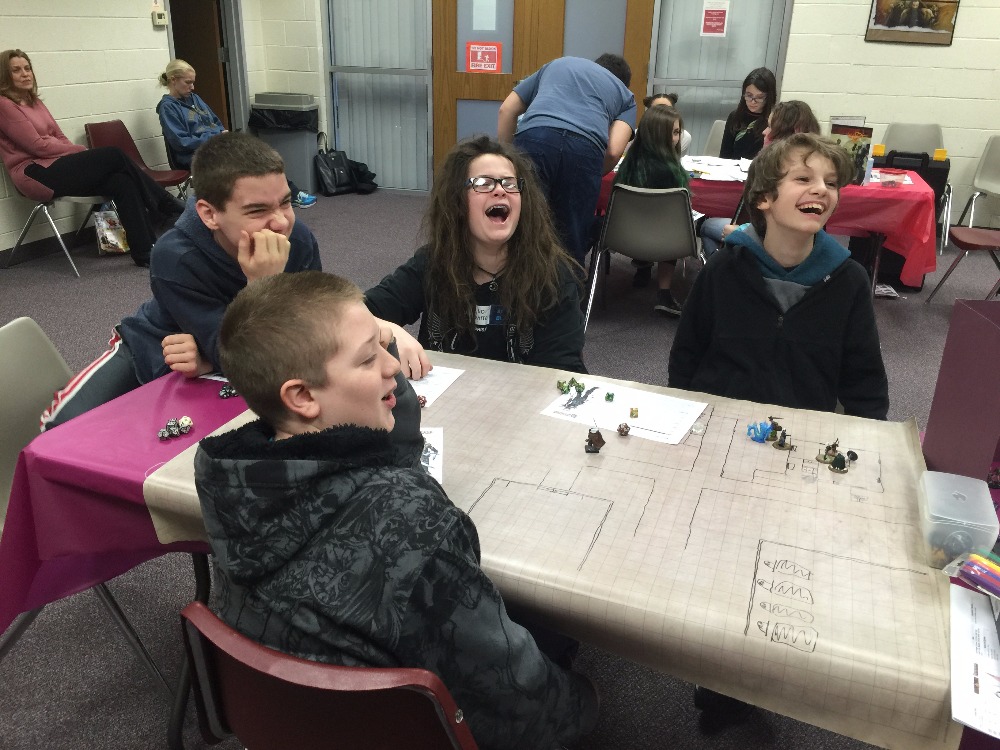 Board game cafes are also gaining in popularity. The model is similar to our other services. People pay a fee to spend time in the space and use the games we have available. In an age where people can purchase games online cheaper than they can in a storefront, this service model is a great way to create another revenue stream and also build a local community. Here are some examples:

Knight Moves Cafe, Boston
Uncommons, New York
Cloak and Blaster, Florida

Having this kind of space available will allow for us to offer trivia nights, game teaches and other ways to create regular customers and bring people into our space.

We will continue to develop options for businesses, offer off-site mini programs and a few large-scale events each year, but these additional revenue streams will make us more profitable and help us develop a model for franchising.

If you'd like to see more of the kind of activities and events we have offered, please see our Youtube Channel or Facebook Page.




At Present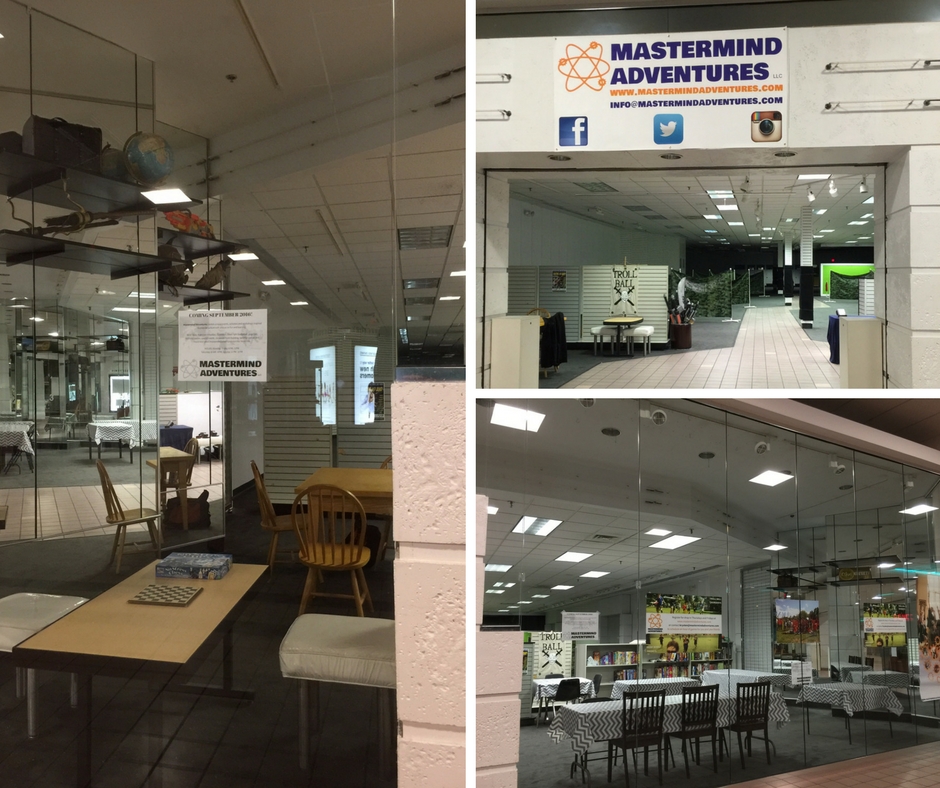 Right now, we have a BETA space at the Swansea Mall in Swansea, MA that has a small board game area and 2 large arenas for NERF and other games and birthday parties. We have borrowed furniture and are using our starting materials to get us started. But we only have a temporary lease. We'd like to make this space a more permanent home, and in order to do that we will need a loan to fill out our board game selection, purchase equipment and give us financial security through our growth phase.

What We Need

In order to move forward, we need $7,000.  All donations will be used directly for the purpose of supporting Mastermind Adventures in our effort to get a loan to fulfill our vision and grow our business.

If you would prefer to donate offline, please mail us a check to Mastermind Adventures 1 Slade Street Somerset, MA 02725.

We thank you in advance for your support! We could not have made it this far without the help of all of you.

The Adventure Continues

We've certainly come a long way since 2010. Our boys are growing up and have become an integral part of the business itself, helping lead activities and games and giving us continuous feedback about the direction they want to see the company go. I hope we have instilled in them the perseverance to go after their own dreams and the seed of possibilty that even crazy dreams can come true. 


Callina Family Now

We've also had the opportunity to work with the best people ever as Lead Masterminds, and lots of others who we can't fit all on this page, but we are grateful to everyone who has been a part of our growing adventure.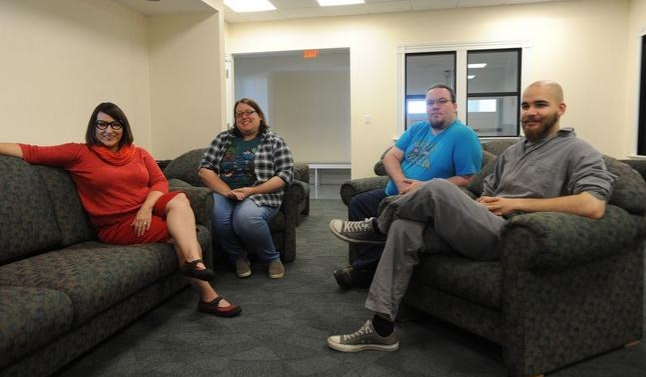 The Mastermind Squad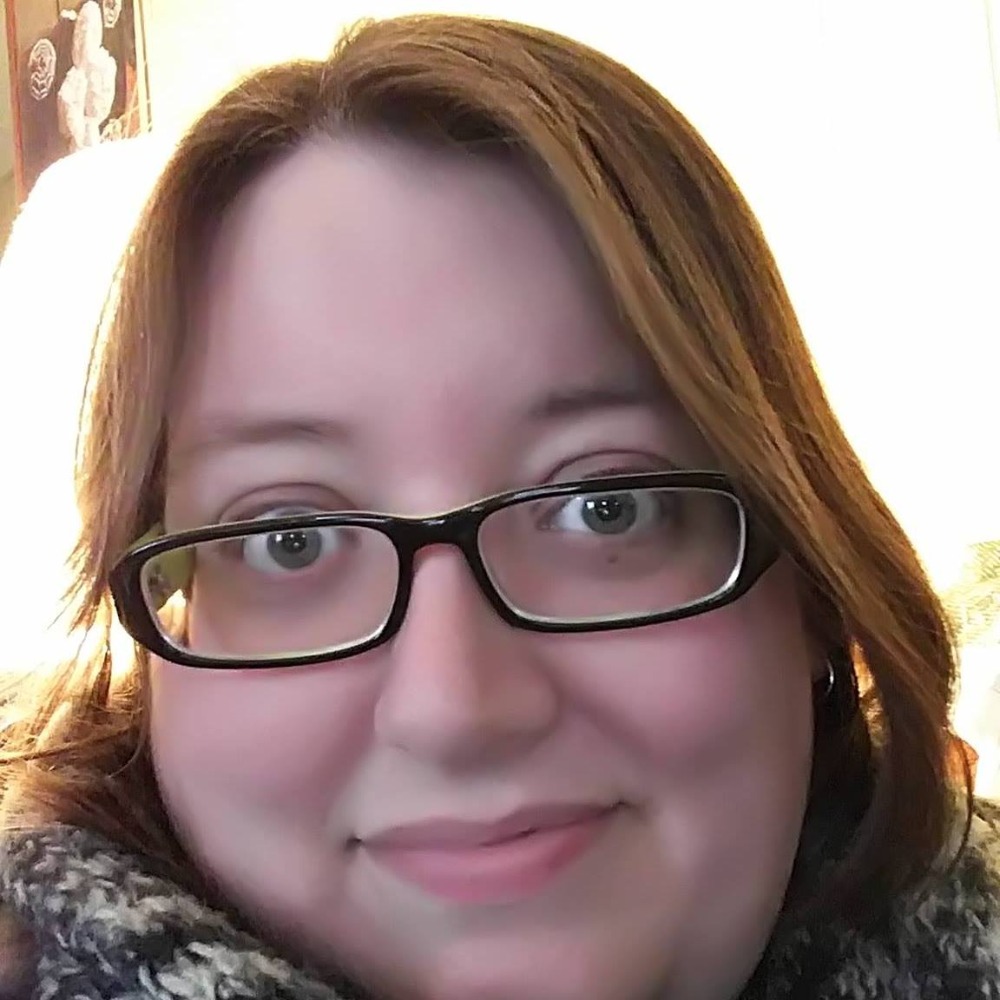 Ally Lynch, Master of Lore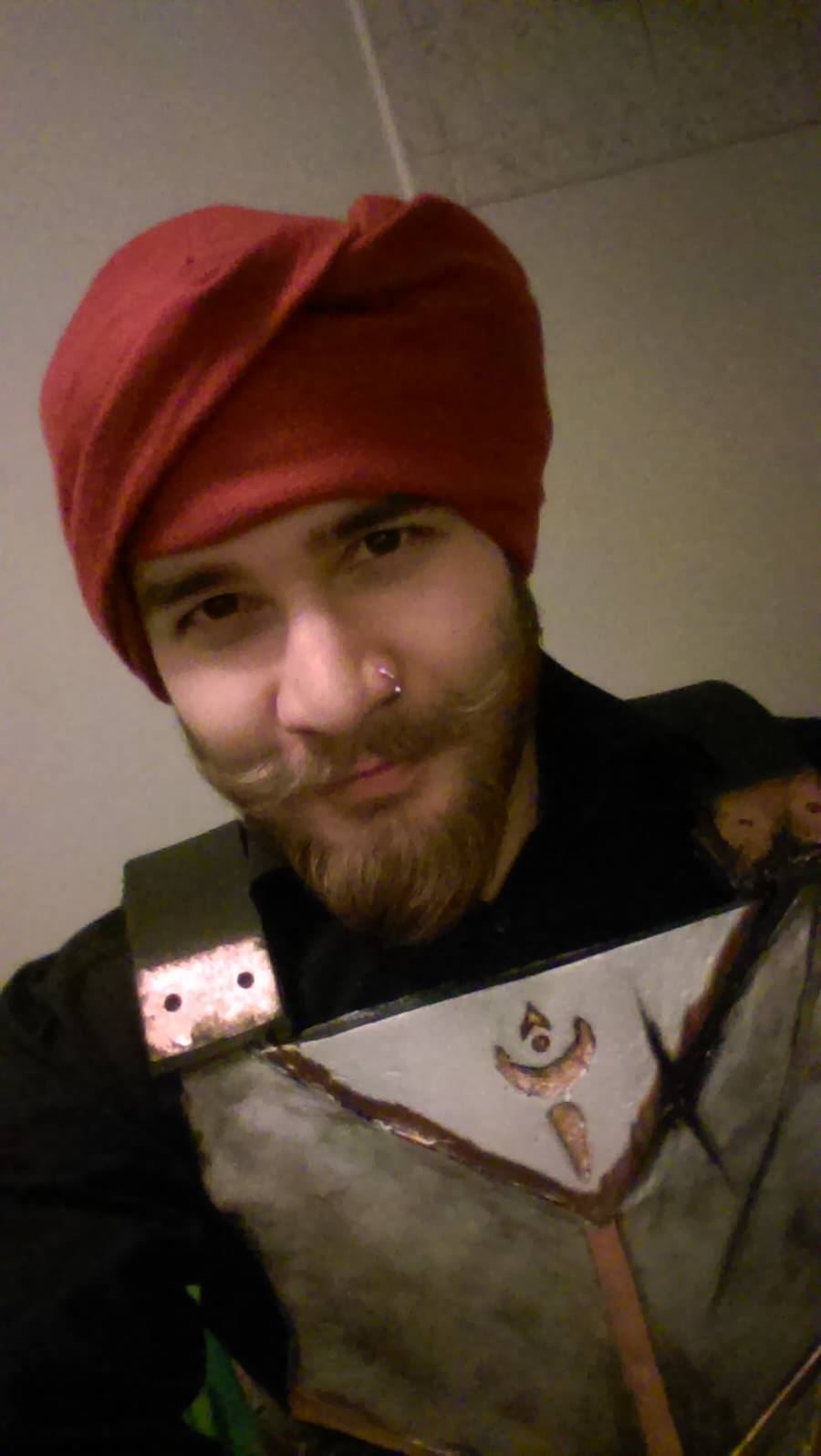 Zac Keith, Resident Supervillian and Master of Game


BETA Pricing for 2016
Public Events

Battle Sports Drop In (Mastermind Planned events, Thursdays & Fridays) $10 (Members, free)

Tabletop Drop In $5 kids $7 adults (Members Free)

Live Action events - $40-$50 (Members get $5 discount)

Classes / Workshops/BETA Events /Other $15 (Members get $5 discount)

Private Events

Battle Sports Private Hour $100 for up to 10 participants, $12 each additional

Birthday Parties $250 for 2 hours for up to 15 individuals, additional hour for $50 (requires $50 deposit, includes paper goods, printable invitation, Mastermind Tshirt)

Monthly Memberships

Individual Membership $50/month includes all drop-in events, all access to tabletop playspace and discount on private events live action events and special events

Couples Membership $70/month includes all drop-in events for 2, all access to tabletop playspace and discount on private events including birthday parties and live action events and special events

Family Membership $100/month for 4 family members includes all drop-in events, all access to tabletop playspace and discount on private events including birthday parties and live action events and special events

+1 Membership $20/month (add on membership to any base membership, includes all benefits)
+ Read More
Be the first to leave a comment on this campaign.