Mitchell Needs a Heart transplant
$35,209
of $50,000 goal
Raised by
280
people in 42 months
I am writing this on behave of the Mielnik family.
Mitchell is one of a kind, amazing, goofy, tall (6'2"), loving, funny and lives and breathes hockey! He is loved my so many friends on and off the ice. Everyone who has ever played with him has remained a friend even when teams change. His hockey family is vast mainly because he's a great kid to be around. Same with his school (Hume Fogge) and church family. More importantly Mitchell is the light of his parents eyes and idolized by his younger brother, Carson.
A week ago, Mitchell was on the ice trying out for the Nashville Junior Predators and he made the team . Three days later he was at Vanderbilt Hospital fighting for his life. His heart had been attacked by a virus which looks like saved his life, exposing a birth defect that was otherwise not known. His kidneys and liver were damaged. They have him on a machine (ECMO)that does the work for his heart. For days it has been a wait and see game to give his organs time to regenerate. If you know Tara (mom) she likes to be a bit in control so waiting has been a nightmare. His organs are slowly improving. Mitch will have surgery sometime this week to implant what Tara calls, Ironman, a mechanical cardiac support machine. Once his kidneys and liver have healed and hopefully start working at capacity, Mitchell will be put on the heart transplant list. This is his only hope as the doctors have deemed his heart 100% useless.
As you can imagine, the medical bills are going to be astronomical to say the least. Any donation you are able to make WILL help this family. They have a long, long road ahead of them. Mike, Tara, Mitchell and Carson are so humbled by all the prayers from friends and those they've never met. Please continue to pray for this family and give as you feel called.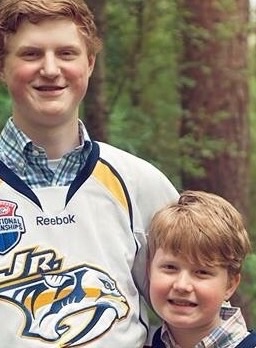 + Read More