574
5
Mission: Saving Amber
$78,075
of $85,000 goal
Raised by
573
people in 1 month
Dear Friends and Family,  
 This has been a humbling experience and it's hard to be vulnerable. I'll try to summarize this long, life altering journey as best I can.  In 2011, I was diagnosed with Neurological Lyme disease.  I apologize that I have not been able to keep everyone in the loop.  I am not particularly good with social media and this has been very hard to talk about.  
 It started with small symptoms in 2006 (after tick exposure during a trip to Mississippi to help with Hurricane Katrina cleanup,) but now has progressed to severe weakness, walking disability, brain fog and blurred vision. I struggle to cross a room, sometimes finding myself stuck on the floor. I am very much housebound. I can't drive. Most days I have hours of weakness where even my arms and hands become affected.  I have trouble writing my name, using a fork, and many times am too weak to control my arms to put my hair in a ponytail. While these are my most oppressive symptoms, the laundry list of symptoms is great. Four years ago, it took me out of my dream job of animating at Pixar. To have to let go of something I worked so hard for along with a large part of my identity has also been difficult to say the least.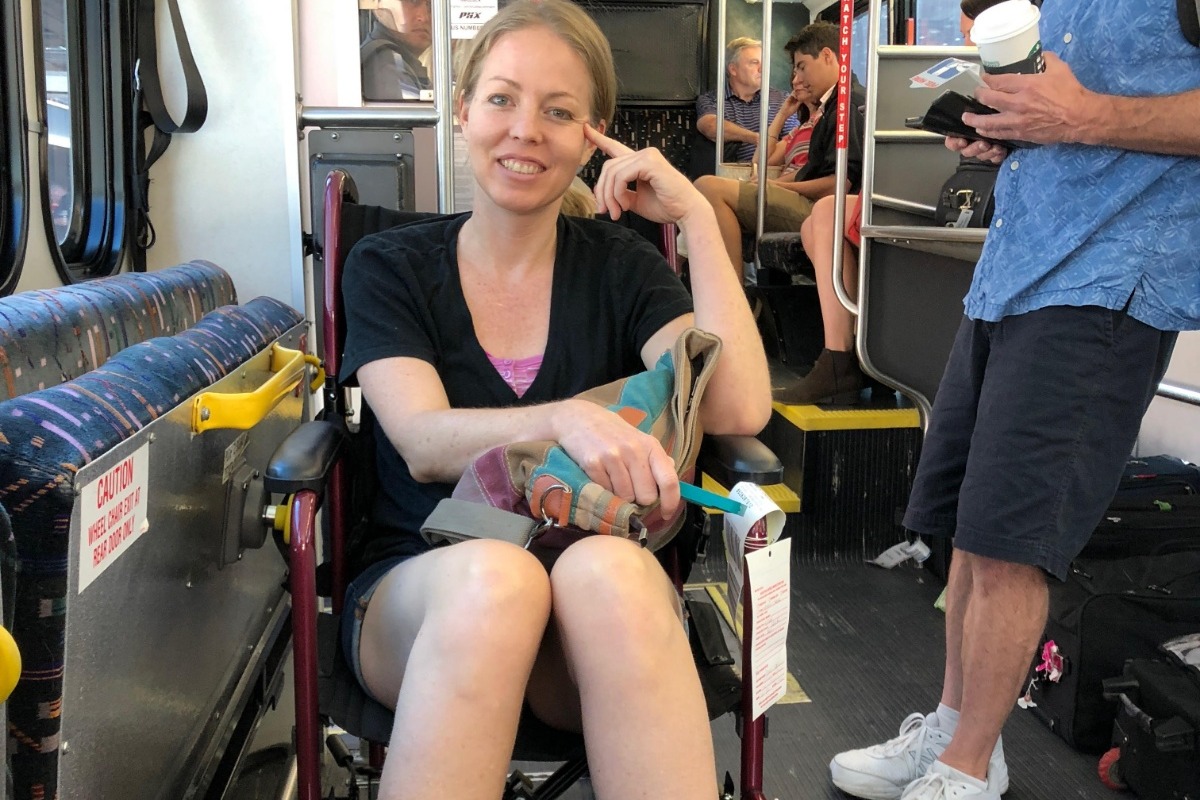 Asher, my son, says, "I wish my mom was not sick anymore and I wish for no one to ever get sick in the world." He is such a sweet boy -- it breaks my heart when I hear him use every birthday wish and every penny thrown into the fountain…  My heart aches because I want to be a good mom, and a good wife, and a positive part of the community. This has taken a real toll on my family. Luke has been an amazing partner through this struggle.  He has taken on parenthood, being our provider and my caregiver all by himself, which is lonely.  I can see how taxing it is on him and I am devastated to be so helpless as I watch him struggle often, especially emotionally, to take care of me and Asher. I want to be a mom that can share experiences with my son and husband like go to the park, go to the library, go hiking, and cook meals for my family again. I want to live to see Asher into young adulthood.
 Those of you who have witnessed my life more closely know I have worked very hard to maintain my health and have tried many treatments both conventional and radically out of the box.  I now find myself at a pivotal place. I need to seek intensive treatment. I have been reluctant to go this route due to cost and it being more invasive, but I've run out of options. The consequences of me not seeking treatment leave me going down a dim path of neurological decline.
 I am asking for your generosity to help me get this intensive treatment. I will be going to a facility out of state that is well known for treating Lyme this summer 2019. The treatment is demanding but they say I have a chance and real hope to recover. They have treated cases like mine many times before.  I will be doing IVs for many hours per day, 5 days a week, for 3 to 4 months. I will also be receiving many supportive therapies, bi-weekly dr. appointments, medications, medical testing, and supplements. The cost is approximately adding up to 80,000-120,000K in total depending on length of treatment, and there are no guarantees that insurance will cover anything as we have learned over the years. Our out-of-pocket expenses have been in the tens of thousands of dollars.  
 If there's any amount you can donate, I will be forever grateful and will do anything in my power to return the favor.  My great hope is that I will be well again and able to pay it forward.  I would love to help people get to where they want to go -- whether it means conquering a health struggle or learning something to do with art or animation -- I will be there to aide in any way I can.  
 If you can not support me monetarily, I hope you can support me in your thoughts or prayers.  It would mean so much to me that you would hold in your mind a vision of me healthy, strong, and active. Whether it be walking or dancing or doing anything...I  think this is powerful!
This is bootcamp for Lyme disease.  God willing I will WALK out of that place strong!
Again, anything you can give will be forever appreciated and hope and pray that I will be able to show my gratitude to you!
Sincerely with love,
Amber
https://www.lymedisease.org/lyme-basics/lyme-disease/about-lyme/
https://www.ncbi.nlm.nih.gov/pubmed/2682960
#Lyme#mom#healing
+ Read More
Update 2
17 days ago
Share
Dear Friends and Family,
The Martorelli's have relocated this week and I have completed my first week at the treatment center. I have been overwhelmed this first week. There has been lots to take in, to do, and IVs every day. I am trying to settle into a routine....it may take another 2 weeks for me to feel that. I want to thank you again for your support and encouraging words! I could not do this without the support! And also our families helping us along with meals and helping hands! And my husband who is amazing rock!...if you think of it give him a shout out! The treatment center is big and well organized and unfortunately filled with people from around the world with Neuro-Lyme. We met people from Australia, Canada, and all over the US. Next week I have some big stuff...a PET scan and port placement. All thoughts and prayers are appreciated! Wishing everyone a good start to the summer! -Amber
+ Read More
Update 1
1 month ago
Share
Hello Friends,
I am overwhelmed with the generosity and support from everyone. I want to THANK YOU! from the depth of my heart! I feel so loved and supported! I am truly honored to be a part of this community. I am feeling very encouraged for my healing, but also just seeing the community come together like this is a powerful and positive happening that will stay with me for the rest of my life! (and I hope it encourages others like this too.)
+ Read More
Read a Previous Update