Milingimbi Sustainability Project
$7,065
of $40k goal
Raised by
62
people in 8 months
'We need an engine for our boat and a second hand car to tow it so we can access our country for the sustainable harvest of natural materials that we use to make art works and run our ceremonies.'
Milingimbi is a small island off the north-east Arnhem Land coast about 450km to the east of Darwin in the tropical top end of the Northern Territory.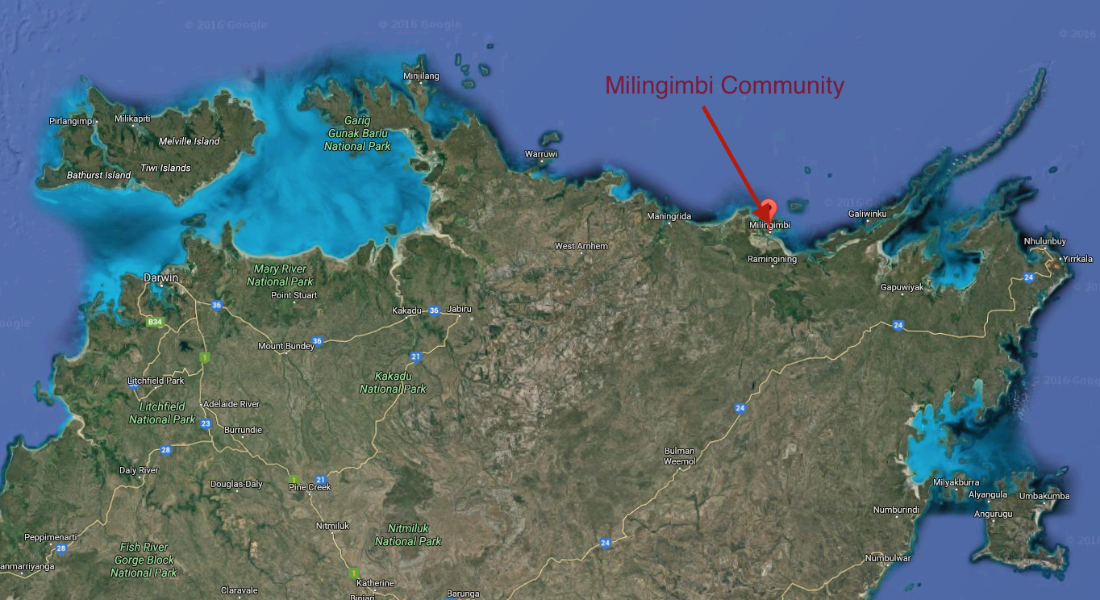 The community was established as a mission 1923. It comprises Yolngu (Aboriginal people from north east Arnhem Land) from about 16 local language groups for whom ceremonial law and traditional practice is a primary daily imperative. Yolngu make Bunggul (ceremony)  regularly (often daily or weekly) for themselves and the health of country, not just for an audience. Below Milingimbi Art and Culture Chairman Mr Joe Dhamanydji leads a Gupapuyngu Clan Bunggul.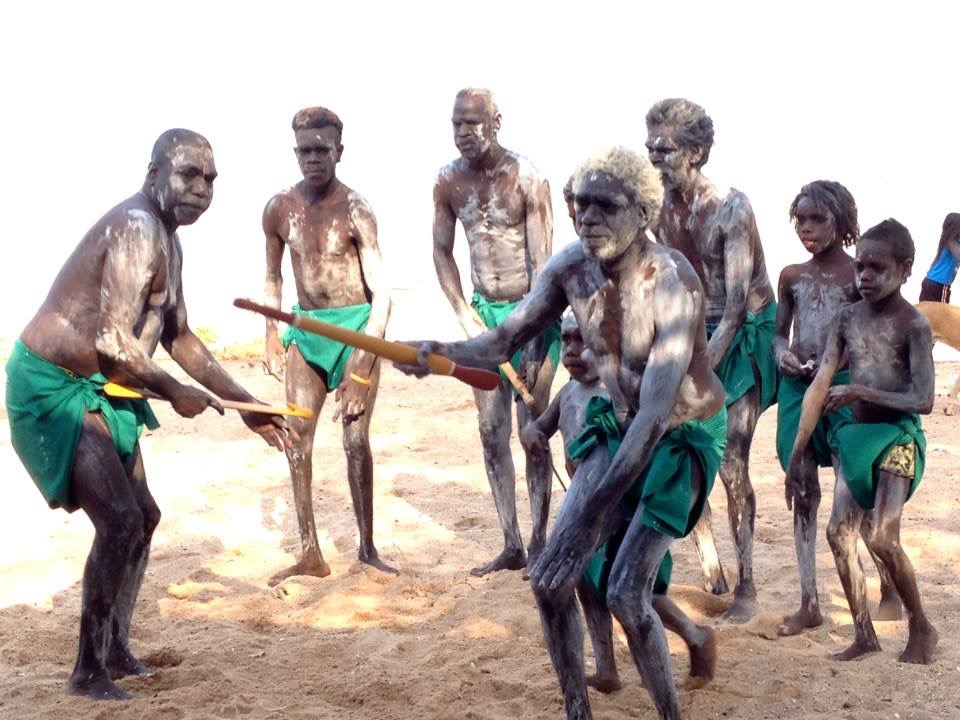 Our art centre supports Yolngu to practice their culture and to bring Yolngu culture to the world. The Island was hit by a big cyclone a couple of years ago and it is now hard to find trees on this island that are not broken to get our bark and other materials from. We want to let the bush grow back healthily here and not put it under stress.

We need to order our engine and vehicle before the rain makes the bark get soft and ready to harvest at the end of the year.
Milingimbi Art Centre
 (below)
Milingimbi has a rich history of art making grounded in the use of natural materials. We are represented in large institutions all over the world including the British Museum, the Smithsonian and National gallery of Australia.
We need to access more places to harvest our art making materials. We don't want to put too much stress on the natural resources here on this small island. We also want to be able to support our families who choose to live on their traditional homelands for a happy and healthy life by picking up their art works to sell them at the art centre and at exhibition.
Below is a map that shows you where we live, our service area, the homelands we support and the areas we want to access for harvesting materials.
We have a 6 metre Dhingy but need an engine and car to tow our boat so we can access our country for the sustainable harvest of natural materials such as:
Ngaku (eucalyptus bark) below
 ..which is straightened over a 'cool' fire and used as a painting surface with locally harvested ochre paint.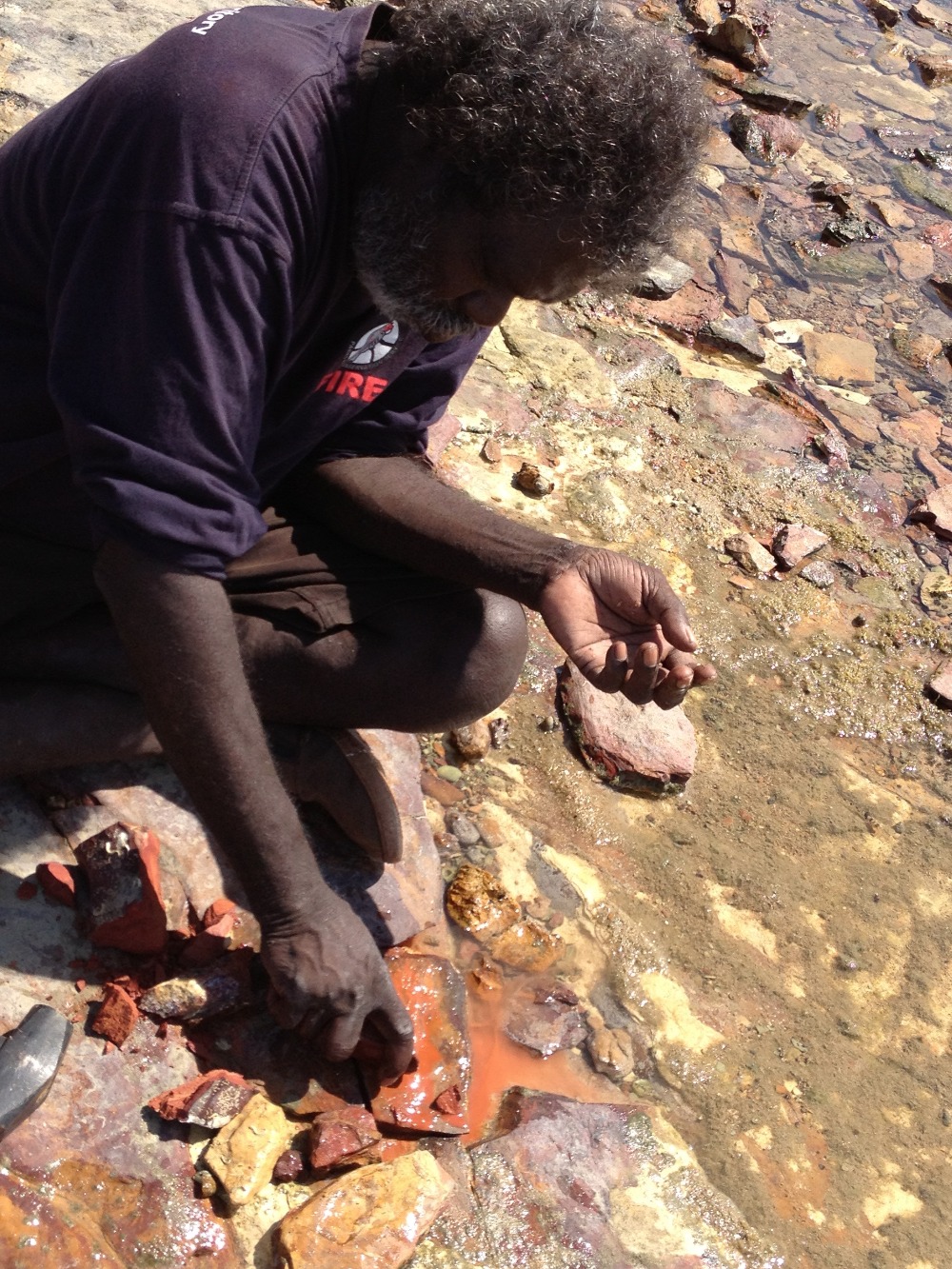 Raymond Bulambula harvesting ochre (above) and one of his bark paintings (below).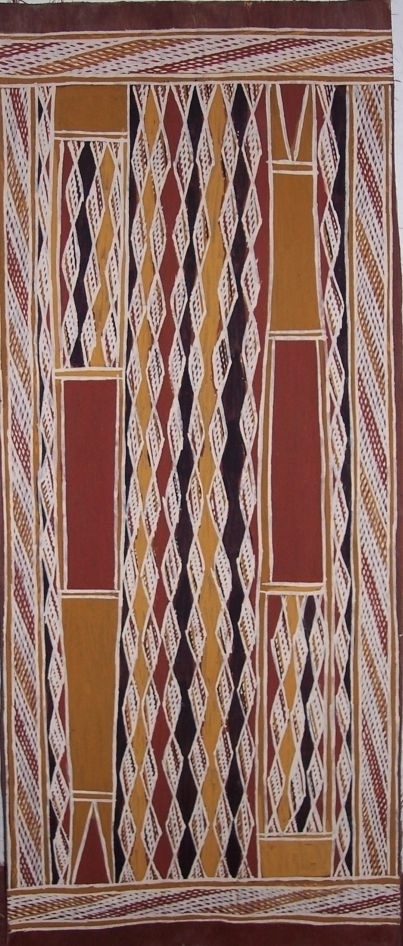 Larrakitj (memorial poles) and Yidaki (didgeridoo) from hollow eucalyptus trees (below).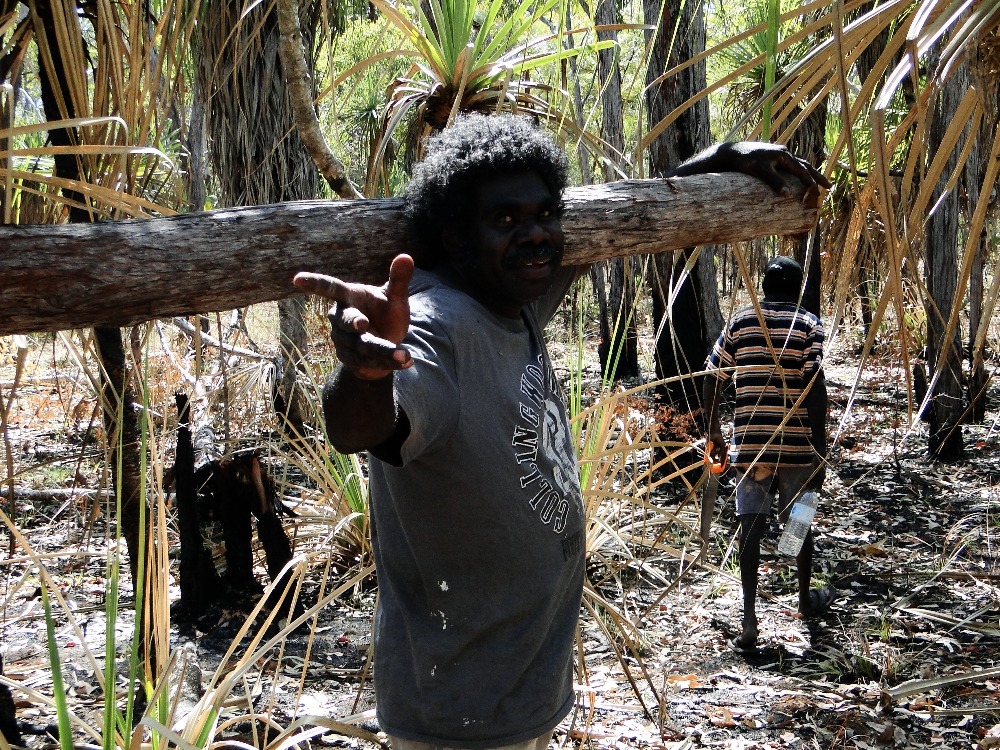 Jack Roy harvesting Larrakitj (above) Wobulkarra Larrakitj (below)
Gungga (pandanus leaf) used for weaving Bathi (baskets, dilly bags), Gaynbu (mats) and Daku (fish traps), often dyed using natural materials from local plants.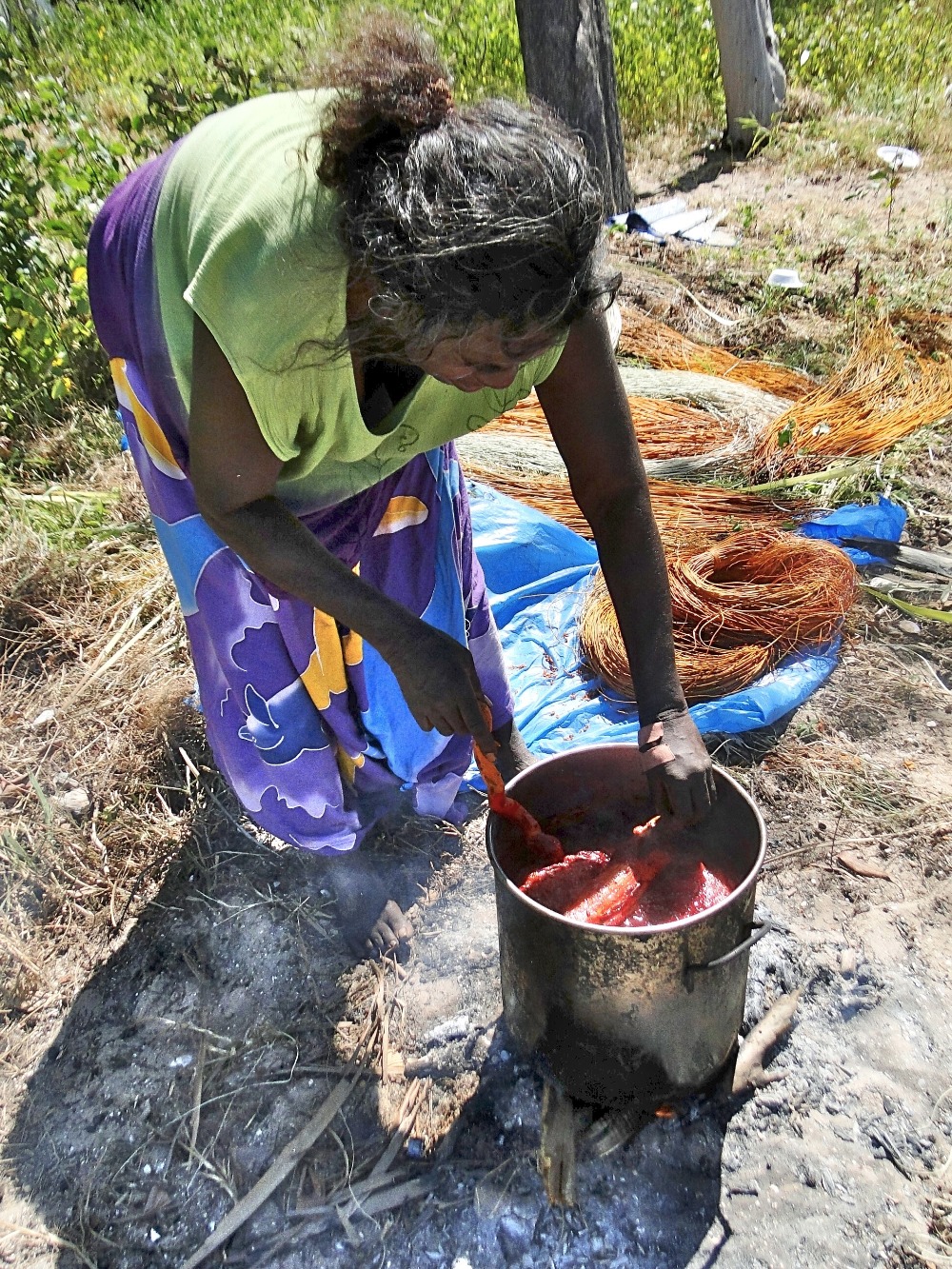 Margaret Rarru dying Gungga (above) and with a completed Yothu Bathi Mul (below).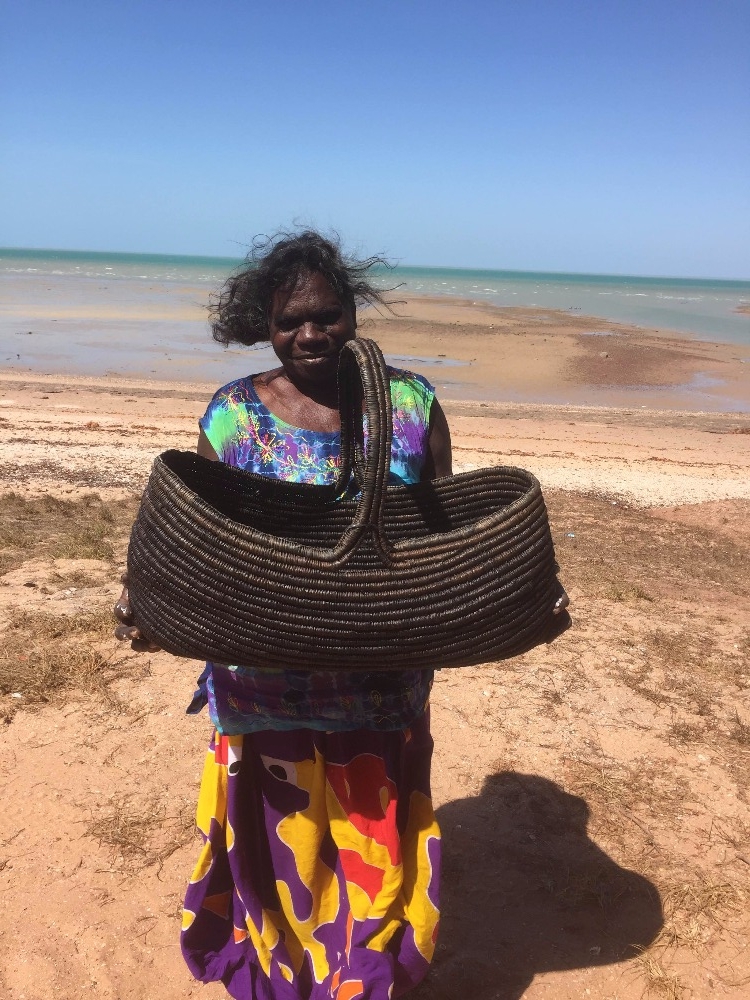 Balgurr (bush string) used for Dilly bag handles (below)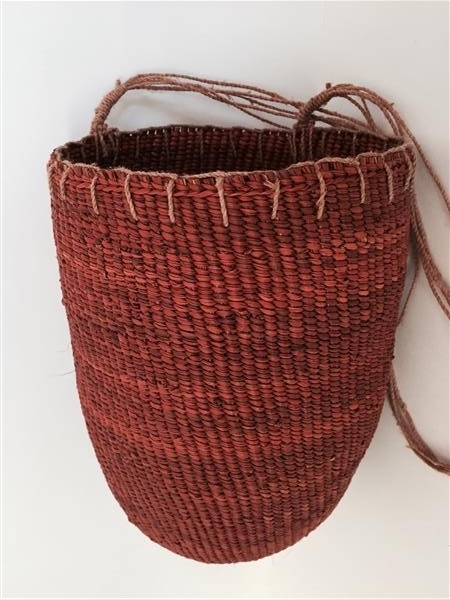 Milarr (jungle vine) for salt water fish traps (below)
Darpa (wood), Balgurr (string)  for Bunumbirr (morning star poles). Alfred Walpay with Guriyindi Bunumbirr (below).
Gulu (carvings). Below 'Murayana Mokuy Guku' by George Milaypuma. 
If you want to see more about our harvesting techniques, have a look at these links to movies.
1
The film below was made by our peak body at an event called 'Harvesting Traditional Knowledge' which  brought traditional practitioners and conservators from big institutions together to talk about looking after art works made from natural materials. It took place at Buku Larrnggay in Yirrkala to our east. Ruth Nalmakara, a senior artist from here speaks in the movie. Thanks to
ANKAAA
and
Buku
 for letting us use the video that they made.

 ANKAAA Harvesting Traditional Knowledge video (bark)
2
Lily Roy, traditional owner of Milingimbi and artist Regina Wilson from
Durrmu Arts
, Pepimenarti (to the west of Darwin) met as co-board members of
ANKAAA
 . Lily and Regina worked together to bring back the making of Angidjadjiya (fish trap) to Pepimenarti.
Lily Roy (Milingimbi traditional owner) sharing her knowledge
3
Creative Cowboy Films
went to Langarra homeland to talk to Garrawurra Ladies about their arts practice. We support these ladies and the residents of Langarra by promoting and selling their work.
Ruth Nalmakarra, Helen Ganalmirrawuy and Margaret Rarru talk about their weaving
We would like to gift an art work to the top 3 donors to our project.
The members of the Milingimbi Art and Culture Aboriginal Corporation will be very happy if you support us to sustainably harvest our natural materials so we can continue to look after the health of our countries, our ceremonies, our languages and our families.
You can find out more about us on 
our facebook page
+ Read More
Update 1
Posted by Christopher Durkin
7 months ago
Share
Thanks all for your generous, thoughtful donations.

We are now approaching the $9,900 needed for our new boat engine. Please continue to share our campaign in your networks!


+ Read More
Be the first to leave a comment on this campaign.