Mike Rothman Support Fund
$17,131
of $10,000 goal
Raised by
238
people in 34 months
Mike Rothman is one of the most kind, caring, energetic and hard working people I have ever met in my life. For that, I am beyond fortunate to not only know him but also to have the privilege of calling him my uncle. Since 1997, he's devoted his time to the craft of pretzel making. His passion for pretzels would later serve as the foundation for Skippy's, a popular restaurant in downtown Winston-Salem, North Carolina that features hot dogs and sandwiches served on freshly baked pretzel rolls. To Mike, Skippy's success was never measured by any monetary value, but by the vibe and community that he was able to create through the restaurant.
Sadly, Skippy's has been closed for just over a month as Mike has been in the hospital. On February 25, 2016, Mike went to the emergency department where they found a tumor in his brain. After biopsy and removal, Mike was given the life-altering diagnosis of having glioblastoma, a form of brain cancer. In addition to this heart breaking news, the surgery left Mike with mobility deficits on his left side. During his time in the hospital, he's been working incredibly hard with the rehabilitation staff and has already achieved major milestones on the road to recovery; however, he's not ready or able to go home at this time and will need additional rehabilitation and care at a facility that has yet to be determined. He will also be receiving treatment for glioblastoma that will begin sometime in the near future. As the medical expenses are anticipated to be fairly high, this page is being set up as a fund to help offset the cost of Mike's care and anything he may need in the foreseeable future.
Despite everything mentioned above, Mike has maintained his goofy sense of humor and positive attitude. His strength during this difficult time is nothing short of inspirational. For those of you who are friends of Mike, are one of the people who have liked Skippy's on Facebook, or have somehow found your way to this page I thank you from the bottom of my heart. You all have been so supportive of Mike and Skippy's over the years, but especially now through your comments, cards, gifts and visits. I can't begin to tell you how much everything means to Mike and everyone who loves Mike. Thank you all for your continued thoughts and support. Between here and the Skippy's Facebook page we'll be sure to keep you all updated.
-Marissa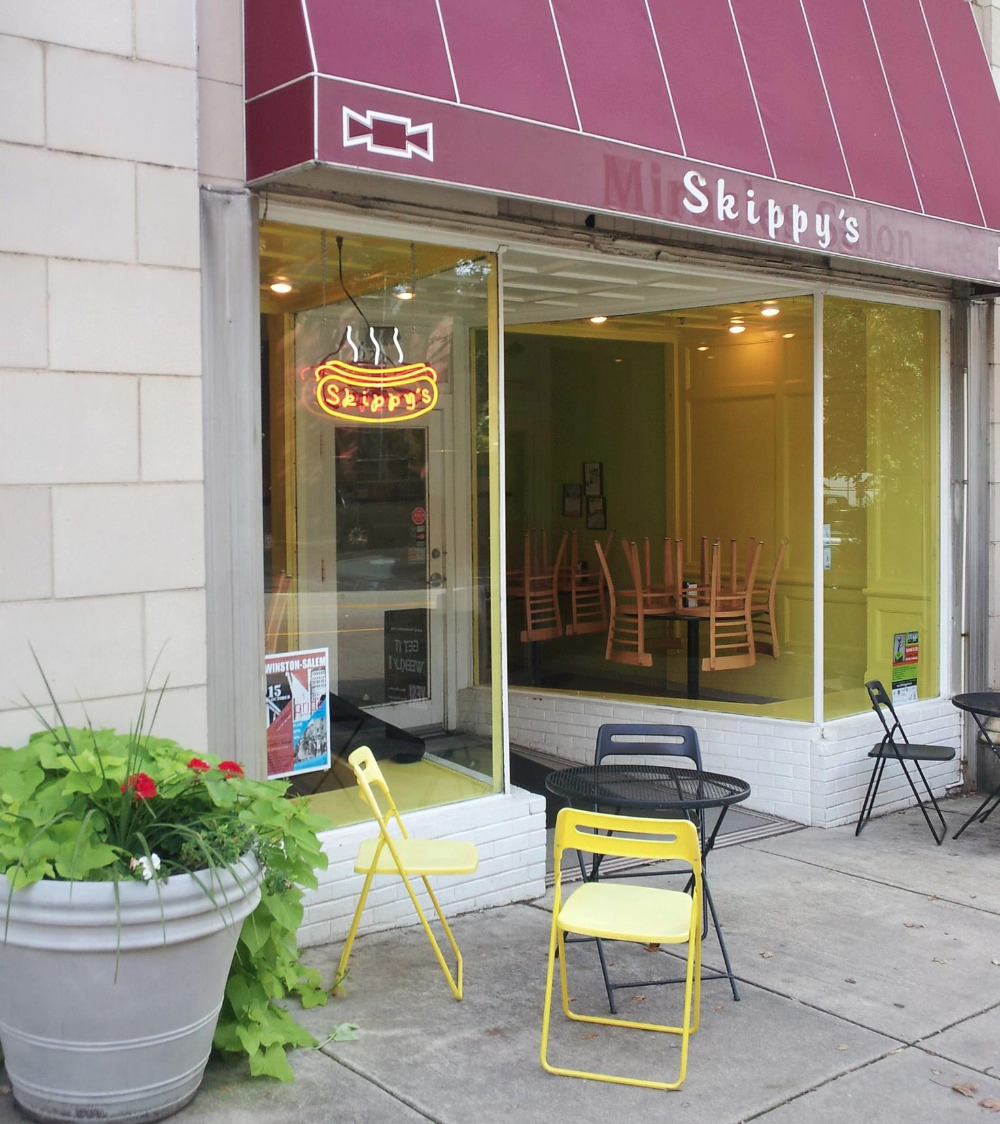 Skippy's Facebook Page
+ Read More
Update 4/15/2016

When I originally set up this GoFundMe page I had a heavy heart and was delivering the sad news of Mike's diagnosis for the first time publicly. I had absolutely no expectations for the page other than to hopefully raise some money to help with his medical expenses. Within minutes of the post being published to Skippy's Facebook page the donations and comments began pouring in. On Friday, April 1, 2016 the goal was set to $10,000 and by the end of the first day more than half of that amount was raised. By Monday morning, we had surpassed the $10,000 goal. Watching your donations, well wishes, and page shares come through was the most humbling, inspiring, and uplifting experience I can honestly say I've had. It brought tears not only to my eyes, but also to many others in our family. Not because of the amount raised, but because of the amount of genuine love and support from the members of Mike's community. Mike has made an immeasurable, unforgettable impact on the lives of so many people. I'm so inspired by everything he has accomplished and everything he has yet to do.
As for an update on Mike, many of you have probably seen on the Facebook page that Mike was discharged from Forsyth Medical Center and transferred to Harrisburg, PA to be closer to his family during this difficult time. Mike arrived in Harrisburg on Friday, April 8, 2016 at the Jewish Home. He's been staying strong and adjusting to his new surroundings. He's still working hard with physical therapy and is anticipated to start treatment for glioblastoma very soon. Please continue to keep him in your thoughts as he tackles this diagnosis head on. If anyone would like to write him and send cards to help decorate his new room, I know he would love and appreciate it. His new address is:
Michael Rothman
The Jewish Home of Greater Harrisburg
4000 Linglestown Road
Room 117
Harrisburg, PA 17112

On a much more exciting note, and what I originally set out to write…Skippy's is reopening for 1 week from April 23-30th!!! Local business owners have put their heads together to create a fundraiser to feature different types of hot dogs, as well as a variety of other amazing donated items that will be for sale. This event is completely staffed by volunteers and 100% of the proceeds will be given to Mike to help with medical expenses. I can't begin to tell all of you how excited I am that this is happening. The businesses and people behind this are so selfless and truly amazing. I couldn't be more grateful for the restaurant community, volunteers, and people who are going to come out and show support for Mike. I don't remember if I've ever seen a community pull together to support one person quite like this before. This tells me that not only is Mike incredibly special, but so is the Winston-Salem community. I can't wait to meet the organizers, and hopefully a lot of you that week! Come out, have fun, and support #MikeWeek!

-Marissa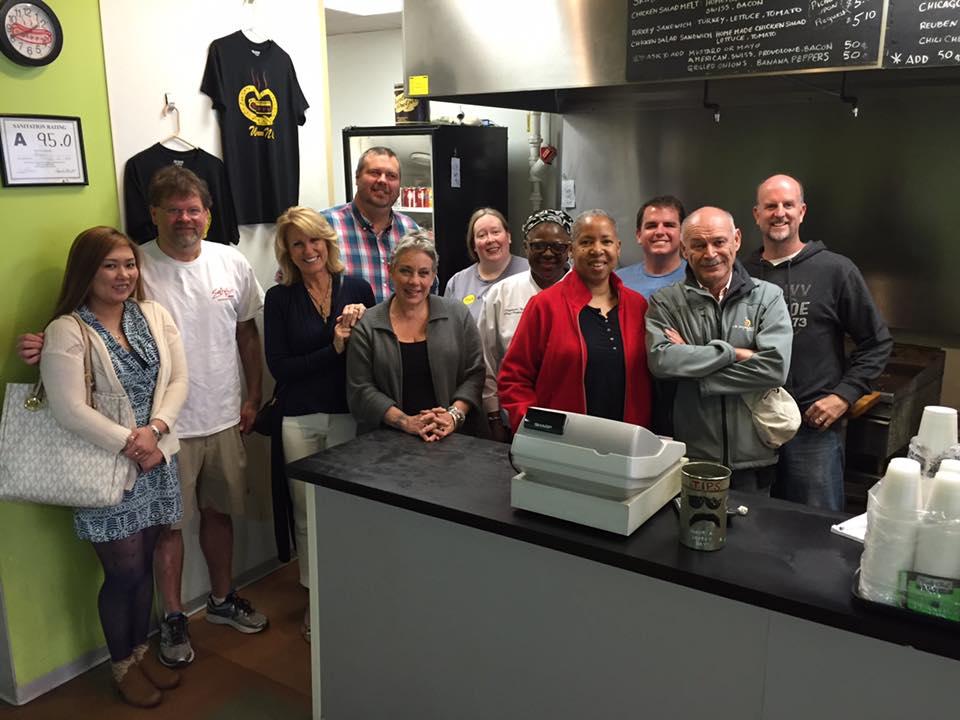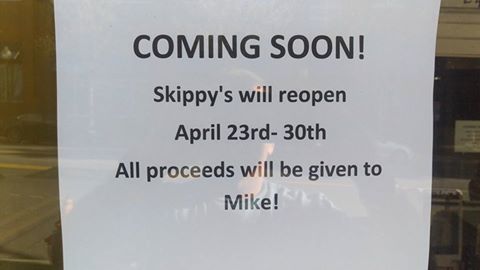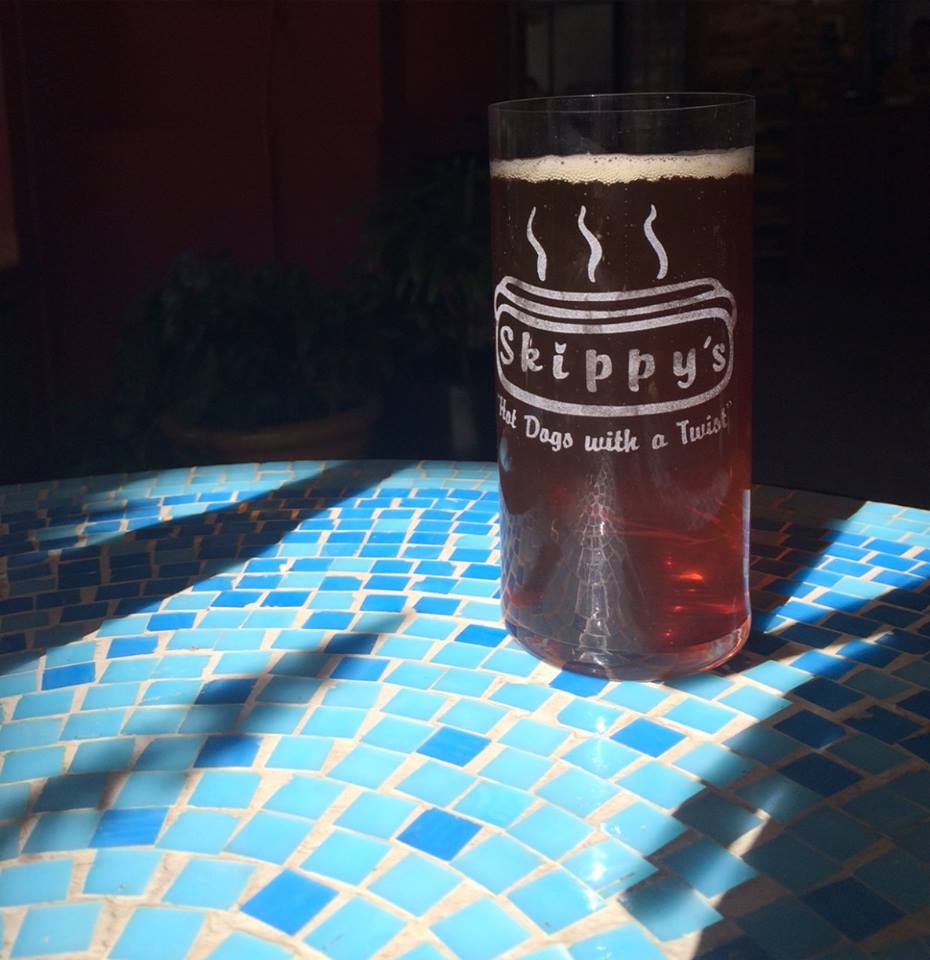 + Read More