Help save my eyes
$12,480
of $25,000 goal
Raised by
137
people in 45 months
One Year Ago
A little over a year ago, I went from having normal vision to being legally blind. Within a short time, my vision in both eyes went from near normal to 20/400 in my peripheral vision, and fuzzy gray blindness in the center. I am no longer able to work, drive, watch television, or see my children's faces.
How My Two Children Appear To Me


My condition is called
Optic Neuropathy
,  which is a disease now affecting my optic nerves in both eyes. All of the doctors I have seen say this may be due to
Multiple Sclerosis
, and there is no way to bring my vision back. No treatment, no cure.
Learn more about how my sudden blindness has impacted me and my family. The media has been kind in helping to get the word out about my new opportunity for treatment!
My Story On Local FOX 17 News
A Glimmer Of Hope
But now, there is a real hope! I have been accepted to participate in a clinical trial called the 
Stem Cell Ophthalmology Treatment Study (SCOTS)
Doctors basically take my own bone marrow from my hip and inject the stem cells into my eye near the nerve. They have seen amazing results so far! The only catch, it is private research, not yet covered by insurance, so it costs around $20,000 plus travel expenses.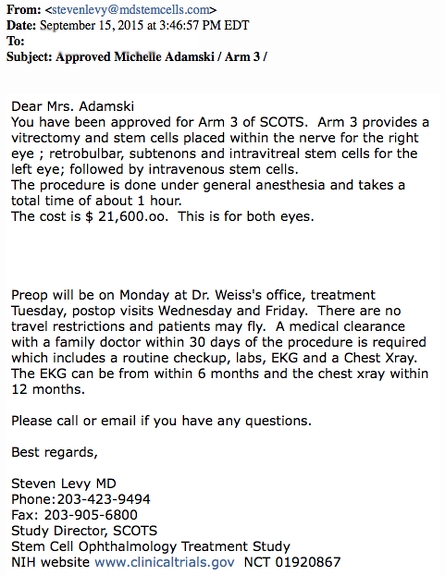 How You Can Help
- Donate -- every little bit adds up! I'm half-way there, and would love to be able to start seeing better before the end of the year.
- Share -- share this on any social media site you choose
What Your Help Would Do
With your help, my two kids could have their normal mom back, who can drive them to the park and read stories to them. I could return to work, and see my kids faces before I kissed them good bye every morning. I would be able to experience my world fully like I used to. And bring life back to myself and my family.
Please help bring my vision back, for me, my husband, and my two kiddos. Give what you can, and share my story with others in your life who may want to contribute!
Let Me Give Back
To encourage everyone who encourages me by giving, I'm offering work from my own hands as rewards for different levels of donation. I am setting up those details shortly, so stay tuned!

Me, Phil, Austin and Rory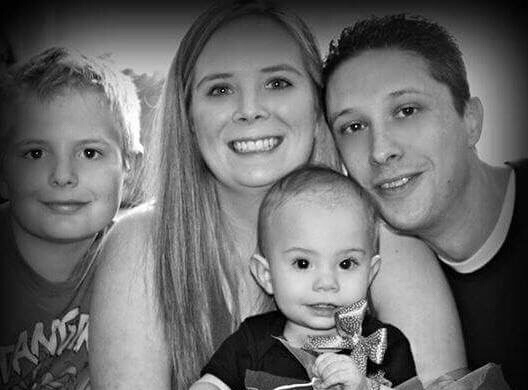 + Read More
Be the first to leave a comment on this campaign.