Manteca Gospel Rescue Mission
$7,010
of $3.0M goal
Raised by
74
people in 42 months
The Manteca Gospel Rescue Mission is a non profit 501C3 that was formed in order to unite churches, corporations, non-profits and concerned groups in Manteca to meet the needs of the underserved and homeless in our community.
As the city of Manteca grows, the underserved and homeless needs continue to grow as well. Starting with the resource center it is our desire to provide referral services including medical, mental health, transitional housing, assisted living, job training, education, detox with a main focus on spiritual and emotional support and counseling. 
Our long term goal is to provide an overnight shelter and day center for all those who are in need. 
The resource center is to act as a platform to unite various services, non-profits, churches and social service groups to meet the needs of the underserved in the Manteca community. The community has many talents, skills, connections and resources that can assist those that need them. 
It is our desire that the funds raised through our non-profit orginization will go towards connecting the underserved with the following services:
1. Medical care for the underserved & homeless: Care-link Community Medical Center will be using funds provided to provide free medical care for individuals that cannot afford it themselves.
2. Mental Health services: San Joaquin County Behavioral Health Services will used funds provided to provide mental health care for individuals who cannot afford and qualify for services.
3. Social Services: We are linked with HSA-stockton (hoping to create a Manteca branch), EDD-Manteca, DMV-Manteca and work net.
4. Pastoral Counseling: Calvary Community, Inner city Action, LOVE inc., Manteca Church of God, Crossraods Community Church, Hope ministries, and Women's pregnancy center. Note: It is our hope that many more churches in the community will come together to meet the needs of the Manteca community.
5. Support services: Celbrate recovery, Inner city action, Rescue mission (Stockton & Modesto), AA/NA. These services help support individuals needing detox and rehab.
6. Music and arts: Through church worship teams and art programs for the needy and underserved in our community, funds recieved will go towards creating a positive transformational atmosphere away from negative influences.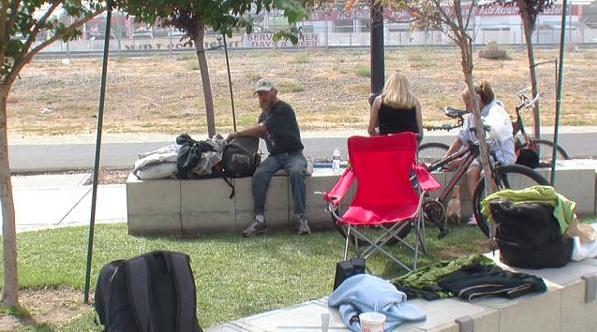 + Read More
Be the first to leave a comment on this campaign.