Trash Free Earth Cleanup Fund
$2,300
of $2,300 goal
Raised by
65
people in 42 months
Hello,
We, Trash Free Earth, are a group of passionate and dedicated volunteers that host educational cleanups to remove trash from publics places including parks, streets, and trails.
We hosted our very first cleanup on May 31, 2015. Since then we have hosted 20 official cleanups and removed over 2,000 pounds of trash from parks, streets, and trails. We have had over 200 different volunteers attend one or more of our cleanups. As a host of these cleanups, we try to make everything as simple as possible for the volunteers, therefore we provide all cleaning supplies and tools needed to have a successful cleanup.
As of now all our expenses have been covered by ourselves, Trash Free Earth. We currently do not have a source of revenue and need your help to get us started.
We are asking for donations to help cover expenses to process paperwork to officially become a nonprofit by obtaining 501(c)(3) status. We are also asking for donations so we can expand our resources, host efficient and environmental friendly cleanups (using reusable equipment instead of disposable), and provide more to our volunteers.
Other types of expenses inlcude: maintaining our website (host space/domain name), printing our waivers and handouts, tools, and equipment (buckets, trash pickers, and scales).
We are always open to recieving equipment donatations at our cleanups such as buckets, trash pickers, reusable gloves, and sorting screens.
More about us:
Our mission is to educate communities about the impact of trash on our environment through park, street, and trail cleanups.
Our vision is live in a world where no cleanups are needed (a Trash Free Earth).
Our current projects:
Street Cleanups:
We are currently working with Skidrow Cleanup to help clean the streets on Skid Row. We are in the process in collaborating with other organizations that are currently advocating for Skid Row.
Park Cleanups:
We are working closely with the City of Los Angeles and Citizens Committee to Save Elysian Park to cleanup Elysian Park. We are hosting monthly cleanups at Elysian park to remove the litter. We are in the process of educating Elysian Park visitors/community so Elysian park can be maintained clean.
Trail Cleanups:
We currently host at least one trail cleanup every month. For every trail cleanup we collaborate with an outdoors-related organization so we can assist them in hosting their trail cleanup. We are also in the process of learning how we can safely remove graffiti from the trails, which will be another expense for us (purchasing the material and tools needed to remove graffiti).
Youth Education:
We are in the process of starting our educational presentations in Elementary Schools in Los Angeles City District 14. This is also another expense for us because we need educational tools such as props and treats.
Higher Education:
We are currently doing educational college cleanups for UCR Alumni Association and Cal State Los Angeles.
Why we care:
We are doing this so we can live in a safe, clean self-sustainable environment. Not just today, but also in the future.
Feel free to check out our pictures and videos on our social media accounts:
Instagram: 
Instagram.com/TrashFreeEarth
Facebook:
Facebook.com/TrashFreeEarth
Website:
TrashFreeEarth.org
Your help would really mean a lot to us because it will help the financial part of hosting successful community cleanups. We realized we can obtain even more help and create a much greater impact if we become a nonprofit and have the right resouces.
Our goal is to reach our target by February 29th.
Thank you for your support.
Trash Free Earth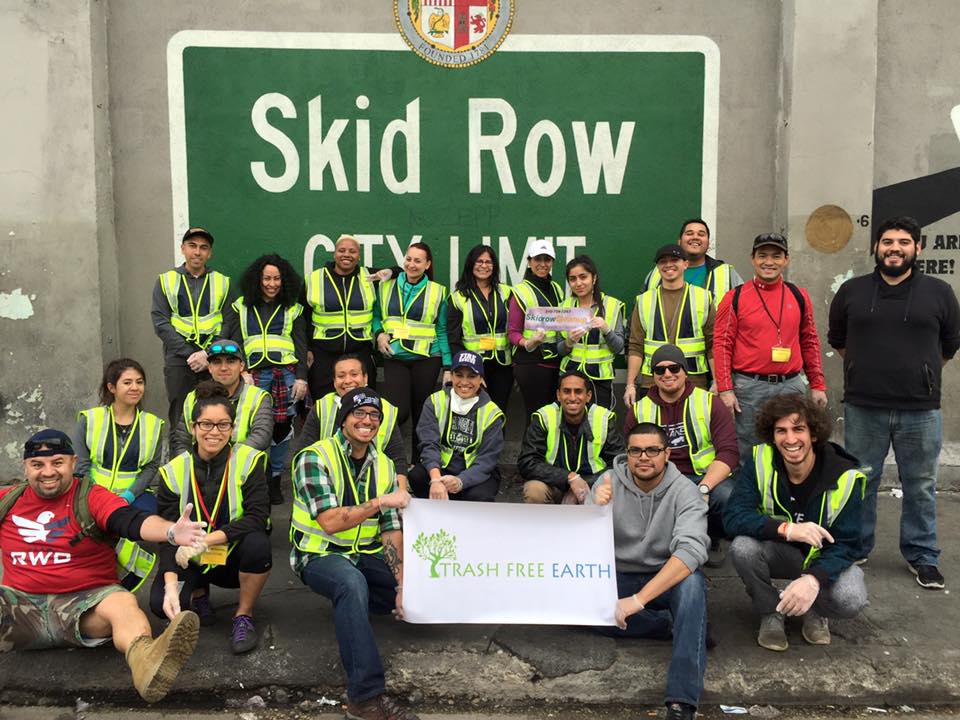 + Read More
Update 2
41 months ago
Share
THANK YOU! We would like to thank each and every single one of you for helping us with our campaign by donating. Thanks to you we were able to reach our goal of $2,300. This really means a lot to us. There is no way we would be able to continue to grow alone and work on bigger projects to better our community. Thank you so much for believing in our cause and for supporting this movement. Our goal is to become an official non-profit by the end of this year and apply for grants to do more with education and our cleanups. We will make sure to keep you in the loop on what we do through Instagram, Facebook, or email. We are blessed to have your support.
Sincerely thank you, Trash Free Earth Team
+ Read More
Update 1
41 months ago
Share
Hello Everyone,
We are thrilled to announce that we are at 67% of our GoFundMe goal. This has only been possible thanks to the support from you and everyone else who helped spread the word.
We would like to give a quick update on what we have do since we launched our GoFundMe:
Our last Skid Row cleanup on February 6th was a big success. Due to the high number of volunteers we were able to split into groups and clean eight blocks on Skid Row instead of four.
We also collaborated and co-hosted our very first beach cleanup at Venice Beach.
We also met with Citizens Committee to Save Elysian Park and are grateful to announce that they will be assisting and guiding us in obtaining our 501(c)3 nonprofit status.
Tomorrow, Saturday 13th we are hosting another cleanup at Elysian Park.
We also updated our logo and website. Feel free to check it out at
www.TrashFreeEarth.org.
We are currently working on our design for our regular and volunteer T-shirts. 2016 is going to be a great year! Thank you for your support.
With gratitude,
Trash Free Earth Team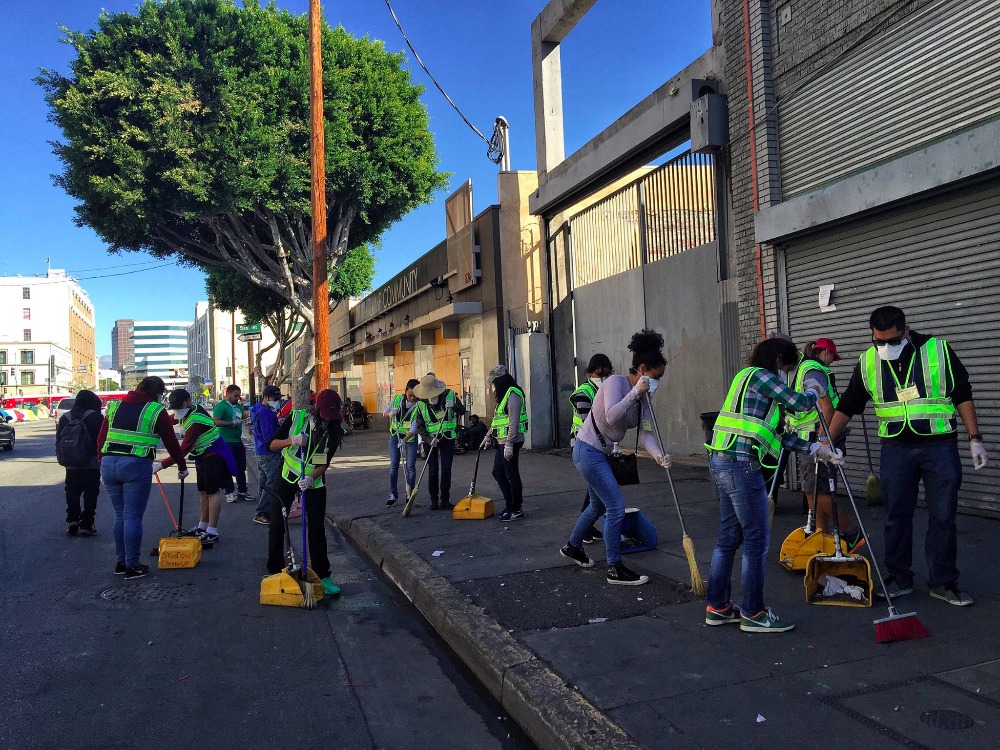 + Read More
Read a Previous Update
Be the first to leave a comment on this campaign.