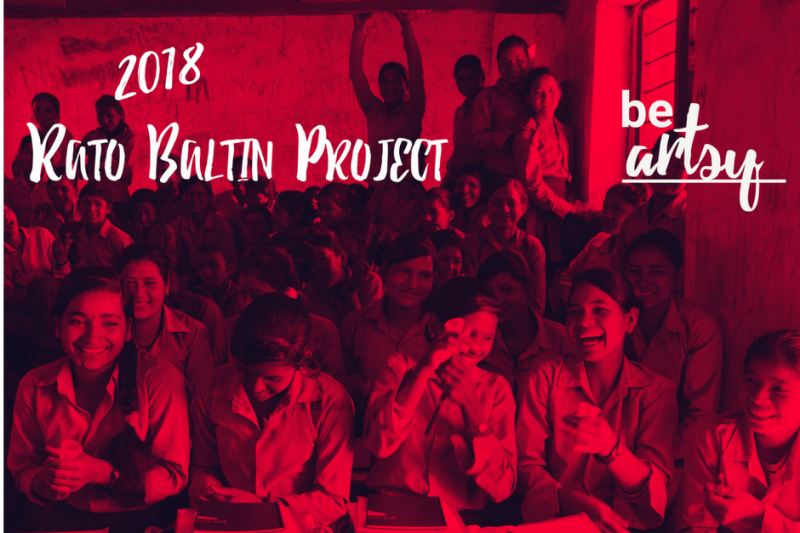 65
18
Menstrual Cups in Nepal: Chhaupadi
€4,072
of €8,250 goal
Raised by
87
people in 22 months
Rato Baltin Project
We keep this crowdfunding open, in case someone considers it easier, but we inform you that we have one new  for 2019: https://www.gofundme.com/rato-baltin-2019-menstrual-cups-nepal-chhaupadi 

Mantenemos este crowdfunding abierto, por si alguien lo considera más fácil, pero les informamos que tenemos uno actualizado para el 2019 en Castellano y Catalan: https://www.migranodearena.org/reto/19616/rato-baltin-2019-nepal-chhaupadi 
Thank You - Gracias - Gràcies
Here some numbers about our work last years and what we want to do this year if we have enough money, for help this women a very small amount of money is really important: Donating even 5€ supports the continued work we do in these remote communities.


castellano & catala al final
The Problem:
During the last year, 5 young girls have died in a  Chhaupadi hut  in west Nepal because they were menstruating.

In West Nepal, the lack of safe sanitary options often results in health problems and school absenteeism. Menstruation is a topic touched by embarrassment, insecurity, and degrading traditions for women like Chhaupadi.

Chhaupadi is characterised by the banishment of women during menstruation from their usual residence, due to supposed 'impurity'. It has been criticised for violating the basic human rights of women, and for associated physical and mental health impacts. Despite having been outlawed and criminalised, it continues to exist.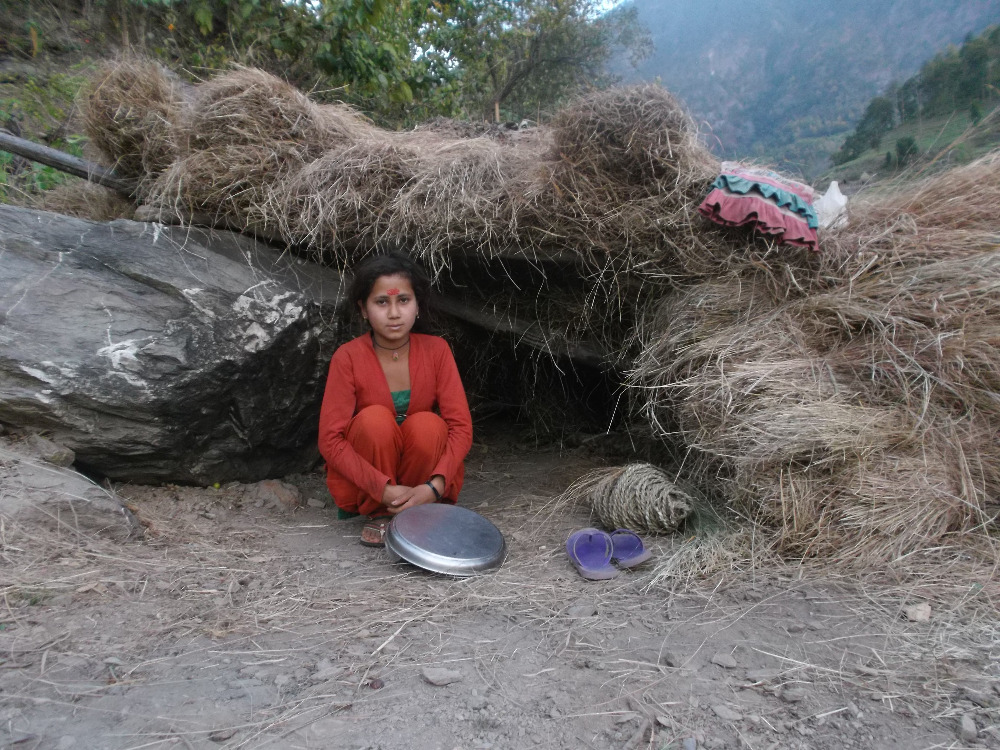 Photo © Moisara Thapa - Basti - One of our students


Our Solution:

The Rato Baltin Project run by the NGO be artsy is a Menstrual Health Management and sexual education program that aims to eradicate this practice. The Project is for girls, boys, women and their communities. We think that education is the only way to change these deeply held beliefs.

An important part of the Rato Baltin project is the distribution of a healthy and environmentally friendly solution: The Menstrual Cup.






Twice a year, we visit remote villages to distribute menstrual cups and conduct hygiene and sexual education training. We also revisit villages to check in on those who have already recieved training and a cup, see what has changed, and evaluate the results of the program.

We have already distributed more that 600 menstrual cups to school girls in remote villages. Each girl received a cup and training on how to use it. They are also given a metal bucket (Baltin) to have clean water and somewhere to boil the cup.




The Issue:

be artsy is seeking long term funding sustainability to ensure we can continue our work in these remote communities, as well as help more girls. 

Ruby Cup very generously donates cups to be distributed to girls, as a way of addressing absenteeism. However, not all girls in remote villages attend school. Some are married young and even have children, while others spend their days working in the fields. We will  be able in 2019, to provide these girls and young women with menstrual cups and hygeine kits, alongside their sisters still in school.

Getting to these remote areas also involves significant logistic costs, as well as paying the salaries of the local Nepali nurses delivering the trainings. Without sustainable funding, we can't continue our work.

We had really good results in 2017 and 2018. Girls are changing the chhaupadi tradition after our classes, and using the menstrual cup.
We are preparing in 2019 to provide another 3000 girls and women with mentrual cups, and provide sexual and menstrual education in 5 more secondary schools.

How You Can Help:

The work we do is only possible thanks to the dedication and support of individuals like yourself. Even the smallest amount can go a long way to changing the life of Nepali girls and women, supporting menstrual dignity and sexual education. 

We urgently need to buy  the materials for hygiene kits (bucket, towel, soap, Nepali instructions, pens and teaching materials for every girl), salaries for the Nepali Trainers, and fund the travel logistics to the  5 municipality in 18 remote villages we will work in 2019  ( Achcham district). 

Donating even 5€ supports the continued work we do in these remote communities.




There are a number of other ways to help . How about sponsoring menstrual cups for girls and young women that do not attend school, OR a nurses salary?

Example:

Educative material (books, poster) for 1 girls: 5,37€
Hygienic kit: 19€
One Week Trainer salary: 31€
Material to teach in every village: 35€
A Month Money Pocket for local Volunteer: 60€
One Month New Trainer salary: 130€
One Month Old Trainer salary: 190€
Educative material (books, poster, photocopies) for 1 village: 806,22€
1 of the 18 villages: 4.174€





You can also give regular donations to help us: 
- plan ahead for spring trip
- replenish hygiene kits
- hold events such as exhibitions to spread awareness
- buy cups to sell on, with 100% of funds ssupporting the organisation for buying cups for young women that not attend school and bringing a more hygienic, sustainable sanitary solution to Nepal

You can use, too, paypal directly: https://beartsy.org/become-an-associate/


If you don't like using PayPal or Credit card, you can donate to us using:

Account Holder: Associació be artsy
Bank: Banc Sabadell
IBAN: ES23 0081 0900 8200 0430 1934
BIC: BSABESBB

If you would like to be a regular donator, or you are a company that is interested in being a sponsor, your generosity will be met with regular updates and a company mention (logo) on our web page. Please do contact us : http://beartsy.org/contact/

To all our recurrent donors and those considering becoming donors, if you give a minimum donation of 70 euros (equating to 5 euros per month plus the cost of the crowdfunding platform), you will be, if you want, an associate collaborator.

Being an associate collaborator means you become a recurrent contributor. You'll receive news about the projects through email, have the possibility to take part in the general assembly and hear first hand about the project, via Skype or another online format.


Thank you! :)

More info:
http://beartsy.org
http://beartsy.org/rato-baltin-project-chhaupadi-red-bucket-project/
https://www.facebook.com/beartsyNGO





Castellano:
Copas menstruales en Nepal: Chhaupadi


En West Nepal, la carencia de opciones sanitarias causa problemas de salud y absentismo escolar. El Chhaupadi supone echar de casa a las mujeres durante el tiempo de su menstruación, violando así los derechos humanos más básicos.

Como solución, el Proyecto Rato Baltin, gestionado por la Asociación be artsy, ofrece programas educativos de higiene y sexualidad a jóvenes y adultos de ambos sexos, para intentar erradicar esta práctica.

Una parte importante del proyecto Rato Baltin es la distribución de la Copa Menstrual. más de 250 han sido ya entregadas a chicas en edad escolar este año, junto con un cubo metálico (Baltin) que les sirve para llevar agua limpia a las letrinas y  para hervir la Copa.

También nos gustaría, en un futuro, poder donar copas a las chicas jóvenes que no van a la escuela por varios motivos (pobre, casadas con 13 años..).

Para este proyecto en concreto puedes colaborar , por ejemplo con:

- Materiales para el Kit Higiénico: 19€
- Salario semanal de una enfermera: 45€
- Salario mensual de una enfermera: 190€
- Un mes de dinero para el bus para voluntarios locales en Kathmandu: 35€                                    

Si quieres ayudarnos con donaciones regulares o eres una empresa y quieres apoyarnos ponte en contacto con nosotras!  http://beartsy.org/contact/  Eso nos ayudará a planificar nuestras acciones.

Titular: Associació Be Artsy
Banco: Banco Sabadell
IBAN: ES23 0081 0900 8200 0430 1934
BIC: BSABESBB

Hazte socio 


¡Gracias!

Más información:
http://beartsy.org 
http://beartsy.org/rato-baltin-project-chhaupadi-red-bucket-project/ 
https://www.facebook.com/beartsyNGO



Català
Copes menstruals al Nepal: Chhaupadi


A l'oest del Nepal, la manca d'opcions sanitàries causa problemes de salut i absentisme escolar. El Chhaupadi suposa fer fora de casa a les dones durant el temps de la seva menstruació, violant així els drets humans més bàsics.

Com a solució, el Projecte Rato Baltin, gestionat per l'Associació be artsy, ofereix programes educatius de Salut menstrual i sexualitat a joves i adults d'ambdós sexes, per intentar eradicar aquesta pràctica.

Una part important del projecte Rato Baltin és la distribució de la Copa Menstrual. Més de 600  han estat ja lliurades a noies en edat escolar aquest any, juntament amb una galleda metàl·lica (Baltin) que els serveix per portar aigua neta  cap al lavabo i per bullir la Copa.

També ens agradaria,  poder donar copes a les noies joves que no van a l'escola per diversos motius (pobres, casades amb 13 anys ..).

Per a aquest projecte en concret pots col·laborar, per exemple amb:

- Materials per al Kit Higiènic: 19 €
- Salari setmanal d'una infermera: 45 €
- Salari mensual d'una infermera: 190 €
 - Diners pel bus per voluntaris local a Kathmandu: 35€

Si vols ajudar-nos amb donacions regulars o ets una empresa i vols donar-nos suport posa't en contacte amb nosaltres! Contacte: http://beartsy.org/contact/

Titular: Associació Be artsy
Banc: Banc Sabadell
IBAN: ES23 0081 0900 8200 0430 1934
BIC: BSABESBB

Fes-te soci 


Gràcies!

Més informació:

http://beartsy.org
http://beartsy.org/rato-baltin-project-chhaupadi-red-bucket-project/
https://www.facebook.com/beartsyNGO


+ Read More