Mark's fund for stage 4 cancer
$18,670
of $50,000 goal
Raised by
226
people in 49 months
I met Mark in 2013. We were both single parents, he has three children and I have two. Their ages at the time of his re-diagnosis ranged from 3 to 10.
When we met, he was recovering from stage 3b colon cancer. He had completed surgery to remove part of his colon, radiation and chemotherapy. A month into our relationship, we found out he was cancer free, he lived cancer free for about a year, until a routine scan showed something in his lungs.
There were a few spots in his lungs that they were keeping an eye on. When it seemed to look as they were growing, the oncologist decided to biopsy the largest spot.
In November of 2014, a month after moving in together to become a blended family of 7,  we found out it was in fact cancer in his lungs. It is a metastasized spread of the colon cancer. There were 3 tumors in his lungs and one in his aorta, but now this number has grown to 6 tumors in his lungs. We are told that  they are inoperable.
The oncologist has told us this disease is not curable. All treatment from this point on is about extending Mark's life. The 5 year survival rate for his cancer is 11.5%. The average life span of someone with this cancer is 2 years. We want to defy those odds.
There is a new radiation treatment called stereo tactic radiation which Mark tried last year to shrink the original 4 spots.  The treatment did shrink the four spots they radiated, but now they have detected 3 new tumors.
He is off work and trying to make ends meet for the family while going through this treatment.
Mark is also wanting to try some alternative treatments through naturopathic doctors to try and cure or manage this cancer so he can try to live a normal life for as long as possible and be there for our five children.
Naturopathic treatments are not covered by medical and are very expensive. 
Mark currently relies on his disability insurance as we support all five of our children, but his coverage is only half of his previous income.
Donations will help ease the financial stress of keeping a family of 7 afloat and allow him to not get further into debt, trying to provide for his children and trying to afford medical expenses. 
We are also now seeking donations to cover the cost of a clinical trial that is being done in California. Mark's oncologist would like to send him down there to receive treatment in hopes of possibly getting rid of the cancer completely.
Mark also would like to try to travel while he is well because with an incurable illness, we do not know what the future holds.
We hope to find a cure so he can be the father and partner he wants to be. I love him very much and he has a large family who love and adore him.
Thank you!
Update:
Mark did stereotactic radiation a few years ago but developed radiation pneumonitis from this. This is inflammation of his lungs that makes him very sick and weak. He had to take steroids to overcome the radiation pneumonitis, but these steroids have come with many side effects including anxiety, difficulty sleeping and personality changes. This made life very challenging for the entire household.

Words cannot express how thankful we are for your support.
Update: Mark did treatment with a new drug the year prior to last. He is off of it now as the side effects were quite severe. He is currently on two different types of chemotherapy 1) oral pills he takes every day for two weeks, then one week off, and 2) IV chemo at Lions Gate Hospital every three weeks. He has been on this regiment for a year now, which as you can imagine, is quite hard on him.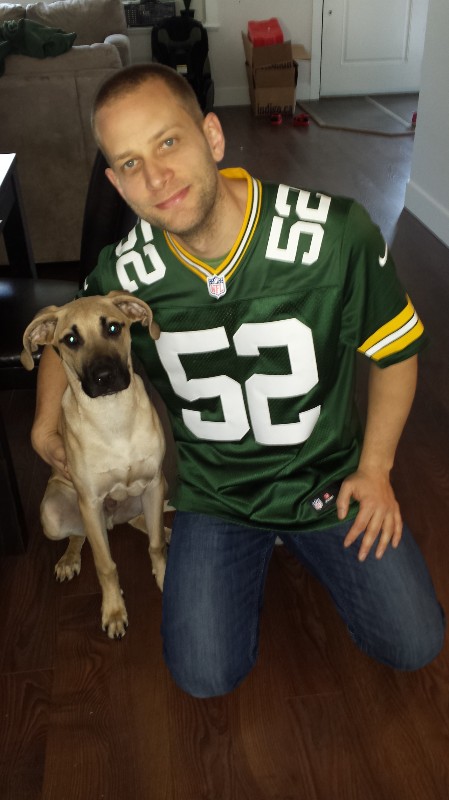 + Read More