Help Sam Mance beat ALS!
$65,454
of $100,000 goal
Raised by
459
people in 18 months
Help the Mance Family through a Difficult Time
Just before his 40th birthday, Sam received terrible news; his strange symptoms were diagnosed as ALS.  We are devastated but determined to fight Sam's ALS!  Please help me surround this family in love and support! 
I'm asking for help for my sister Sera and her beautiful family. Sera lives in New York with her husband Sam and their teen daughters. They are hard working, generous people who would never ask for help, so I'm going to do it for them.
Sam's Story
Sam is one of the most energetic and industrious people I know. He never sits still and always keeps busy. He loves fishing, hunting, sapping, chopping wood and working hard.
He has a construction business with his brother Seth, where for over 20 years he has served his community as a reliable and skillful contractor, with an impeccable eye for detail. However, four years ago, he decided to go back to school to pursue a degree in Industrial Technology and Drafting. He wanted to fulfill a lifelong goal and find a long-term position that would help to ensure a wonderful future for his family.
Sam got his degree while continuing to work with his brother Seth in their construction company, staying involved in his community, and being a loving father and husband. Sam graduated with High Honors and was an inspiration to his classmates, always offering them encouragement and help. While pursuing his degree, Sam got a job, working for the Parks Department, and in one of his favorite places in the world, Sam's Point Preserve. On Sam's "off" days from the park he remained an integral part of his business, Millennium Contractors.
January 2016 was a hectic time for the family, but Sam and Sera believed the hardest part was behind them. In the next few months, Sam would earn his degree, turn 40, and launch his new career. They had no idea their world was about to turn upside down.

Onset of Symptoms

In February 2016, Sam started to have strange symptoms. His speech became slurred and slower. Then he began to have a hard time swallowing food, and eventually he developed a strange weakness in his arms. Additionally, he started to lose a lot of weight. Sera and Sam looked for answers as his symptoms progressed.
After many long months, extensive exams, countless blood tests and a long string of visits to various specialists, the doctors finally confirmed our worst fear. Sam was diagnosed with Amyotrophic Lateral Sclerosis (ALS), also known as Lou Gehrig's disease.
No known cure
ALS is a progressive disease that takes away a person's ability to control voluntary muscles often in a short time frame. People with ALS lose the ability to speak, eat, move and breathe. It is a horrible disease that affects the patient and their family in unimaginable ways. At this time, there is no known cure.
However, this prognosis is not stopping Sera and Sam from searching for answers and alternative treatments to relieve his symptoms. Some of them are extremely expensive and not covered by their health insurance. We are researching many ways to stop and slow his progression and searching for help! Sam is fighting and the whole family is rallying together to find a way to get him healthy again!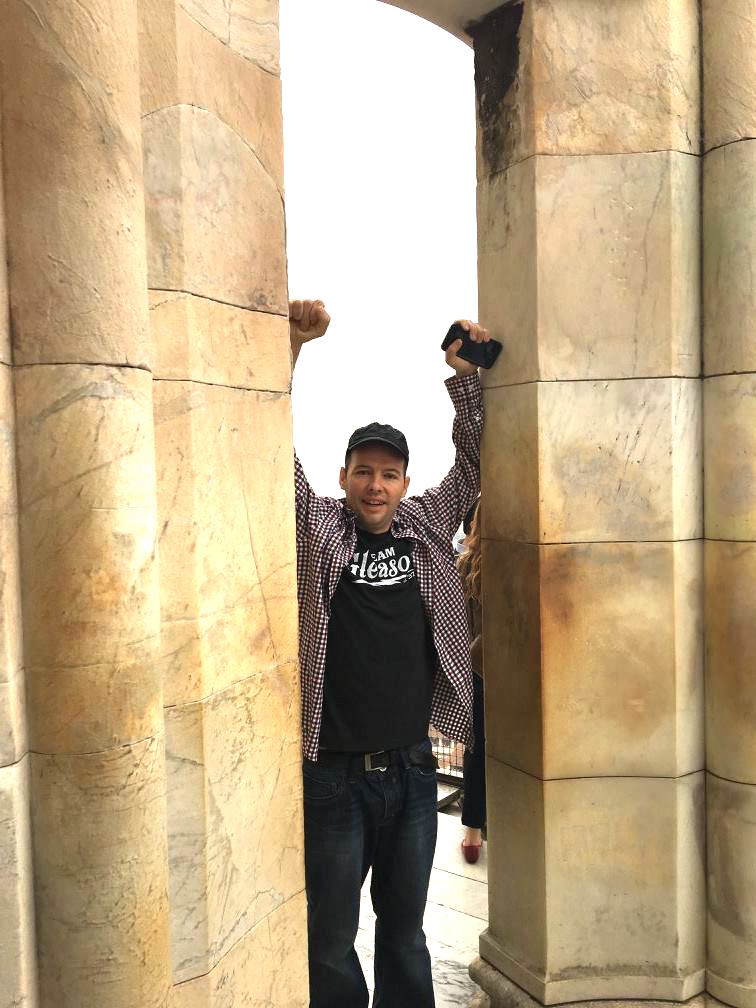 When I think of someone as strong, independent and hardworking as Sam not being able to take care of himself or his family, it breaks my heart. Sam has been struggling with the reality of having to stop working and the speed at which his symptoms have progressed. It's really hard for someone as self-reliant as Sam to not be able to work. He isn't the kind of guy that wants to sit around, he loves to work and make things happen. Asking for help is not something he feels good about.
The family has already endured so much, both emotionally and financially. They have been referred to many doctors who were not covered under their insurance. The ALS team that is covered by their insurance is in Baltimore, MD, almost 300 miles away from their home and they will need to travel there frequently to continue his care.
What can you do to help?
Can you imagine what it would feel like to deal with something like an ALS diagnosis? Just when you thought your life's plan was falling into place you have to face something so terrible and unexpected.
Sam and Sera have helped so many people over the years. I hope that everyone reading this will take the time to return their generosity. I am asking for help for their medical bills, travel expenses and cost-of-living expenses. They also may need renovations to their home (which Sam built) in order to continue living there as his symptoms progress.
Please make a contribution to help this family during this tremendously difficult time! My hope is that if we all answer the call for help, then at least Sam, Sera and their daughters can spend the coming months being together as a family instead of worrying about how to afford the care that Sam needs.
Please share this story with everyone you know! Your support will give back to a family who has always been so generous to others.  We can't make Sam's terrible diagnosis go away, but we can wrap the family in our love and support and help him fight the symptoms!
Thank you, with more gratitude than I can possibly express! Let's rally around these special people and hold them in our thoughts and prayers.
+ Read More