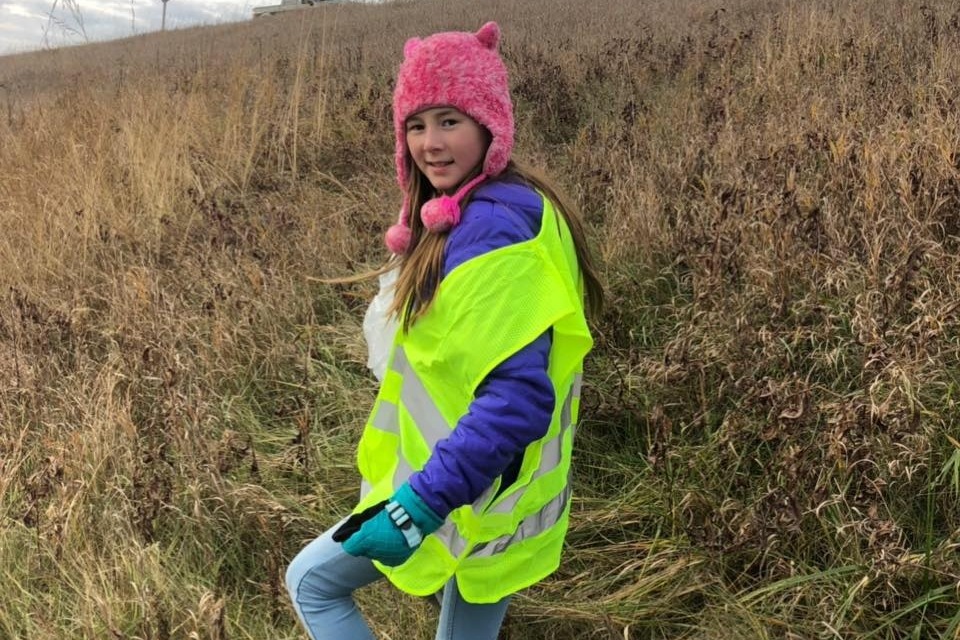 2.2k
20
Madalyn Zwiefelhofer
$97,675
of $50,000 goal
Raised by
1,975
people in 15 days
Madalyn was helping clean up trash along the roadside with her sister Brooke's Girl Scouts Troop #3055 on November 3rd.  3 of the girls and 1 of the mothers were tragically taken from us.  We are so sorry and devastated by these beautiful souls being taken from this world way too early.

Madalyn is extremely lucky and is continuing to fight.  She has already gone through open heart surgery, has 2 broken legs (needing multiple surgeries to try to fix), a displaced pelvis, a broken cheek bone, a broken wrist, a broken arm, cuts in her kidney and spleen and many other cuts/bruises.  It was noticed there is a small amount of bleeding in the brain which is going to make the stay in the hospital a little longer.  Unfortunately she won't be able to stay in the hospital too long because she needs to get back to doing what she loves...riding horses, dancing, singing, gymnastics and putting a smile on everyone's face.

She was originally taken to the hospital and prior to putting her in the CT Scanner she was asked her name and replied "My name is Madalyn, I'm strong and I'm going to get through this". 

Madalyn will get through this. 

She's still battling and is in stable condition in the ICU.  This page is being setup because there will be lots of bills from the helicopter flight, ambulance ride, surgeries, recovery in the hospital, hotel stays, traveling back and forth to be with all their kids and this is all before she even gets to head home.  There will be physical therapy, transportation to physical therapy, alterations to the house, additional doctor appointments and who knows what else I can't even think of right now.  Anything you can help out with would be greatly appreciated by her parents Ryan and Dianne and will go along way.
+ Read More
Update 2
4 days ago
Share
Thank you to everyone for the continued donations, thoughts, prayers and support. Madalyn is continuing to fight and get better. She is doing well since her last surgery on Tuesday and talks about being able to go home soon have started; which didn't seem realistic just a couple weeks ago. Her room is decorated with cards and signs and is filled with love, support and positivity. I believe that Madalyn's tough/never quit determination to survive and the thoughts, prayers and love from all of you and beyond have made her going home soon a possibility. The outpouring of kindness during this time is nothing short of amazing. Thank you.

Also, many people have asked where they can send cards and letters to Madalyn so please feel free to use the below address and they'll get to her.

Precision Quality Systems
C/O Madalyn Zwiefelhofer
4515 Robin Rd
Eau Claire, WI 54703
+ Read More
Update 1
9 days ago
Share
From Dianne: "Ryan and I would like to thank each and every one of you for all of your love, support, kind words, prayers, cards, donations and all that you have done for our family. It's been the worst week of our lives and we wouldn't wish it on anyone. We know how lucky we are to still have our Madalyn with us and I don't ever foresee us ever forgetting that. The girls that passed away meant a great deal to our Brooke and I know she will never forget them. Jayna was a close friend of hers that she loved very much. She told me today that she's not sure how Girl Scouts will be now because she liked being with Haylee and Autumn because they 'worked so well together'. Lots of healing prayers for her heart.
Madalyn is doing so well that she seems almost back to normal. Fighting with her sister, rolling her eyes at us and completely frustrated that she can't do everything she wants... won't be long and we will be able to take our beautiful girl home."

From the entire Zwiefelhofer family...thank you to every one of you that has done so much. Words cannot express how much it means to see such love and support. Madalyn and her family have a long road of recovery in front of them, both physically and emotionally. Thank you for everything each of you have done and continue to do.
+ Read More
Read a Previous Update