Rowing 1,800 Miles Around GB
£10,841
of £10,500 goal
Raised by
191
people in 32 months
On 3rd June 2017, Laura Try will begin her journey to row 1,800 miles around the coast of Great Britain raising as much money as she can for Centrepoint. 

With the unreliable weather, strong currents and only 2 hours of sleep at a time, it is said that the 8-week challenge will be even tougher than rowing across the Atlantic! 
 

About Laura



For many years, Laura has been involved in challenges such a bike events, trail runs, marathons and obstacle races. The 34 year old, bubbly, Essex based blogger and events manager is kept fit with her job but is always looking for her next challenge.

Her recent years have not been the easy though. Combining the closure of her successful beauty salon of 9 years, several bouts of severe depression and the split of her team that were set to row across the Atlantic ocean, Laura has been pushed and pulled in very many ways. But as always, with grit, commitment and passion she strives to fulfil her dreams to complete this challenge and make a difference to other people's lives, raising money for Centrepoint.

In order to dedicate more time to training and live closer to her ocean rowing training centre in Burnham-on-Crouch, Laura upped sticks from Stamford, Lincolnshire - her home for 13 years - and moved to Essex leaving everything behind in pursuit of this challenge.

Having never rowed before, her determination during training drove her to achieve 2 British indoor rowing records, which involved rowing non-stop on a rowing machine for 24 hours!

Not happy with not finding her absolute limit, she is now embarking on a trip to row around Great Britain in a bid to find her physical and mental breaking point, as well as raising money for a charity very close to her heart.

She has been fundraising and training hard for the past 12 months and hopes that after the trip she can become a public speaker. Visiting schools, colleges and businesses, she will talk about how overcoming challenges, getting ouside, trying new things and following dreams to enrich our lives.

The Challenge



The challenge will begin on 3rd June 2017 from Burnham-on-Crouch. Rowing in an anti-clockwise direction, Laura and her team will complete the journey in 8 legs.

On the boat will be 5 crew, 4 rowers and 2 x world record ocean rower, Angus Collins, who will act as their skipper. Laura, along with one other, will row the full 8 legs around Great Biritain with other people joining for 1 - 3 legs each.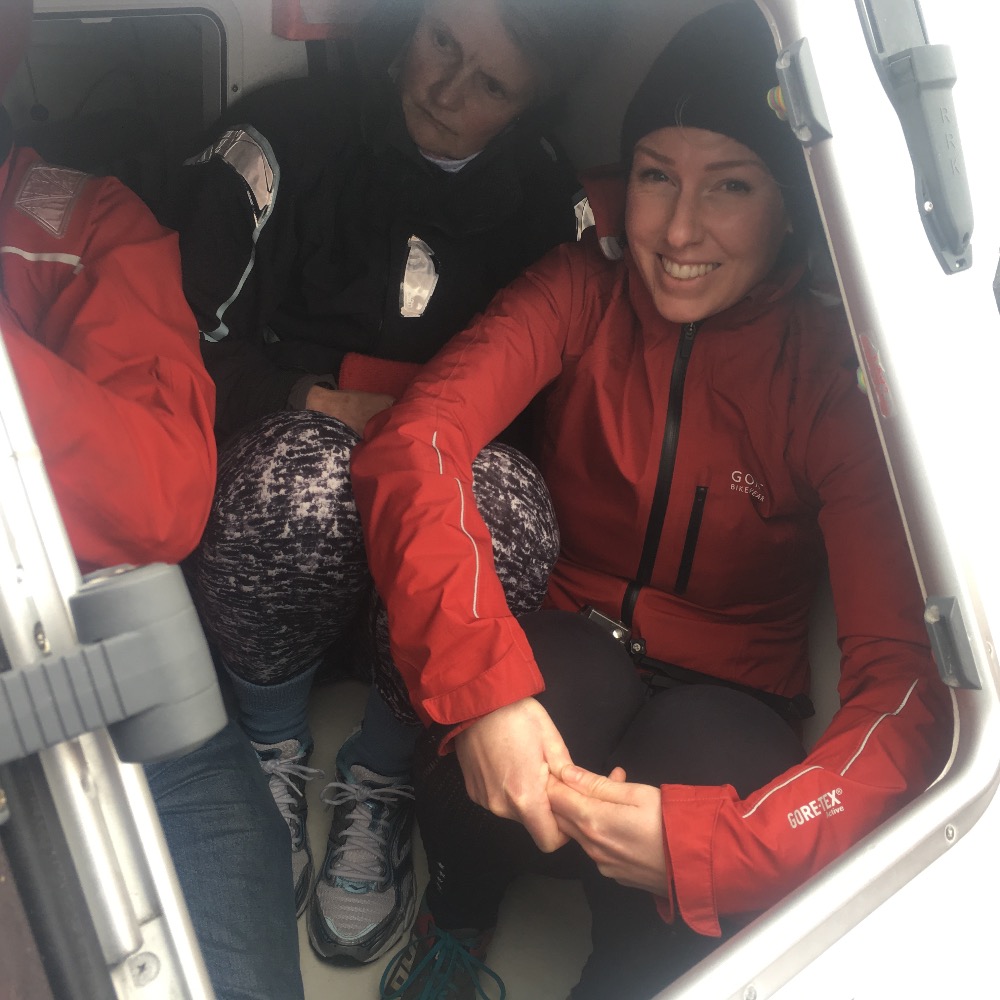 Living on such a small vessel for 56 days, with a crew that changes frequently and who she does not know will be one of the many challenges. However this is one of the things that Laura is looking to the most. "Getting to know and working with new people on board the small boat will be a challenge in itself, but I look forward to learning from the experience and meeting like-minded people willing to push themselves in aid of a good cause."

Laura and the crew will row for 2 hours on, 2 hours off for the full 56 days, possibly having one day off per week to change crew members.  But rest assured, there will be no hotels involved when docking. Laura will sleep on board the boat every 'night' in preparation for her next big challenge to row across the Atlantic!

Rowing for 12 hours a day, burning 8,000 calories per day and living on a diet of dehydrated food, all while living on a tiny boat with a crew she barely knows is set to be the biggest challenge of her life! 


The Boat



The vessel Laura will be using is a hand built ocean rowing boat made especially for the challenge.  It is just 8.6m long and slightly less than 2m wide. The rowing area is completely open, exposing the rowers to the elements during their trip.

They have a small cabin at each end of the boat that will be their 'bedroom.'  Each cabin is just long enough for each of them to lie completely flat in.  In the unlikely event of a storm, each of the 5 crew will squeeze into the 2 cabins to remain safe. Be sure to tune in for pictures and videos of that!

Laura will take just 2 pairs of clothes, one to row in and one to sleep in - don't say we didn't warn you if you plan on meeting her throughout her journey.
And the toilet??? Well, lets just say one word.... bucket!

Over the last 12 months, Laura has taken all the relevant training in order to become a fully qualified day skipper and VHS radio license holder.  Let's hope she won't need the distress signal!


The Charities



Centrepoint
Centrepoint is the UK's largest chartity for homeless young adults aged between 16-25 years old. 
Laura experienced homelessness for 3 months during thw winter of 2016 after a series of unfortunate circumstances.  This left her with nowhere to live, resorting to sleeping in her van in supermarkets car parks and arranging 'sleepovers' at friends' houses.  Too embarrassed to tell anyone her situation, after a few nights sleeping on friend's sofas, feeling that she had overstayed her welcome, she would make her excuses and leave with nowhere to go. 

"It was the lowest and scariest point of my life. That feeling of not belonging and not having the warmth and security of a home was terrible. It was increcibly loney. I was too embarassed to ask for help. I felt like a low life and failure and it started to affect my physical and mental health.  Now I have a good job and a home, I want to make a difference to other people's lives who do not have a home. I cannot imagine what living like that on a long term basis must do to physical and mental health, especially that of a young person. I had the 'luxury' of a van and the support of friends, some people do not have anything.  I want to help!"

Laura wants to raise £25,000 for Centrepoint and has already started the ball rolling doing fundraising events.

The challenge itself is costing £25,000 which will pay for the boat, oars, equipment such as the liferaft and GPS, lifejacket, supplies, food and specialist clothing.
Money received via GoFundMe will initially go towards funding this challenge with everything above being donated to Centrepoint.

 
Why GoFundMe?
Laura is using this platform in order to raise the funds in order to complete this life changing challenge.

So far, she has sold most of her personal possessions to pay for the deposit for the boat, training and some equipment from her own money.

Laura really needs a significant financial boost to help her push on with her campaign. The £10,500 goal on here will cover the cost of hiring the custom built £70,000 ocean rowing boat and emergency liferaft.

Please help support her challenge and in return she will give homeless young people a future.


Become a Member of The £150 Club
For every person that donates £150 and above to this challenge, you will recieve an exclusive wax stamped 'Swashbuckler's Certificate' that will travel the entire 1,800 miles around Great Britiain with Laura.  Individually hand made by Laura with love, this will be presented to you at the end of the trip to be displayed proudly on your wall to inspire others to reach high for their dreams.




Follow Her Journey 
Each day during the challenge, Laura will make a video diary documenting her journey on the ocean, circumnavigating the beautiful British coastline.  Fortunately, given that she will always be on UK terriortory (or at least we hope!), she will be uploading her stories onto her Facebook page via mobile data.  We hope this will keep you entertained and give you an insight into the highs and lows of ocean life, and how pushing boundaries can really make a difference to other people's lives.

Follow Laura's journey on the following social media platforms:

 Website: www.LTFactor.com
Facebook: LTFactor
Twitter: @LTFactor
Instagram: @LTFactor
You Tube: LTFactor

Thank you for your support and we hope you enjoy following this incredible challenge.
xxx
+ Read More
Be the first to leave a comment on this campaign.