LoveFab Enviate Pikes Peak 2017!
$2,190
of $10,000 goal
Raised by
18
people in 24 months
The realities of funding a competitive Pikes Peak Hillclimb effort in this day and age of factory-backed programs and an ever burdensome and increasingly expensive media cost environment has compelled us to approach our loyal fan and customer base for some love.  We are seeking your support to ensure appropriate funding to properly get our 2017 Enviate Hypercar effort to the top of the mountain this year and allow everyone access to this truly grass roots story. 
It's a humbling experience to step back and realize that the car never would have gotten to this point without our generous sponsors and fans.  Although we've made it this far with their substantial support.  This, along with substantial personal sacrifice, will get us to the peak this year regardless, but fully funding the media effort that will allow what will be an epic journey to be shared with the world is where we truly want to be. As we've previously quietly mentioned, this year's adventure is being fully documented by an award winning (but not well funded due to the very tight timeline PPIHC selection process) documentary team.  
Making the resultant video available to the public presents some real challenges, for example a $5K fee for usage rights to any video of the event payable to Pikes Peak is one of the hurdles that need to be overcome for starters.  Add to this substantial production and post-production costs and you'll get a sense of challenges that we're facing in the near term.
Not being able to share this journey with our very supportive public would be devastating to all involved, but is the reality of the situation we currently face.  
The car is well on the way to its final 2017 Peak configuration, with substantial upgrades underway to ensure safety and maximum performance on the Peak.  This effort is a double edged sword however, and though it was a conscious choice to prioritize this effort over that of the core LoveFab business, as a result funding is very tight right now.  Setting pride aside, we're coming to you, our customers and fans, to help make this grass roots effort, which truly has a legitimate chance to take the overall vistory at this year's event, not only happen, but as an epic adventure available for the public to enjoy for years to come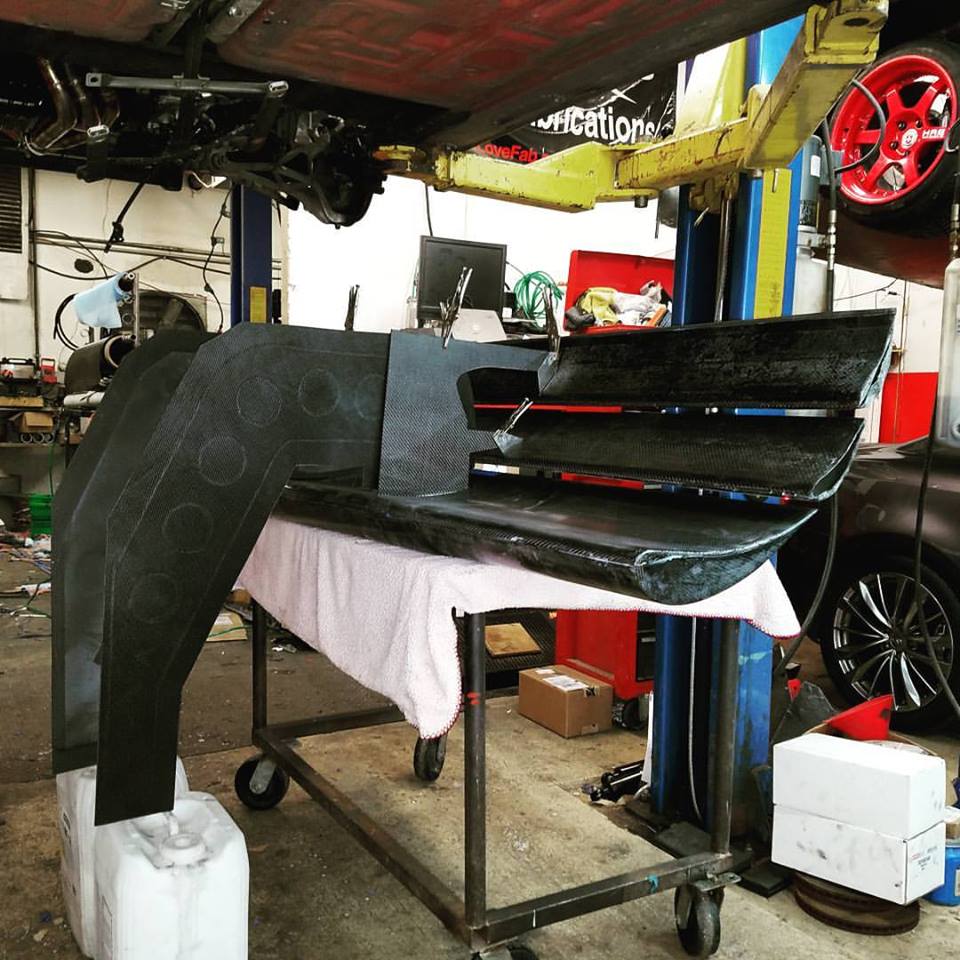 Although keenly aware of the stigma of seeking public / crowdsourced funding for a race car effort, we are also not asking for handouts - we're asking for partner sponsors, and all contributors get something.  Whether its a signed hero card, coffee mug, tee shirt, hoody, your name on the car, mention in the ongoing documentary of the 2017 effort - and for the brave - driving this beast of a car, with bigger aerodynaics than an Formula 1 car ON TRACK for a few laps (bring your rib protector!) on track, a WHOLE track day, or even taking outright ownership of the vehicle post-Pikes Peak!
Many people have approached us this year and asked how they can help this year - this is it folks!
The current offerings for monetarily contributing to this year's effort are as follows, all higher levels include lower level "stuff" (international shipping extra, where applicable):
$10 - Signed 4 X 6 glossy hero card
$20 - Signed coffee mug
$40 - Signed Tee Shirt
$70 - Signed Hoody
$100 - Name on car at the Peak
$500 - Name on car, and mention / name in documentary (in credits and in filming)
$1000 - Name on car, documetary, and 5 laps in car at GingerMan Raceway (South Haven, MI)
$5000 - Full 30 minute session on track with full team support
$10000 - Private track day with car with full team support
$150000 - Full ownership of the $250K+ car at the end of the Pikes Peak event!
Contributions of $1000 or higher can be applied toward future purchase of an Enviate (yes, we're going to build and sell these things in configurations varying from mild to wild) or other LoveFab vehicle build.
Achieving our funding goal by the End of May will ensure we can meet our commitment to deliver to you the best story possible!
As always, we're also open to any othr sponsorship opportunities as well, so do not hesitate to contact us via e-mail at
lovefabinc@gmail.com,
 or through or our  Facebook page: 
https://www.facebook.com/enviatehypercar/
Thank you, and we'll see you on the Peak in July!
Sincerely, 
LoveFab Race Team
+ Read More
Be the first to leave a comment on this campaign.