Loretta Cappiello Curran Fund
$29,521
of $20,000 goal
Raised by
311
people in 39 months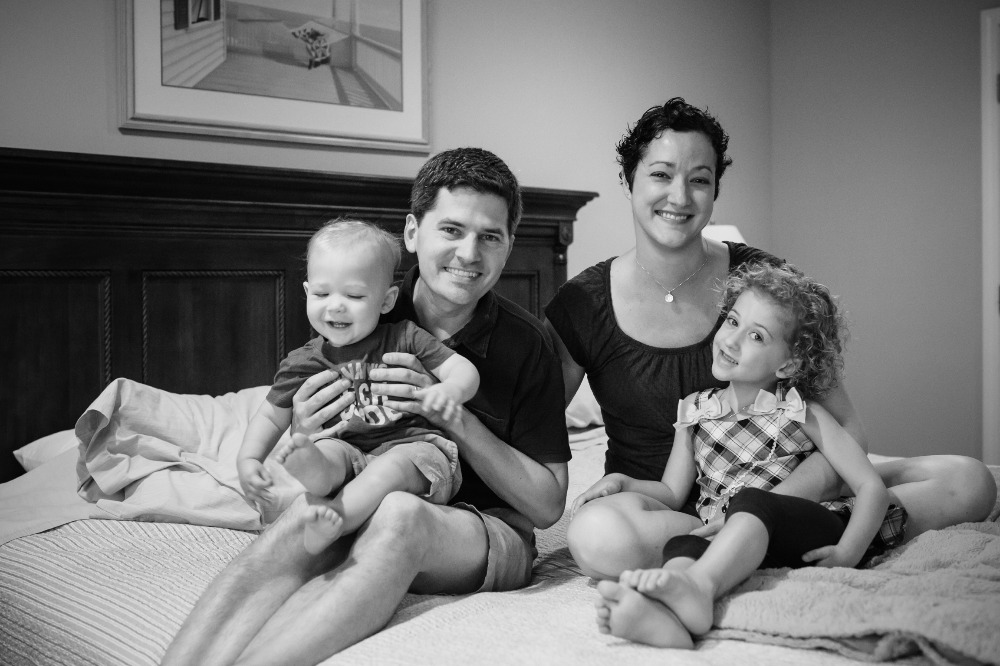 It was six weeks following the birth of our second child, a healthy baby boy named Tommy. The date was August 14, 2014. Two days earlier, Loretta had her postpartum visit with her OB/GYN and he expressed alarm at a growth on her left breast. Loretta was at the Cleveland Clinic to be screened for breast cancer. The tests - a mammogram and various biopsies - came back positive for cancer.
Loretta began 16 weeks of chemo treatments in late August 2014, finishing in early December. After a break of approximately seven weeks, Loretta had a mastectomy on her left side. After another break, Loretta had six weeks of daily radiation treatments from late February 2015 to early April.
Because Loretta has a gene mutation that predisposes her to a much greater likelihood of both breast and ovarian cancer, she had her ovaries removed in May 2015. Following recovery from this surgery, Loretta was generally finished with her cancer treatments and was getting back into living a "normal" life.
Unfortunately, in late July Loretta began not feeling well. After a few visits with her doctors, it was discovered that her cancer had spread to her brain. The MRI she had showed four lesions. A few days later - on August 14, 2015, exactly one year from her original diagnosis - we received devastating news that her cancer had spread to many additional parts of her body, including her liver, hip/pelvic area and spine.
The main focus of treatment from mid-August until now has been to get the lesions in the brain under control. Loretta had a treatment on her brain called Gamma Knife Radio-surgery. It's an one-day outpatient radiation treatment that specifically targets the lesions in the brain. The day of this treatment, an updated MRI is taken that is used to program the radiation treatment. Unfortunately, this new MRI showed an additional five lesions for a total of nine. The Gamma Knife did treat all nine lesions, but because of the additional lesions, the doctors decided that it was best for Loretta to receive 10 daily whole brain radiation treatments. She finished those treatments earlier this week, along with 10 treatments on her right hip/pelvic area.
Currently, it's the hip/pelvic area that is giving her the most pain. A tumor in that area actually fractured her pelvic bone and so Loretta is having a difficult time getting around. The doctors have instructed her to keep as much load-bearing weight off of the area for now, which she will do.
The next step is for Loretta to possibly enter a clinical trial for a drug called a "PARP inhibitor". The drug has shown promise in women who have had a spread of ovarian cancer following their initial treatment, and, in fact, it is now approved for use in these situations. The trial that Loretta may enter is at University Hospitals (UH) here in Cleveland. It is a two-for-one study where two of three get the PARP inhibitor and one receives your doctor's choice of one of three chemo-therapies. Loretta should be able to start the trial toward the end of October once she is off the steroids.
The first purpose of this summary is to bring up-to-date Loretta's condition and where she is regarding treatment. The second purpose is to absolutely thank everyone for their support. Quite simply, the support has been incredible. Loretta, Chris, Margaret, and Tommy are immensely appreciative of everyone's continued thoughts and prayers.
+ Read More