Logan's Medical Fund
$19,340
of $50,000 goal
Raised by
147
people in 48 months
Logan was born at 1:51AM on March 30, 2015 at St. David's South Austin Hospital. He was 6lbs 6oz and 18.75 inches long and seemingly a healthy baby boy. Brandon and Hillary were so strong through the labor process, and were so overjoyed when they finally got to meet their baby boy!
Logan spent his first day as a typical newborn with Mommy and Daddy but during his 24 hour check up they noticed his lips were a little blue. They proceeded to investigate, when they discovered a heart murmur and a lesion in his heart.
Logan was transferred to the NICU at St. Davids Medical Center (Downtown Austin) at 3:30AM on March 31st. Upon arrival they did an Echocardiogram, where they discovered that he had a cardiac anomaly called Tetralogy of Fallot.
This congenital heart defect statistically only happens in 1 out of every 2518 babies born in the US and happens when a baby's heart does not form correctly as the baby grows and develops during pregnancy.
TOF affects normal blood flow through the heart and is made up of the following four defects of the heart and its blood vessels:
1) A hole in the wall between the two lower chambers―or ventricles―of the heart. 
2) A narrowing of the pulmonary valve and main pulmonary artery. 
3) The aortic valves, which opens to the aorta, is enlarged and seems to open from both ventricles, rather than from the left ventricle only, as in a normal heart. In this defect, the aortic valve sits directly on top of the ventricular septal defect. 
4)The muscular wall of the lower right chamber of the heart (right ventricle) is thicker than normal. 
After the Cardiologist confirmed Logan had TOF, they transferred him to the PICU at Dell Children's Medical Center (Austin) on April 1st, where Brandon and Hillary have not left his side since. As you can imagine this is a very heartbreaking and emotional time for them. Logan underwent surgery at just 7 days old and will most likely be undergoing open heart surgery within the next 2-6 weeks depending on his progress.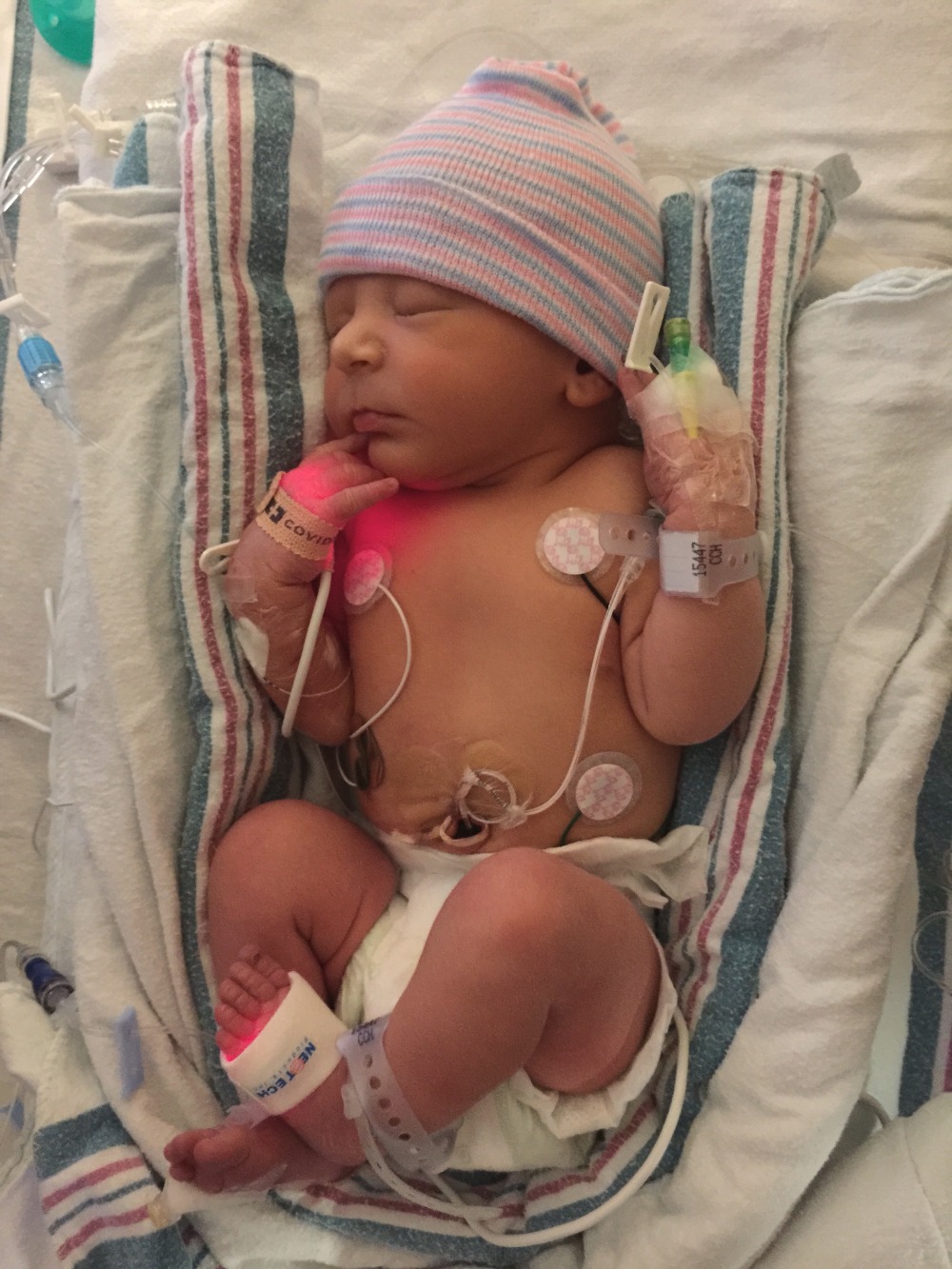 Logan will have to see a Cardiologist the rest of his life and have multiple open heart surgeries throughout his life to replace the Pulmonary valve and artery as they may or may not grow as he grows.
Brandon and Hillary are so thankful for the love, support and prayers from all, but now his family and friends ask to consider making a donation to help cover the growing medical costs associated with Logan's hospital stay and upcoming surgery. No amount is too small. Let's show them an outpouring of love and financial support as they work through this difficult time.
You can also follow along with Logan's progress 
here
.
+ Read More
Be the first to leave a comment on this campaign.