Liv's Mongol Derby 2017
$5,895
of $7,000 goal
Raised by
43
people in 15 months
The Mongol Derby is a 1000 km (621 mile) horse race recreating Gengis Khan's legendary postal route across the Mongolian Steppe, ridden on a series of semi-wild Mongolian horses. The Guinness Book of World Records has dubbed it "the longest and toughest horse race in the world," and yours truly has been hand-selected out of 1000 applicants as one of the 40 international riders that are invited to compete each year.
This August, over 7-10 days, I will face challenges such as fleeing from packs of wild dogs, swimming swollen rivers, galloping through hail storms—and, of course, staying on my hardy but often unruly mounts. Not to mention the fine print: chapped lips, chaffed unmentionables and only 11 pounds of gear to get me through heat and cold, rain and shine. Furthermore, there is no marked course. I'll be relying solely on GPS and (hopefully) the help of some friendly nomadic locals. Food, shelter and water on the course will be provided by the generous Mongolian families who staff each horse station (or Urtuu, in Mongolian). The stations are located at every 40 km/ 25 miles along the route, but I also have the option to camp out on the Steppe or stay overnight with a family in a Yurt (round nomadic tent).


You think I'm insane, I get it. (My mother agrees). However, I am honoured to be chosen as a rider in this year's Derby. Not only is it the grandest adventure I'll ever face, but it also raises money for
Cool Earth
, an environmental charity that works hand-in-hand with indigenous communities.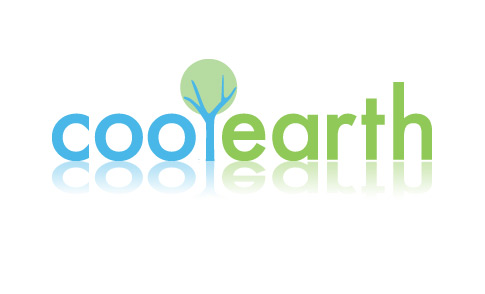 The charity only protects rainforest that without intervention will be destroyed within the next 18 months and has raised over 6.5 million dollars since its inception in 2007.
The Mongol Derby alone has raised over $400,000 dollars for Cool Earth and I want to further contribute as much as I can to this worthy cause!
While - yes I'll admit - riding ponies and saving the world at the same time is a serious win-win for me, I can't stress the unparalleled importance that the preservation and restoration of these communities hold for countless ecosystems, fighting climate change, and the quality of that good ol' air we so love to breathe! (Google it.)

Because of my passion for both the cause, horses and crazy, wild, testing-my-utmost-limits type adventures, I feel like this event was made for me. You don't have to know me too well to know my life-long obsession with horses (and most other creatures). From show ponies, to barrel horses, from off-track rescues to on-track conditioning, I've dipped my toes happily and heartily in the equine pool and have loved every minute - bucks, kicks, bites and countless falls included.
(Pony ridin' has always been a very serious deal, okay?)
So, what am I asking of you?
Firstly, someone please buy my mother a stiff drink.
Secondly (and only very slightly more importantly) the entry fee and inclusive donation to participate in the Derby is not cheap. Additionally, flights, gear, training and the fact that I'm in nursing school full-time make this a near insurmountable feat to afford and accomplish.
That said, I'll be paying for most of my trip myself (to the tune of around $7000) and I would like to match my personal commitment with donations for Cool Earth! Any/all help, no matter how small, is greatly appreciated!
I'm asking for you; dearest friends, family, friends of friends, frenemies and yes, even you people in the back posted up with some popcorn patiently waiting for me to break a bone or four. I'm asking that you please support my ambitious endeavour so that I can proudly represent North America in the toughest horse race in the world!
How you can help?
1.
Kindly donate to this page
. Skip your non-fat extra whip double soy vanilla chocolate strawberry frappucino for a day and help me save the world. Literally every dollar helps and I can't thank and appreciate you enough in advance!
2.
Hire me!
Painting a room? Yard work? Struggling with a paper? Got a bad-mannered pony or some stalls that need cleaning? Need a babysitter or a bartender or a DD (Hopefully not all at the same time)? You're looking at the cheapest underqualified labourer money can buy!
3. Any christmas, birthday, graduation, and/or other nondenominational but equally lovely gift you might have planned to get me -
please redirect that thought in the form of a donation!
4. Throw on the movie "Hidalgo" and think of me! Keep me in your thoughts and prayers (my mama too) as I go along this journey! I understand that most of you - my loving yet student-loan-ridden friends - may not be able to contribute financially, but you can always show your support by
sharing this page on any or all of your social media pages.
You'll also be able to follow my training and competing blog after the official press release in January!

Lastly, if you have any questions, concerns, comments or just want to tell me once more for good measure how crazy I am - please reach out to me at any time through text, facebook or email!
Thank You Thank You THANK YOU.
Love you all, xxxx Liv.
SaveSaveSaveSaveSaveSaveSaveSaveSaveSave
+ Read More
Be the first to leave a comment on this campaign.