Violence is A Disease! Time To Heal
$73,921
of $390k goal
Raised by
433
people in 16 months
539 No Shooting No Killings
is a campaign created by
LIFE Camp
to directly address:
1. Mass Incarceration
2. ReEntry & Recidivism
3. UnEmployment
4. Trauma & Therapeutic Healing
5. Economic Development
6. Police Brutality & Harassment
When there are 539 of No Shootings & No Killings that means that LIFE Camp has deployed a group of formally incarcerated men & women into the streets to canvass daily, intervene/interrupt &/or mediate incidents that might lead to arrest, traumatic impact on individuals, and lost of life. LIFE Camps Staff gives them alternative ways to resolve their interpersonal beef!
We have:
1. worked with over 5000 high/proven risk teens & young adults
2. interrupted/mediated over 329 incidents
3. hired over 50 formally incarcerated men & women who are now tax paying citizens, and reconnected with their families/their children
4. Placed over 276 teens/young adults in jobs (summer, construction, temp employment, work program),
5. Over 156 teens/young adults get their high school diploma, GED, or attend alternative school
6. Helped over 75 families in their journey to healing after loosing a loved one to violence
Our program works! The Peace Force Needs Your Financial Support on This Giving Tuesday and Every Other Day to Help Heal & Transform Communities
----
My name is Erica Ford. I am an activist and the founder of Life Camp, a non-profit organization whose mission is to make Peace A Lifestyle.
 For over 25 years, I have commited my life to stopping the violence in the streets of NYC and across the country.
We've worked alongside community leaders and activists from across the city to create systems that promote peace in the streets.
We work with a team of people from various walks of life and across industry to make the streets safe for our children.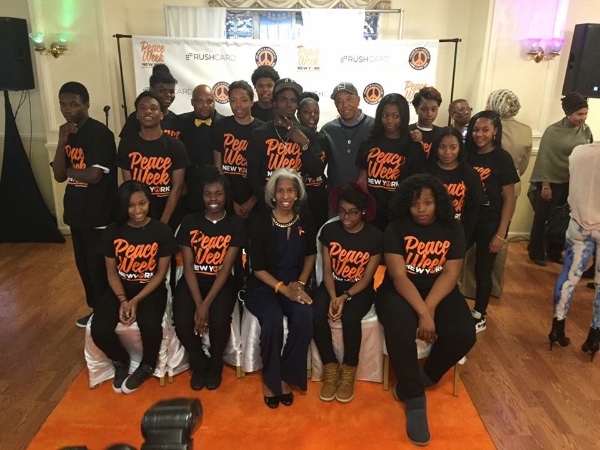 Help us expand our target area, hire more VIP's and bring on LIFE Camp Peace Ambassadors to make Peace A LIFEstyle in the community.
Whether it is 365,000, $36,500, or $3,650, or $365, or $3.65 it all helps save a family from experiencing the pain of a murdered child.
Thank you in advance! We are grateful for your support!
+ Read More
The LifeCamp is true to its word, my elderly father was assaulted and being harassed the LifeCamp staff responded immediately and mediated/deescalating situation. We now feel safe and a sense of relief. They are an asset to South Jamaica Community!
+ Read More
You welcolm but Thank you for all you doing with Life Camp Inc.GOD Bless!!
+ Read More