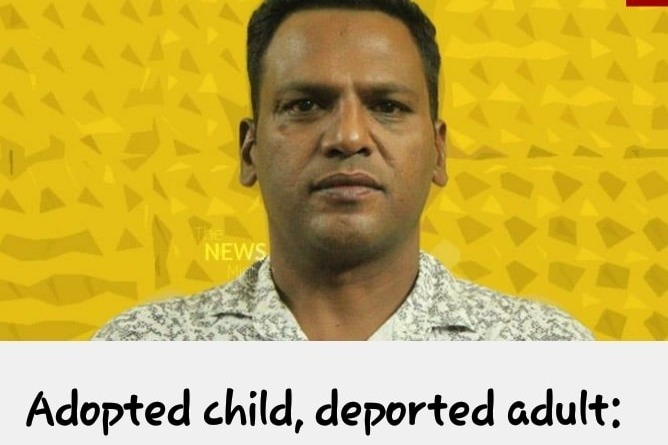 32
4
Let´s help Wazulu get his ID papers!
$2,098
of $10,000 goal
Raised by
31
people in 2 months
Wazulus Story 

Wazulu was born in India and adopted as a child.  He was taken to the USA at the age of 12 to live with American parents and for the next twenty years he studied and lived as an American. 

A brilliant musician, Wazulu was gaining recognition as a performer and producer of an original style of Indian influenced hiphop and at age thirty was living comfortably in Portland, Oregon.  

In 2010 whilst returning to the USA from a trip to Costa Rica to perform at a music festival, Wazulu was detained, held in a detention centre for two months and then eventually deported back to India. During this process his Indian passport was confiscated, leaving him with no documents.  He had no support, no money or any way to make an income. 

Wazulu was forced overnight to live a hand to mouth existence on the streets of a country that he no longer knew. 

Since returning to India he has been homeless, living on the streets, in bus stations, or on the roof of strangers houses and often eating in temples where food can be provided.  

It was the responsibility of his adopted parents to obtain citizenship for Wazulu, and this was not completed during his time in the USA. He only had a green card in his Indian Passport. This is the cause of the current situation. 

Without ID it is very difficult to do anything at all in India. It is not possible to travel, to work, rent accommodation, have a SIM card or get any government support. 

Wazulus music is the one thing that has helped him to survive during this ordeal of the past nine years. Against all adversity he manages to keep going. 

You can listen to his music on soundcloud. 
https://soundcloud.com/wazulu-the-ill-dravidian

His story was recently featured in ' The News Minute '

"Adopted child, deported adult: The 'American' living in India without an ID for 9 yrs"

You can read the full article here 


Campaign

We are doing everything we can to help Wazulu regain his official documents and for his story to heard.

Since ACT ( Against Child Trafficking ) came to know about him,  we discovered Wazulu's Indian passport was in fact valid until 2017. So it will be possible to obtain a new Indian passport, and this will be the first step towards Wazulu getting his life back.

The bureaucracy in India will make this process difficult and with no residential address or any original documents this will make the process even harder.  

Initially we will travel to Bangalore and Delhi together to meet officials from the adoption agencies and government departments and try to find any original documents that may still exist. Many officials find this story difficult to believe.
 
This process will require a lot of work. ACT has extensive experience in this field and has worked previously on the cases of Jennifer Haynes and Kairi Shepherds. We successfully obtained ID papers for Jennifer and we blocked the deportation of  Kairi. 

We have lawyers in our team which maybe necessary for this process. 

Money Raised

1/2 of the money raised from this campaign will go directly towards Wazulu´s desperately needed living expenses.
The other half will be used for the legal work and travel that is required. This includes:

- Fees, like applications, filing charges etc
- Legal fees
- Court case costs if necessary
- Travel  ( Delhi / Bangalore ) ; ( Bus / Flight)
- Boarding and lodging
- Other misc campaign expenses

It is going to be a long process but something that needs to start as soon as possible so Wazulu can be supported and change his circumstances. 


* ACT USA is a registered 501c 3 and now accepting donations in the effort to: enable field research and investigate cases, develop and spread educational materials, organize and participate in human trafficking based forums and related fields and provide professional and peer support for victims of child trafficking.
+ Read More
Update 2
2 months ago
Share
Today we went to the main Aadhar authority. It went really smooth. We got some real important guidance and advice how to go about applying for primary ID documents.
We' ll work on that :).
+ Read More
Update 1
2 months ago
Share
step by step we'll get Wazulu his ID back. We spend the whole day at the passport office in Bengaluru and now the next steps are clearer. Thank you all for your support!
+ Read More
Read a Previous Update