16
4
Accelerating Climate Action in Kingston
$1,217
of $5,000 goal
Raised by
18
people in 5 months
Accelerating climate action in Kingston!
"Never doubt that a small group of thoughtful, committed citizens can change the world; indeed, it's the only thing that ever has." - Margaret Mead.
Citizens cannot rely on government alone to solve critically challenging issues. That's why we've formed the Kingston Climate Hub: to provide non-partisan information on climate change, to engage with our community to take control of climate change in our own backyards, and to monitor government and industry actions and outcomes.
Everything we do, we are paying for out of our own pockets and with our own time. We need your help today to help us:
- research Kingston's emissions sources and develop local actions to make REAL change
- developing educational materials about climate change and action (e.g. impacts of legislation, etc.)
- community outreach and surveys to develop a climate action declaration
YOUR DONATION OF $50 OR MORE REGISTERS YOU FOR AN ANNUAL MEMBERSHIP TO THE KINGSTON CLIMATE HUB.
Updates
We will provide updates throughout this fundraising campaign. If you'd like to stay informed of our progress in the long term, please visit our website to s
ubscribe for updates
.
Our vision
The Kingston Climate Hub's vision is "Zero by 2050" in keeping with the 2018 report from the Intergovernmental Panel on Climate Change for the need to reduce greenhouse gas emissions by 45% by 2030 and to achieve carbon-neutrality or "net zero" by 2050.
Our mission
The Kingston Climate Hub brings together individuals, business and government by providing information and mobilizing the community to take action in support of Kingston's goal to become Canada's most sustainable city, meeting IPCC GHG emission targets.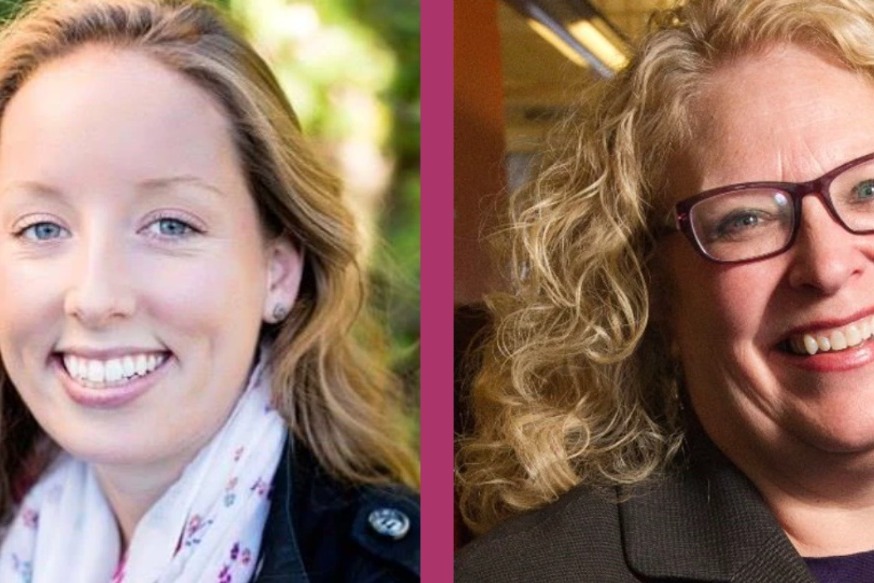 Who we areEmily FergusonCo-founder
Emily is a community organizer, researcher and writer, focusing on climate change. She graduated from McMaster University with a multi-disciplinary BA (Honours) in geography, environmental studies and political science. She is a Climate Reality Leader, having received training from former Vice President Al Gore. Recently, she provided regulatory support to the opposition of the Energy East pipeline, succeeding in its cancellation. Emily believes in the strength of communities coming together and the power of people uniting over a common cause.
Colleen GareauCo-founder
Colleen is an award-winning communication strategist, project leader and writer who is turning her 20 years of communication experience to tackling the issue of climate change. During her career, she has worked for or consulted with all levels of government, businesses and nonprofits as well as teaching communication courses at community colleges. Colleen has also been honoured by the City of Halifax for her volunteer work and in the N.S. Legislature for community leadership.
+ Read More