LAJEE CULTURAL TOUR 2016
£1,405
of £3,000 goal
Raised by
32
people in 34 months
Lajee Center Cultural Advocacy Tour 2016
During July 2016 Scotland and Ireland will be welcoming 17 young members from Lajee Center, a cultural arts youth centre in the heart of Aida Refugee Camp in Palestine. Lajee's young representatives will be performing traditional dabke dance, showcasing an award-winning photography exhibition, screening independent films and presenting talks on their life and work in Palestine. The tour will travel to many different cities including London, Glasgow, West Dunbartonshire, Edinburgh, Aberdeen and then to Belfast in Ireland. The group will be meeting with community groups, civil society organisations, artists and youth centres, collaborating and networking with different communities across Scotland and Ireland.
 This cultural advocacy tour forms an important link in the Palestinian solidarity network, building relationships and forging new paths to cultural collaboration and exchange. The programme provides an opportunity for Palestine's youth to share their stories of life and struggle under Israeli occupation and platform the rights, organisation and resistance of refugees. A full programme of tour events will be published soon for each city. Events are open to all and activities will cover cultural arts education and open up new ways of understanding the Palestinian struggle and the situation of refugees.
Financial Appeal
We are opening a call to support Lajee Center's cultural advocacy tour to Scotland and Ireland during July 2016. Lajee Center has started to fundraise and some individuals are already keen to support the project. We are calling on any individual, charity, organisation, trade union, society or group around the world who are able to financially support and contribute towards this tour. All fundraising will cover the costs of travel, accommodation, food and transport throughout the programme. The tour members are forced to travel from Jordan in order to access the airport, because of the restrictions of movement from the Israeli occupation, a fact that significantly increases the financial appeal.
Cultural Advocacy Tour Goals:
- Establish links between children/youth from Palestine and children/youth in the Scotland and Ireland
- Showcase Palestinian youth creativity as a tool for education and understanding
- Develop an awareness of Palestinian arts and culture
- Provide children/youth with a broader understanding of the value and importance of creative, cultural work as a tool to positively communicate, represent and express themselves in the world
- Network with and create links with different communities and cultural centres, groups and initiatives in Scotland and Ireland
- Raise awareness about the contemporary life inside Palestine's refugee camps
- Platform Palestine's rich, diverse culture and its importance in Palestinian life as a form of expression, demonstrated through different art forms, both traditional (dabke) and contemporary (photography and films) 
Lajee Center
Lajee Center is a grassroots creative community centre in the heart of Aida Refugee Camp in Bethlehem, Palestine. 'Lajee' means refugee in Arabic. Aida Refugee Camp, where Lajee Center is based, is surrounded on three sides by the apartheid wall and is under constant Israeli military surveillance and control, and experiences daily attacks. Established in 2001 by a group of young people, Lajee Center has grown within the community and provides a dynamic space for education, community engagement, youth empowerment and social development. Central to Lajee's work in the community is the protection, development and investment in Palestinian refugee youth and the rights of all Palestinians. The Center runs projects and courses on the arts, human rights, refugee rights and democracy education, photography and film, dabke dance training, music, English language and Palestinian culture and history.  The activities programme aims to provide youth with a key to their future, and the conviction that they themselves are initiators of change. For more information please visit lajee.org 
Lajee Dabke Dance Troupe
Lajee Center's young dance group have been performing since 2002 across Palestine and internationally. Dabke is a Palestinian traditional dance, commonly performed in weddings and cultural events with varying styles. Palestinian dabke has become an intrinsic part of the Palestinian struggle, where music and dance are used to communicate ideas about Palestinian life, rights, land and freedom. It transcends its cultural arts tradition to a performance of Palestinian struggle and resistance. Lajee's dance group will perform an hour show in every event incorporating music and styles from all parts of Palestine. The majority of dancers started as children, attending lessons within Lajee, and have developed and grown into a talented, confident group in their early 20s, now teaching dabke to younger children in the centre.  
Lajee Center Media Unit
The Media Unit facilitates a creative space for education and practical activities, investing in the self and collective expression of Palestinian children and youth in Aida Camp and the surrounding area. The Unit regularly runs courses developing techniques on photography, filmmaking, editing and sound, storytelling and representation. The Unit not only develops the skills and techniques of its members, it also provides an open space to reflect on and critically engage with the form, use and practices of media representation in Palestine. Members make their own films and documentaries, develop photography projects, publish books, produce radio podcasts, write articles and through their work engage with the local and international community. The Media Unit's activities are particularly important in supporting Palestine's youth regain the right and ability to become tellers of their own life, history and future. During the tour, representatives of the Media Unit will showcase their work in exhibitions, film screenings and talks.
Please forward this call to everyone who may be interested in sponsoring and contributing towards the tour. With a collective drive for support we can turn this tour into a reality and give young Palestinians the opportunity to represent their culture, life and resistance. Many of the participants of the tour have never traveled before, therefore this is a wonderful opportunity for them to see other countries, meet different people and experience other cultures and communities.

With thanks in advance from the Lajee Center & tour organisers.
For further information including events during the Tour please follow the Facebook page
https://www.facebook.com/TheLajeeTour
or e-mail info@lajee.org.
+ Read More
Update 2
33 months ago
Share
Hi everyone :)
Up until now our target has been advertised as £12k. This amount has been to signify the total cost of the Lajee Tour including flights, travel cost while in Scotland, event hire, advertising costs etc.

The organising group has decided the Go Fund Me is very important for us to reach our first goal and most important hurdle in securing the Lajee group flights. Therefore we are changing the target amount to £3000 to secure this first and most vital stage which we really hope can be reached before the end of March!

The remaining balance will be worked on thereafter & we will keep everyone up to date.

Once we reach the £3000 target & secure the lajee group travel asap, this will be a great achievement.

Thanks again
On behalf of all organisers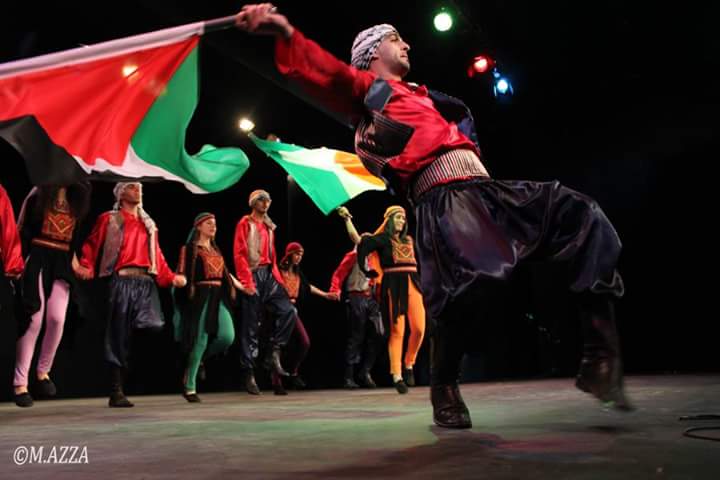 + Read More
Update 1
34 months ago
Share
Thank you so much to everyone so far who has kindly donated towards this years Lajee Tour.

Please feel free to share the Go Fund Me page on Facebook, by email or via Twitter to spread the word & help us reach our goal.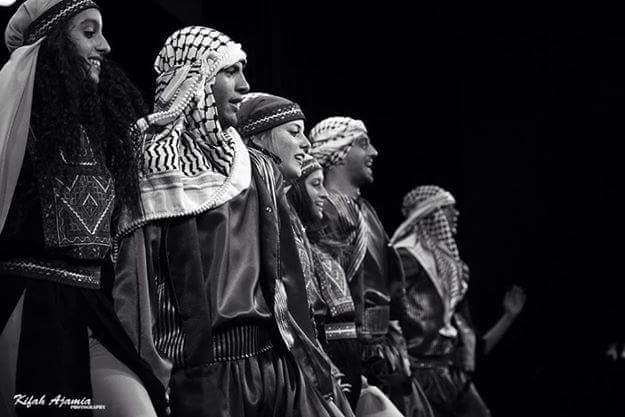 + Read More
Read a Previous Update
Be the first to leave a comment on this campaign.