Kurt's Coming Home!
$34,412
of $100,000 goal
Raised by
316
people in 55 months
On May 16th, Kurt Stenzel – dedicated father, loving partner, generous and loyal friend, artist, musician, and space explorer – suffered a massive stroke to the left side of his brain, paralyzing the right side of his body and greatly limiting his ability to communicate. Since that time, Kurt has been hospitalized and is now working hard in various therapies to begin the long and challenging process of regaining both his mobility and speech. I'm happy to report that he's making great strides in his recovery, and approaching rehab with his trademark optimism and lust for life.
After 3 months in the hospital, Kurt is coming home! While this is wonderful news, the next phase of his recovery presents a new set of challenges. Kurt's health insurance is ending soon. I'm currently looking for work to help support us both. At present, he needs 24-hour care to assist him with the basics of day-to-day living, along with his many physical, occupational and speech therapies. Believe it or not, speech therapy is not considered an essential (and therefore, covered) component of ongoing rehab! Neither is in-home care. Kurt needs some help.
With a leg brace, Kurt is now able to stand for short periods of time, and has begun taking steps with a cane and the help of an assistant. He's also making steady progress in speech therapy. With time and practice, Kurt has progressed from being able to respond with only "yes" and "no," to communicating basic ideas with a gradually increasing vocabulary. Not being able to verbally express himself the way he's used to must be incredibly frustrating for someone like Kurt – one of the most engaged, creative and animated personalities around… but anyone who knows his story knows that he's already overcome numerous challenges in his life. The amazing thing about Kurt is he never gives up.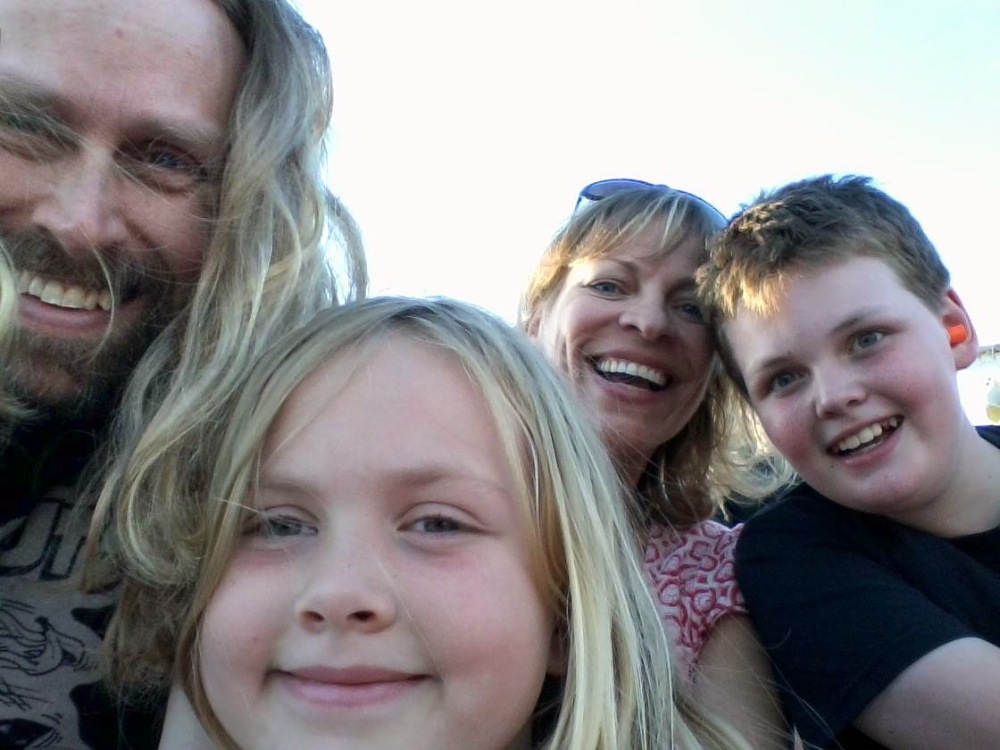 Many of you know Kurt through the music he's been making for more than half of his life. From Six and Violence, to Beyond-o-Matic, Cookin' with Kurt, SpacEKrafT and other ventures, Kurt's collaborative and solo projects have ranged from hardcore to space rock and ambient. Not just a musician, his delightfully madcap sensibilities gave us the hilarious late-night local-cable TV show, "Talk to the Hand."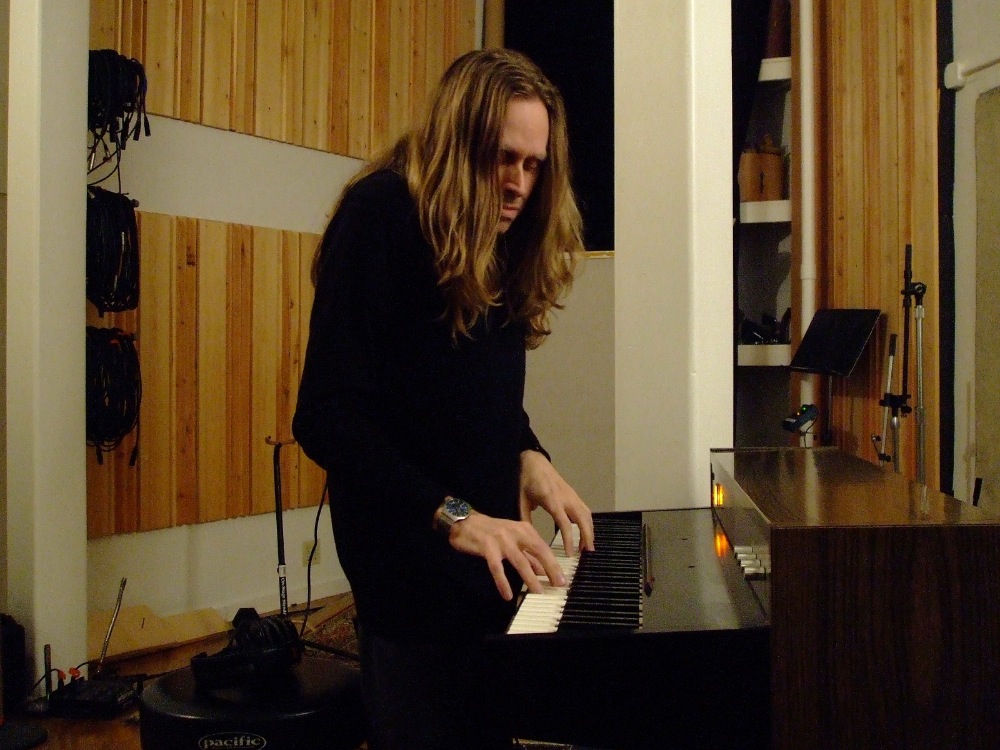 A huge moment for Kurt was being asked to compose and produce the gorgeously synth-laden soundtrack to the critically-acclaimed film, "Jodorowsky's Dune," which was released earlier this year.
Kurt also worked hard in a successful sales career for over twenty years, most recently as vice president of sales for a digital marketing agency.
Most importantly, he's a devoted father with two beautiful children, Henry (13) and Julia (8). Kurt and I became engaged last year, and I'm so thankful we found each other. I feel honored to be a part of such a loving and creative family.
The road to recovery from a big stroke has no set map. What amazes us all about Kurt is his unfailing optimism and determination to get there, wherever "there" is. He has touched the lives of so many of us, and now is our chance to touch him back (if you know Kurt, you know he'd find that hilarious). Thank you for your love and your support; it really means the world to us.
How you can help…
Some of the things we need help paying for include:
  * In-home health aide to help with dressing, bathing,
    wheelchair transfers and meal prep
  * Ongoing speech, physical and occupational therapies
  * Acupuncture
  * Medical appointments and daily medications
  * Paratransit services
  * Home modifications (ramps, floor decking for outside areas)
I have started a wish list for items we will definitely need. Here are some links for the items below:
iPad
- Donated!!! Thank you!! 
Drive Medical Deluxe Pivot and Tilt Overbed Table
- Donated!! Thank you so much!
Photo Cue Cards
- Donated! Many, many thanks!!
STENZOSTRONG bracelets are now available! Please include your address when donating and I will send you one.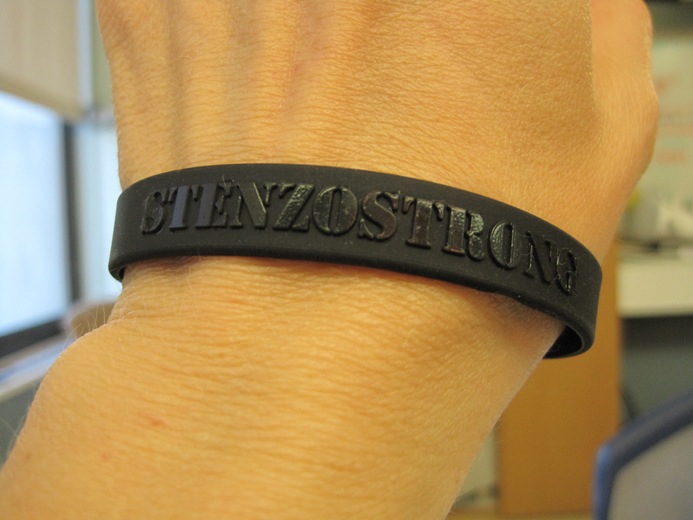 + Read More