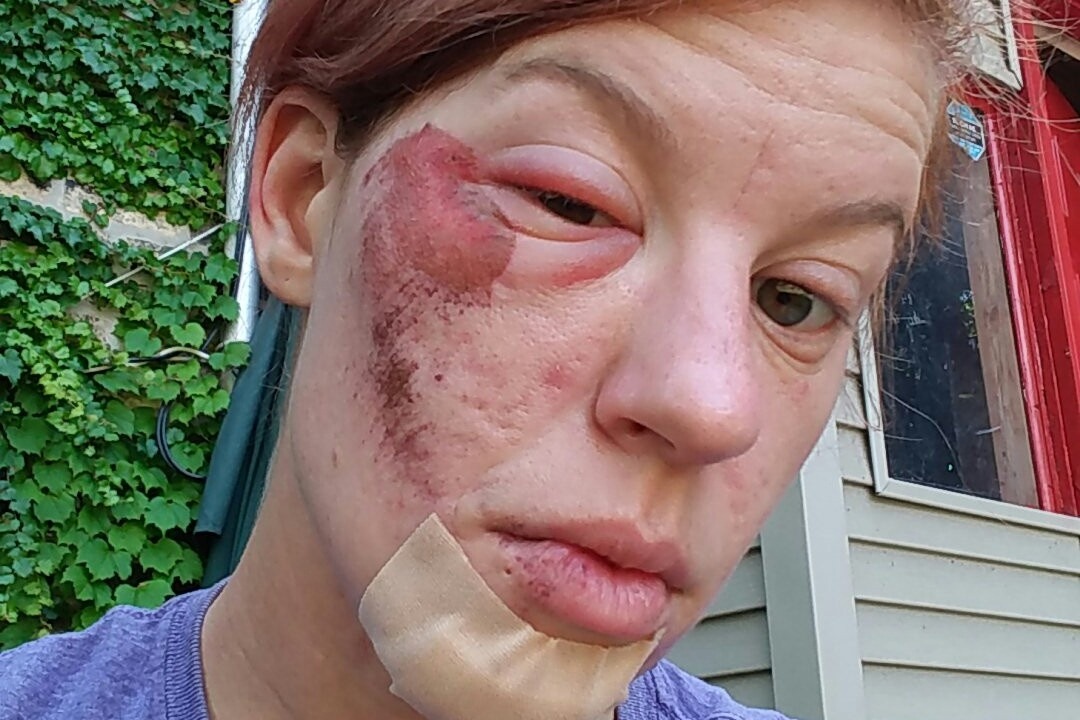 155
5
Kristen's Crash relief (read story)
$6,303
of $10,000 goal
Raised by
149
people in 5 days
"Human progress is neither automatic nor inevitable... Every step toward the goal of justice requires sacrifice, suffering, and struggle; the tireless exertions and passionate concern of dedicated individuals."

― Martin Luther King Jr.


I have tossed and turned about this……...

And have a serious concern.

……………………….It happened so fast……...my mind quickly filled with questions expressing intense dismay.


Was she too distracted by the light of her presumably grandchild's eyes in the back seat to see the lights in front of her turn red?

Was she too weathered from her 80 + years of life to see all the beautiful bright colors I had worn that day?

Should I have looked closer to the other side of the street instead of looking forward?


But really?
A u-turn at a red light?


How could I have known?!


Does she not know that I was once a child with a smile, so bright?


"This is not fair!…………...How could this happen?....to me."

Helmet cracked, the blood dripping down my face…..

In anger and rage I reacted as YOU probably would have.

I threw the helmet into the ground so hard it broke into two pieces.

I saw red. I felt dizzy. Is my bike ok? Where is this blood coming from?


She got out of the car with fear in her eyes

It was a fear most of us will NEVER know.

My jaw dropped, shocked by who was before me.

A feeble, vulnerable, older woman.


She dropped to her knees in front of me.


With a shriek and tears in her eyes she began crying out in a way that will haunt me for the rest of my days.

"NO DEPORTE! MI FAMILIA NOOO PLEASE NOOO"

And what was in her shaking hands?

An expired green card.


There were witnesses who were heading our direction with phones at the ready….calling for her families destruction unknowingly.


I did what I had to.
What was needed.

Because NO person should be begging for their life and family...to me!


This is not fair.
This is not right.


Spilling blood all over her yellow lacy dress, I grabbed her hand and pulled her off the ground.
Quickly helped her to car, turned her ignition key, gave her a kiss on her hand.


And as she drove away.
I cried harder than I ever had before.


The pain and blood (.... and evidently mild concussion) was not the reason for my tears.


I am a bicycle safety advocate, head community organizer for "ghost bikes chicago" (a comunity driven organization which installs, and maintains those white bicycles at the intersection where cyclist have been involved in a crash resulting in the loss of their lives), an "active transportation alliance ambassador", a regular volunteer for "chicago family biking" and dare I say the obvious??  

A die hard believer in cyclist justice to the fullest extent of the law.

This is one of my biggest passions.

But alas, here I am being silenced for something I have worked tirelessly to prevent, through education, advocacy and 100's of hours volunteering.


My silence became my only weapon against a much bigger war of invisible borders carried out and perpetuated, by our careless world leaders. 

So with no police report comes….no legal recourse.
No financial assistance.
No insurance to cover these medical bills or even some missed work.

So I humbly ask for your help.


Donate if you wish to.

But please I beg you watch out for each other.
And as always.

#ryb

++I will be updating with images of bills (once edited for privacy) AS THEY COME THROUGH because transparency is clutch!++

Any additional funds raised will be donated equally between the following organizations:

1. Chicago Family Biking
2. Active Transportaion Alliance
3. Illinois coalition for immigrant and refuge rights. 



+ Read More
Update 1
3 days ago
Share
It took me a week or so before I started this go fund me account.

It took two days to reach my intial goal of 5,000.

I raised the goal today to keep the fundraising going as I am still unsure of final billing costs, as these things take time to process, however as of 8/10 I have not received the final bill in mail.
I will be applying for a charitable exception / discount from the hospital in hopes to keep the costs low.

After all is said and done I anticipate I will have raised far more than I personally will need.

So all additional funds will be split between organizations that will directly influence what happened here in Chicago that day.

Due to the nature of what you have read here I will not be releasing exact location or time of the crash to any media for fear of incriminating the woman in question. Probably just me being overly paranoid but still... *Red light cameras retain info*

As for me, my facial healing has gone well, I got the stitches removed.
my hands hurt and I have a finger that just doesn't seem to want to be straight or useful when bent....so gripping is hard, If this doesn't get better within the next week I will set another appointment to figure out what's going on with it. However thanks to time, Epsom salt, Ibuprofen, a hospital and a immediate Care clinic I don't outwardly look like a beat up hot mess.
Now mentally....well that is another story. I am actually a bit overwhelmed.

We have had a terrible crash happen in Chicago that resulted in a mother being killed by a large dump truck. She was 39 years old. I am angry. I am confused. I am sad.... and now...... more motivated than ever to stop this senseless vehicular violence.
What if it was you or someone you loved? What would you do?

Let's do this.

I wish to ask all of you to join me with helmets on for a silent protest.

Wednesday, September 12
City Hall
Room 1103
2:30 pm.

Let's show the mayor how we feel.
+ Read More