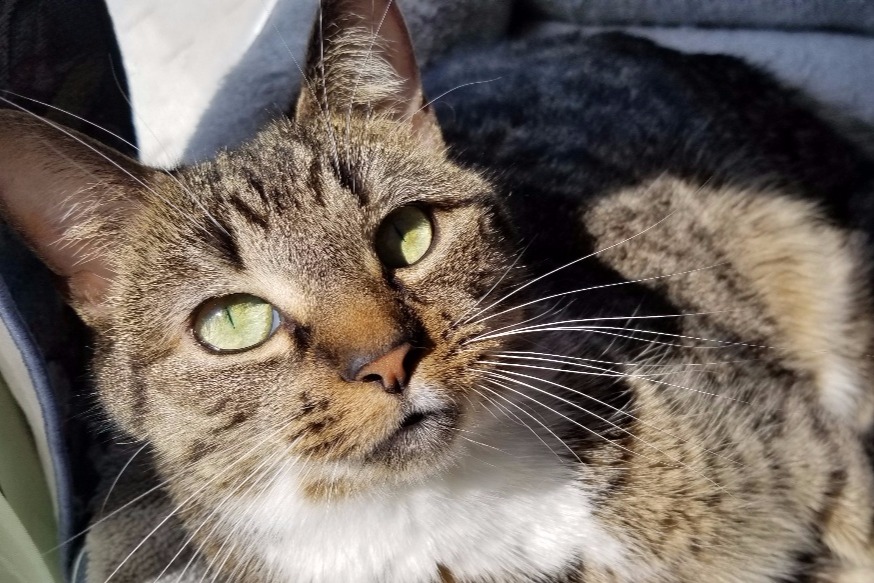 6
7
Kiya the Hypercalcemic Kitty
$60
of $1,000 goal
Raised by
4
people in 7 months
URGENT HELP NEEDED ! I adopted my furrbaby, Kiya, 3 years ago, and now she is very sick.  
Kiya has been pretty sick for about a year now. I've been to my vet countless times so far, and the bills keep piling up. It has now, after many months of testing, that she has idiotpathic hypercalcemia.  She does not have any tumors or cancer, but the calcium needs to come down before it effects the other parts of her body (like kidney stones which operation would cost thousands of dollars).
I am not sure if there is any help you could provide , but I am desperately trying to survive on the very little I have coming in, which covers practically none of my bills so debt has already been piling up.  My mother recently passed away, and I am the only remaining heir.  I now have a house I am struggling to be able to afford on top of everything else.  Of course my babies are a priority and I will always take care of them before anything else, but this is really, really difficult... I've been panicking almost every day.
I am so glad I got Kiya from Destiny's Hope Cat Rescue.  Destiny's Hope  is a truly beautiful organization that I believe in whole-heartedly, and recommend to people looking for kitties all the time.  Kiya has been a genuine life saver for me time and time again since I adopted her about 3 years ago.  She is such a strong emotional support, and one of the most affectionate furrbabies I've ever had.
She currently doesn't have urinary stones and does not have trouble urinating.  She needs continued monitoring and care, and will be on a number of medications long-term.  All these things keep adding up.  Please help - $5 is all I ask.  Please.  Thank you!
+ Read More
Update 1
2 months ago
Share
UPDATE: Kiya's calcium levels are finally back in normal range. The medicine she takes once a week has been working. Unfortunately, her kidney levels have gotten worse. I need to start her on this new medicine immediately. I have ordered it and included is a picture of the receipt. If anyone is able to help by donating, I would be extremely appreciative.
+ Read More