Zachary's Transplant Fund
$555
of $5,000 goal
Raised by
14
people in 45 months
Zak is getting a transplant on July 24th. This will be his second transplant. He had his first transplant when he was only 11 years old, March 7th of 2001. We were lucky enough that the kidney had lasted 12 years. But with recent hospitalizations resulting in fluid building around the heart and needed to be drained and then a week after that release he ended up back in the hospital with 2 liters of fluid in his lung and it was at that point that the doctors said there is no more putting it off. We need to start you on dialysis.


During all this time Laura, our mother, has had to take time off of work to care for him at the hospital and transport him to various doctor appointments. And now that it's time for the transplant, she's run out of Paid Time Off (PTO). Now she's safe from losing her job due to the Family Medical Leave Act (FMLA). But this means all the time that she's at the hospital with Zak recovering and the doctor appointments following the transplant will be unpaid and leaving them in a hard place. They will have to travel from Stonington CT to Hartford CT (which is about an hour's drive as long as there's no traffic) twice a week for at least a month following the transplant.

Zachary can't drive because he is legally blind on top of many other medical problems that he has faced. Like I have previously mentioned he had a transplant when he was 11. But before that when he was 6 his spinal cord swelled into his brain and paralyzed him from the chest down and also completely blind. He spent months in the hospital and eventually regained use of his limbs but his site was 90% gone.

Please any way in which you can help would be greatly appreciated.


+ Read More
Update 2
Posted by Amber Dionne
45 months ago
Share
So Zak was discharged sunday! hes doing great. everything is functioning perfectly and he has lab results that we havent seen in years. Hurray! thank you for all your help!
+ Read More
Update 1
Posted by Amber Dionne
45 months ago
Share
Hey guys, Zak had his transplant on wednesday and everything went great! They got him up and walking yesterday and today and they are saying he will probably go home on sunday. But then comes the challenges of getting him from stonington, CT to Hartford. Any and all of your support is greatly appreciated.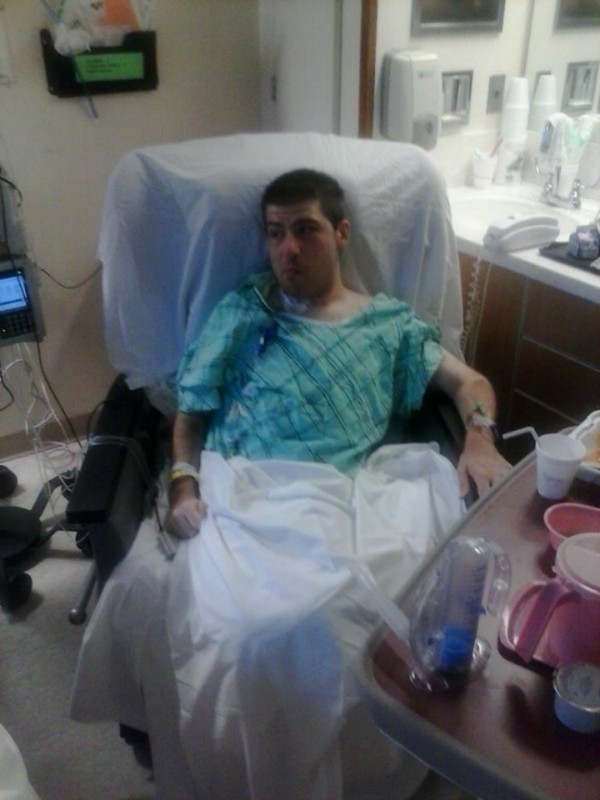 + Read More
Read a Previous Update
Hey Tia....its Laura....thank you for your support once again!...its so nice to hear from you...Zak hasnt gotten around yet to replying to anyone as of yet...being lazy I think...gosh...its so typical of a guy when they have a little "boo-boo"! haha...he's doing very well & we would love to see you again....please let us know when is a good time for you. Take care!
+ Read More
Hey Zachary, its Tia. Glad to hear the 2nd transplant was successful! You're in my thoughts and prayers. Lets get together sometime: tiabella1031@gmail.com. -Tia Marie Michaud-
+ Read More