Kellyn v. Brain Tumor: A PVP Story
$16,405
of $20,000 goal
Raised by
192
people in 36 months
About a year ago, our BEAUTIFUL daughter, Kellyn, was diagnosed with a brain tumor. The doctors believe it is a low-grade glioma, located in the Broca's area, on the left side of her brain. Within the past several weeks, it has begun to grow slightly, and the plan of action is to have it removed. She is starting to experience the effects from the tumor with slurred speech, trouble finding words, tremors in her hands, dizziness, confusion, and seizures. With that said; this is a very frightening and overwhelming time for her, though she is trying to remain the same woman we all know her to be: funny, ambitious, positive and upbeat. She will be undergoing surgery at the University of Virginia's Medical Center in mid-August for an "Awake Craniotomy." While her insurance will cover some of her medical expenses, it by no means will cover all of them. She is no longer able to work, and has had to move back home with her family. These funds will go towards the surgery, speech therapy, and the entire recovery process. Any help or even just prayers and good thoughts are appreciated...We just want our little girl healthy again!! THANK YOU!!!
A little about Kellyn:
Kellyn is an avid gamer, runner, papercut survivor and a grilled cheese enthusiast; all at the ripe age of 25. Though she suffers from an irrational fear of birds, her laugh is infectious and her light never dim. Kellyn loves spending time with her friends, going to shows, listening to folk music and being around her chick magnet of a dog, Grover. She enjoys playing Xbox (Destiny, Halo, Battlefield, The Divison, Elder Scrolls), if any of you want to talk or communicate with her via Xbox, her gamertag is "kellynheller". We're sure she'd love to hear some encouraging words and play a few rounds of PVP with you (DISCLAIMER: SOME RAGE INCLUDED)! If you've ever had the oppurtunity to know her, she is a beautiful soul, who loves with her whole heart, and has regard for everything and everyone who's had the fortune of being in her presence. 
We want to thank you for taking the time to send positive vibes, prayers, well wishes and donations. Let's get Kellyn the help she needs to come out victorious in this ultimate battle of (P)layer (V)ersus (P)layer. Game on, kellynheller!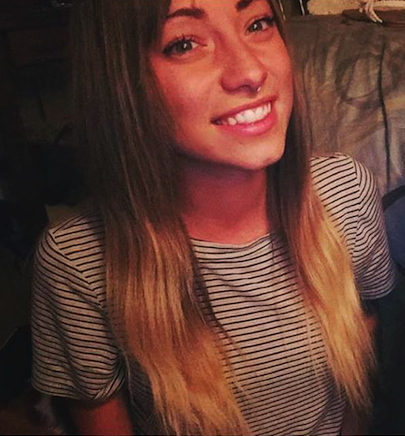 + Read More
Update 1
34 months ago
Share
I want to thank you all for your kind words, support, donations and prayers. The surgery has been completed and I am now in the recovery stage. The surgeon was unable to safely remove the entire tumor; had he resected any more, I would be unable to speak all together. However, he removed enough to leave me with my speech nearly intact but I will have to go through speech therapy. The future holds many unknowns for me and though the process is seemingly slow, I'm trying to stay strong and keep my head up. That being said, I will be out of work and unable to drive for the next 6 months. Donations are still greatly appreciated and will help me pay bills and try to keep my head afloat during this process. I can't stress enough that without the help of friends, family, and total strangers, I wouldn't be here today. I am eternally grateful for all of you. Thank you notes are still in the works so please be patient with me! Thank you all for your support. -k
+ Read More
Amber Huffman
36 months ago
Kellyn and family we love you bunches. I will be bringing by a check from me and my mom to you tomorrow. We will be praying for you all. Please let us know if we can help in any way during this whole process. We are right here to help. Xoxo ❤️
+ Read More
You got this. I'll donate as much as I can as often as I can. I believe in you.
+ Read More