Katy's BEAT Cancer Fund
$25,296
of $85,000 goal
Raised by
212
people in 34 months
Please take a moment and read our sister's story below.  We are posting this and setting up this support page for our sister and her family so they have one less thing to think and worry about.  It's crazy how life works, and when you should be experiencing the most joyous moment of your life, you're confronted with one of the most challenging and devastating things you'll ever hear or have to face.  - Luke & Nathan Stroh
Our sister Katy Perez and her husband Jason Perez welcomed their first daughter, Marley Sue Perez, into the world on January 29, 2016.  Their daughter, our amazing niece, was 4 lbs 1 oz, 16 ¼ inches and a beautiful bundle of joy.   Marley was born almost a month early as Katy's due date was originally February 25, 2016.  Leading up to Marley's birth, Katy had been experiencing increased pain in her abdomen, nausea, and losing weight.  During an ultrasound, the ultrasound tech found that her liver appeared out of place.  Also, there was something showing on her liver. The doctors felt it was in Katy and Marley's best interest to bring Marley into the world early via C-section.  Marley is doing well and was released from the hospital on February 4, 2016.  She is healthy, gaining weight and thriving!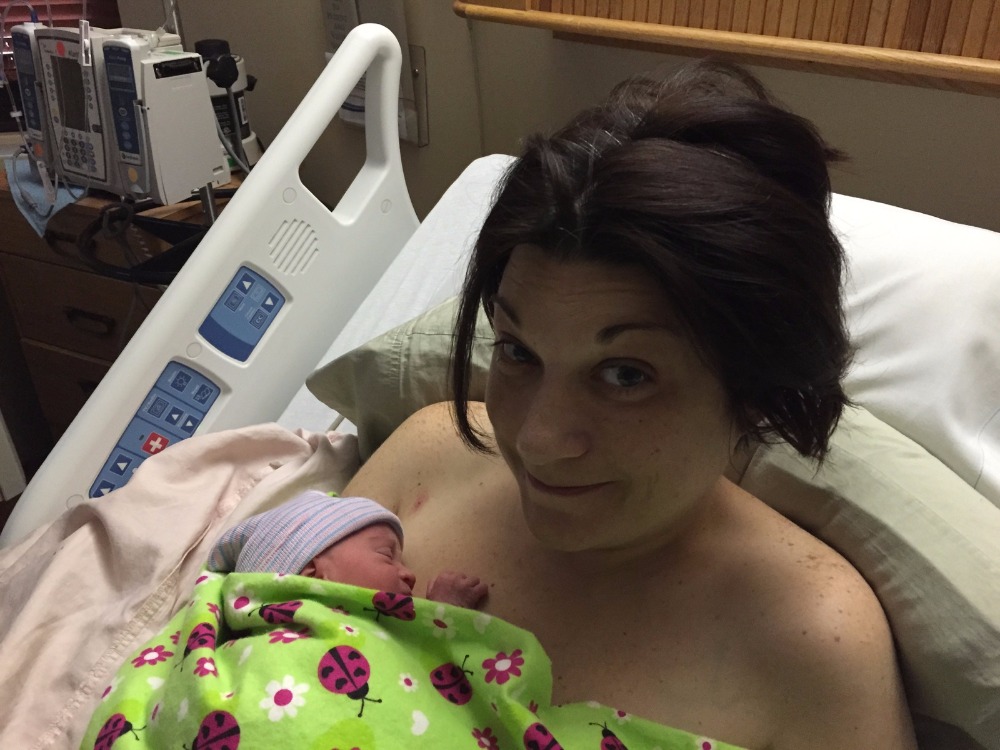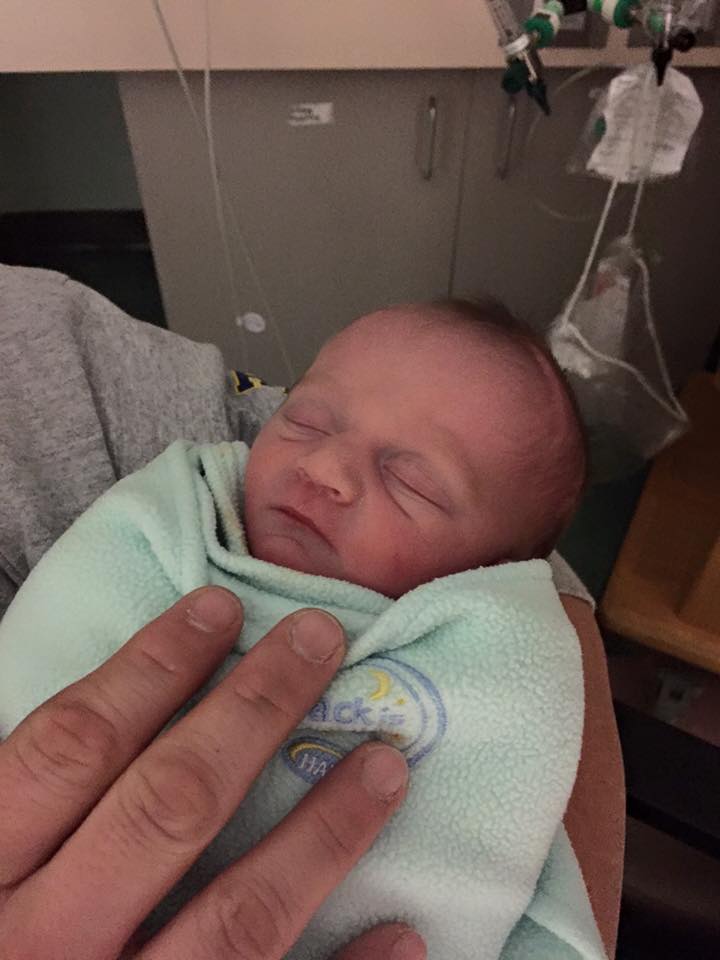 Once Marley was born, the doctors began running additional tests to determine the cause of Katy's pain and problems she was experiencing throughout her pregnancy.  On January 31, 2016 the doctors founds a mass on Katy's liver.  A biopsy was conducted the following day and it was sent off for additional testing.  On February 1, 2016 those tests revealed that Katy had cancerous tumors on her liver and pancreas.  She was diagnosed with cancer, more specifically Stage IV Metastatic Pancreas / Liver Adenocarcinoma.
This is not what any of us expected to find or see in a 33 year old new mother.  What should have been the sounds of celebration in her hospital room and the happy faces of friends and family has been a surreal experience. 
Katy has been referred to an amazing team at the Indiana University Simon Cancer Center in Indianapolis.  Jason & Katy visited them last week for a consultation and 2nd opinion.  The diagnosis is the same.  She has Pancreatic Cancer that has also spread to her liver.  This tumor is inoperable.  The positive news is they have accepted Katy into a clinical trial that will consist of a trial drug and chemotherapy.  The goal is to push back and shrink these tumors so Katy can gain time with her family, daughter and the hope of new treatment.  This cancer team is amazing, everyone was very knowledgeable and very kind.  The type of cancer Katy was diagnosed with is their specialty. Katy has committed to the program and will begin her treatments this week.
We all know this is going to be a long road, especially Katy and Jason.  The treatment center at IU is a 2.5 hour drive one way for Katy.  The days will be long and the treatment rigorous.  Katy begins her first phase of this treatment tomorrow, February 17, 2016, with a trip to IU to begin labs, tests, blood work and to have her port placed for Chemo.  Once this is complete, she will go back for a followup to begin the trial drug.  After that appointment she will begin her Chemotherapy treatments.  These treatments will involve a trip to Indianapolis every other week, and a followup appointment to remove her Chemo Pump.  All in all, lots of driving and travel and time away.  The doctors at IU have given Katy and all of us hope and a positive outlook with this treatment plan.
This is all still very new, raw and changing daily.  Katy's husband Jason has been a ROCK in Katy's life and we are all proud to call him our brother/son.  He has been attentive to Katy and Marley's physical and emotional needs. Jason is taking off as much time as he can from work and Katy hasn't been able to return. We want to do anything we can to be sure their focus is on Katy's treatment and Marley, not bills.  We know that with a new born, time off of work and the loss of one income those bills are going to start to add up.
Katy is a fighter and has vowed to beat the odds.  She has the spirit, determination and the support! What Katy and Jason need from everyone are positive thoughts, prayers, support and well wishes!  If you can donate, it is absolutely appreciated. If you can't we just ask you read and share this story and please pray for Katy and her family!
Many, Many thanks to the amazing team of doctors, nurses and staff on the 5th floor at the Birthplace at St. Rita's Medical Center in Lima, Oh who took care of our sister and Marley.
Special thanks as well to Amy Holdgreve and her staff at
Amy Holdgreve Photography
 who donated their time to take photos of Katy, Jason and baby Marley.  
Katy, Jason & Baby Marley Sue
Click the play on the video above or click the link below to see their photos in the short video:  www.amyholdgrevephotography.com/Marley.mp4 
Thanks for everyones support, love, thoughts and prayers!
Luke & Nathan Stroh and the Perez & Stroh families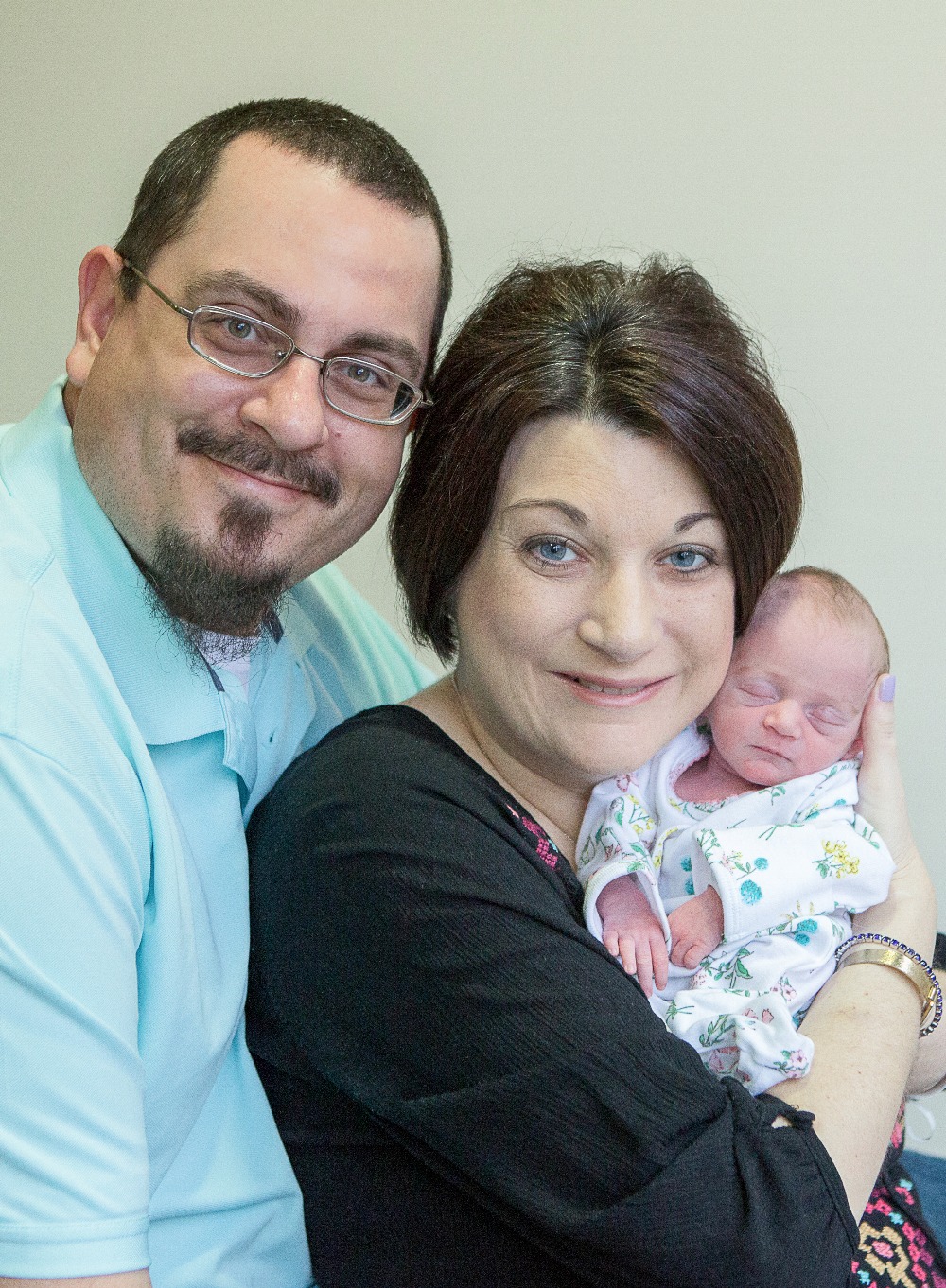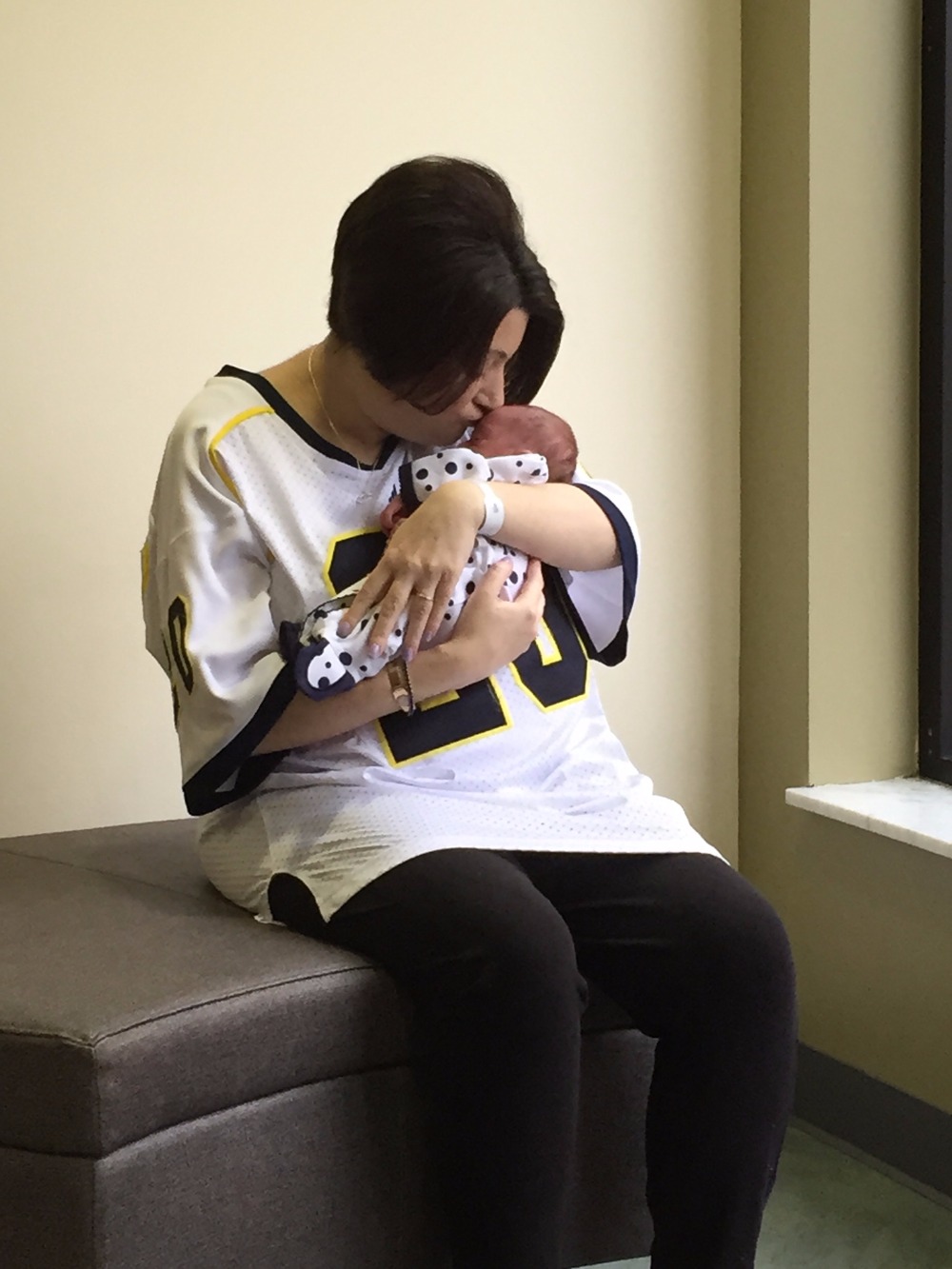 + Read More