Rescue Saint Kateri Reliquary!
$5,050
of $3,675 goal
Raised by
125
people in 35 months
"The Most Catholic GoFundMe Campaign Ever"! -Artur Rosman, Patheos.com

Thank you! With your help, we have rescued the Saint Kateri reliquary!

We still need your help. Your continuing donatations are needed to cover the costs of long-term care, protection, and veneration of this prescious Saint Kateri relic.

Our campaign began as "Bring Saint Kateri Home!" An extremely rare Saint Kateri reliquary with a relatively large relic was found at an auction held for a religious facility that had closed its doors. We asked for, and recieved, your help to rescue this sacred Saint Kateri relic.

The reliquary contains a large 1st class relic of our beloved Saint Kateri. The reliquary comes with supporting documentation signed and stamped by Édouard-Charles Fabre, Archbishop of Montreal in 1893.

The original donation amount at GoFundMe is intended to recover the cost of the reliquary only. The relic inside is priceless, and was acquired as a gift. It is the reliquary, the "container" of the relic, which was purchased to preserve this precious relic.

It is permissible to buy a reliquary to "rescue" a relic inside from mistreatment or other unworthy purposes. The goal of the Saint Kateri Tekakwitha Conservation Center is to protect this sacred relic from desecration and profanation, and to return it to the Church.

Donations are still needed to protect and care for this reliquary.

The Saint Kateri Tekakwitha Conservation Center is planning to  present this reliquary to a Catholic shrine, chapel, or church near where Saint Kateri lived for safe keeping and respectful public veneration, as approved.

Please help to care for this unique Saint Kateri reliquary and 1st class relic. There is no known Saint Kateri reliquary or relic like this one.

The Saint Kateri Tekakwitha Conservation Center is a Catholic faith-based conservation organization that promotes authentic Catholic teaching on ecology, conserves nature, and protects life. Promoting the veneration of Saint Kateri is critical to our mission. We are a 501(c)(3) tax exempt organization (tax identification number 46-1437406). Donations are tax-deductible as allowed by law.

Our web site is at www.kateri.org. We are also on Facebook and Twitter @SaintKateriCtr. A friend has created the hashtag #BringKateriHome .

Saint Kateri Tekakwitha is the patroness of people who love nature and work to protect the human and natural ecology. Kateri is the first Native North American saint.

Bill Jacobs is the co-founder and president of the Saint Kateri Tekakwitha Conservation Center.

We ask Saint Kateri to pray for us.

Thank you, and may God bless you!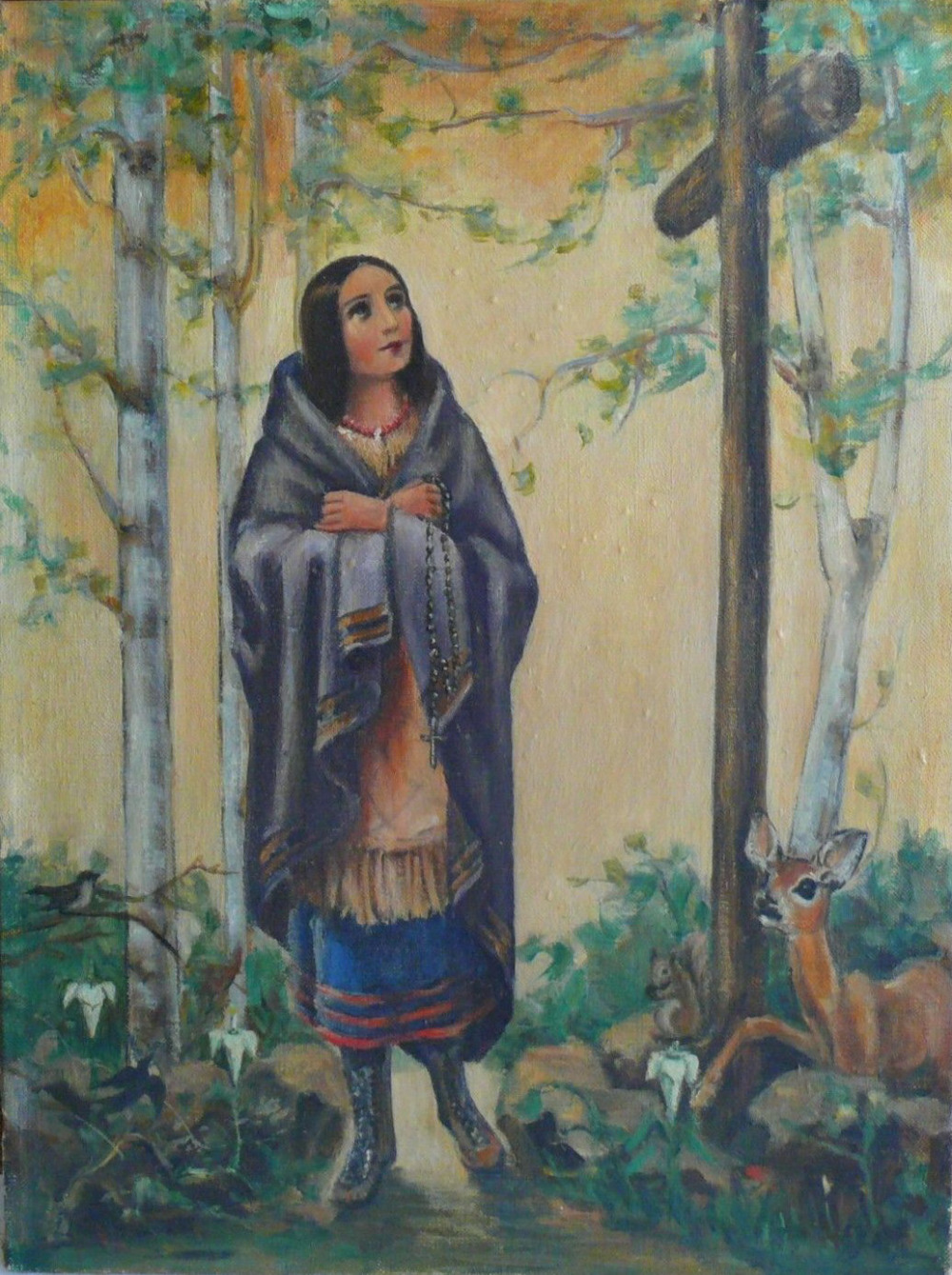 + Read More
Update 1
20 months ago
Share
Thank you to all who continue to donate! Your donations will help us to preserve this precious relic.
+ Read More
Ayesha Munawer
34 months ago
Patricia Reynolds and I would love to be here please help me to get here
+ Read More
Suzanne Mancuso
35 months ago